Fortnite has become much more than just a Battle Royale game. With the introduction of Creative 2.0, the game's creators have opened up a whole new world of possibilities, giving players the ability to design and create their own maps like never before. This has led to the emergence of some truly impressive and exciting maps. From horror experiences to free-for-alls, the limits of creativity are being pushed to the max. With this in mind, we have compiled a list of the very best Deathrun Fortnite Creative 2.0 maps, so you can enjoy some of the most creative and challenging gameplay experiences out there.
 Best Fortnite Deathrun Map Codes for Creative 2.0
10. BIG Inflatable Deathrun
Map Code: 9696-2438-2930
From the moment I stepped into the BIG Inflatable Deathrun map, I was hooked! The whimsical and wacky obstacles provided a fun and challenging experience that kept me and my friends entertained for hours. I appreciated that I could play at my own pace, taking my time to strategize each obstacle or attempt a speed run to climb the leaderboard. I can't wait to see what new challenges the creators have in store for us. I highly recommend this map to anyone looking for an entertaining adventure in the world of Fortnite.
9. 75 Levels Motorcycle Deathrun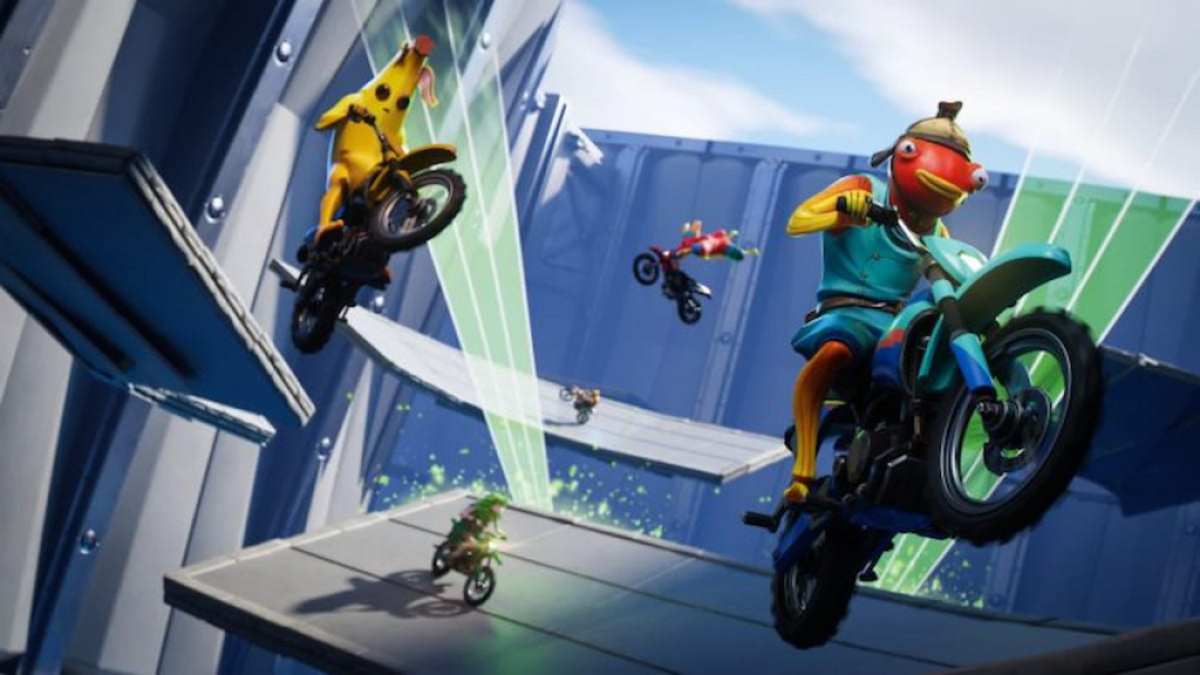 Map Code: 6562-2122-0969
The 75 levels of the course were challenging but also incredibly fun to play. I loved the feeling of racing through the checkpoints, trying to beat my best time, and climb up the leaderboard to earn those gold rewards. It was even better when I got to race with my friends and experience the excitement of using random items to spice things up. The map's design was visually appealing and really added to the overall experience.
Related: How to complete These Boats Bring Cargo quest in Fortnite Chapter 4 Season 2
8. Escape Islands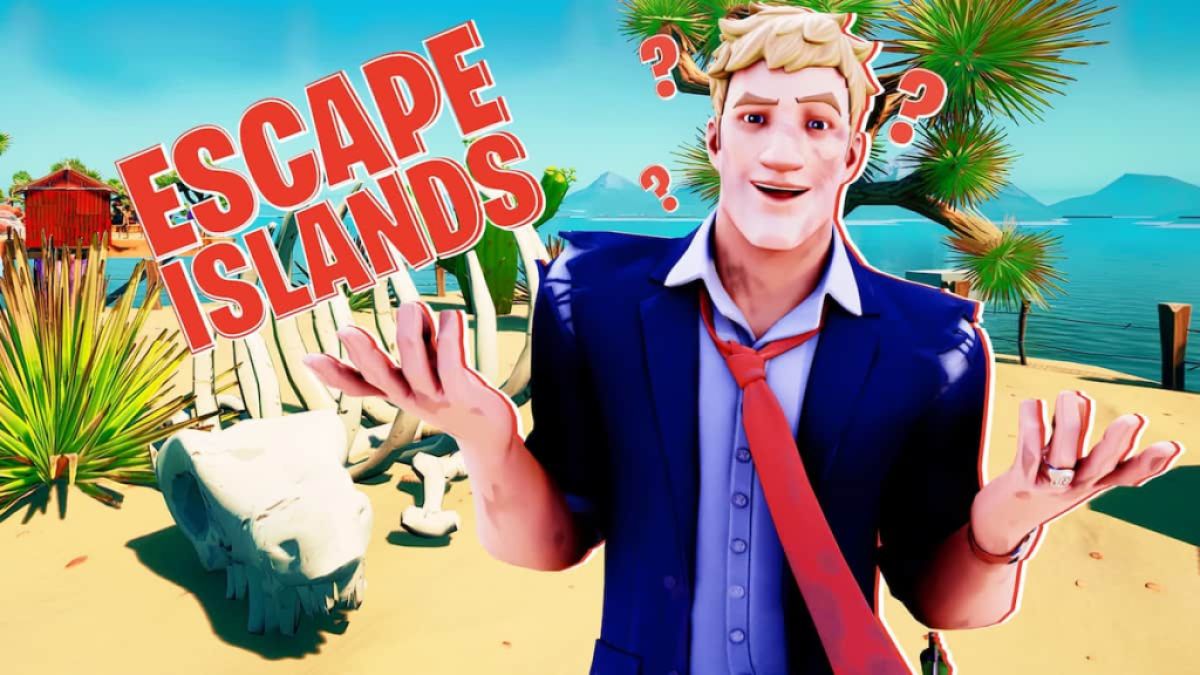 Map Code: 7299-7932-6803
Escape from these 44 islands in this thrilling adventure game with 10 players and 4 universes to explore. With 44 levels and 12 hidden Easter eggs, there's always something new to discover. I especially loved the challenging puzzles and the competitive leaderboard that kept me coming back for more. The variety of settings in each universe made the game visually stunning and kept me on my toes as I navigated through each island. Overall, it's a fantastic game that's perfect for those who love adventure and a little competition.
7. Escape Room World 2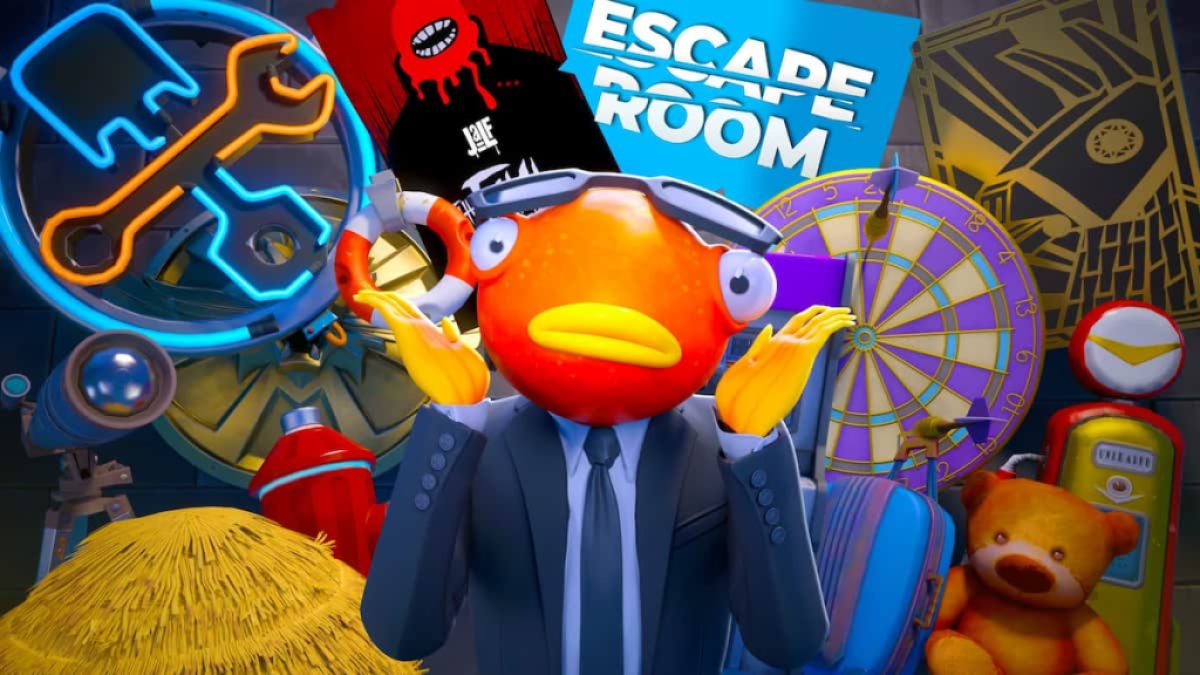 Map Code: 7973-3540-1494
I've just had a blast playing through all 30 levels of evasion, reflection, observation, and pure fun. Each room has a unique and exciting theme that will transport you to different worlds such as rockets, jungles, pirates, the middle ages, and many others. I loved the variety of challenges in each room and how they kept me engaged and entertained. Although the difficulty is set to easy, the puzzles and riddles still offered a satisfying level of challenge. The attention to detail in the rooms and the intricate puzzles really stood out for me.
6. Escape The Island
Map Code: 4011-2379-3929
Escape The Island is an adrenaline-pumping deathrun map that had me on the edge of my seat from start to finish. With fast-paced volcano runs and cave swings, every moment felt like a heart-pumping adventure. What I loved most about the game was the competition aspect, where I had to outwit and out-race 15 other players to be the first to finish the course. The satisfaction of winning was unparalleled, and I found myself constantly returning to the map for more.
5. Default Dropper + Deathrun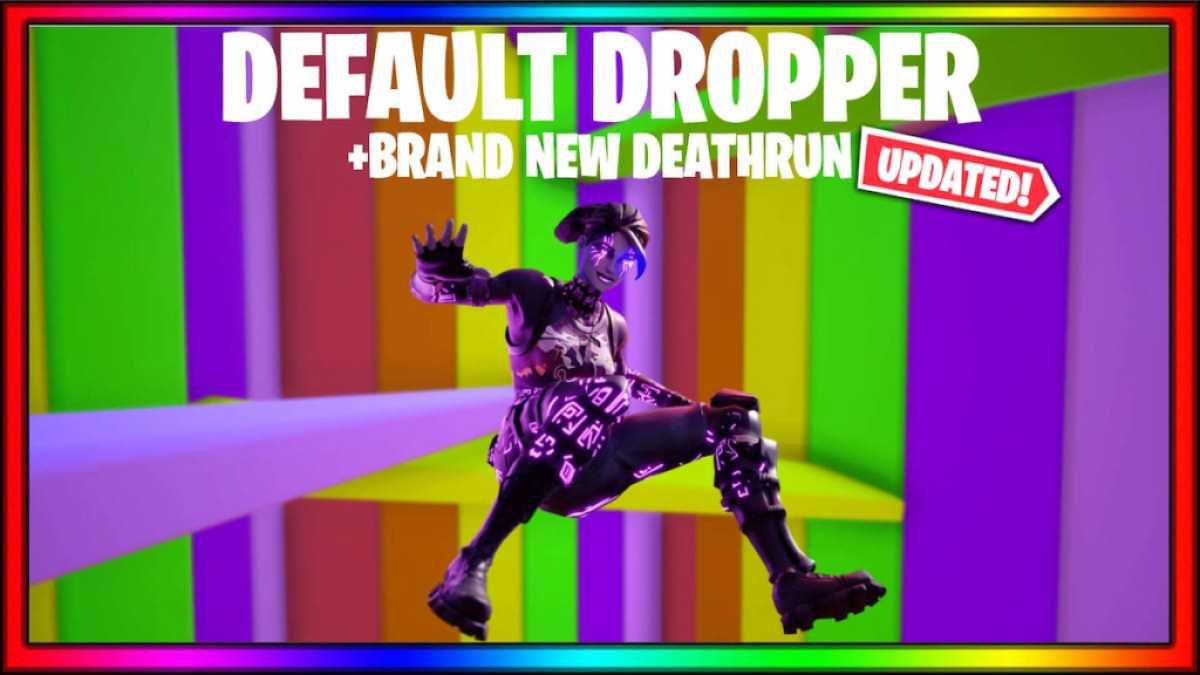 Map Code: 4392-6608-9942
I played this map and I was blown away by the giant deathrun and its seven thrilling dropper levels. The quests were challenging but also provided a great sense of accomplishment when completed. What I really enjoyed were the Easter eggs scattered throughout the map, which added an extra layer of fun and excitement to the gameplay. I also appreciated the opportunity to earn a score by collecting coins and completing levels, which kept me motivated to keep playing.
Related: How to complete the In the City, There is a Masked Warrior quest in Fortnite Chapter 4 Season 2
4. Escape Room – Cyber City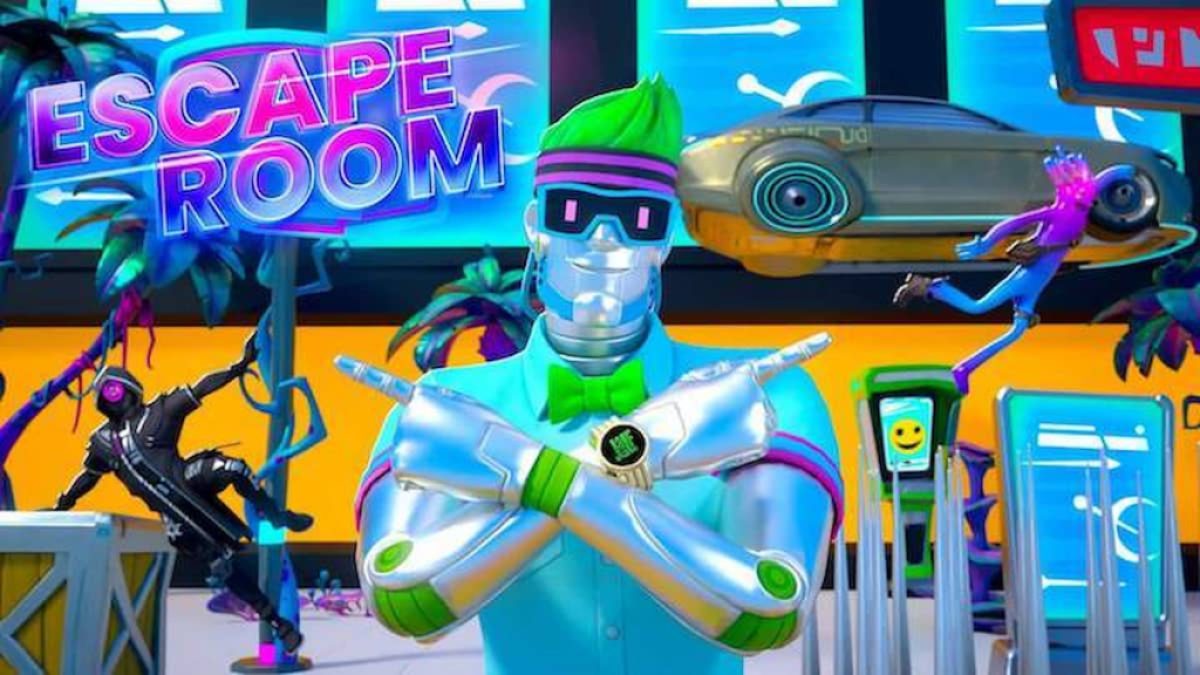 Map Code: 4468-7207-1526
Escape Room – Cyber City is a fantastic deathrun map that will surely test your skills in evasion, parkour, and observation. With 30 challenging levels, each with a different theme and gameplay mechanics, you're guaranteed to have an amazing time playing this map. What I love most about this map is how it seamlessly blends different gameplay elements to create an awesome experience. Whether you're running, jumping, or solving puzzles, there's never a dull moment in Cyber City. And with the difficulty set to easy, even novice players can enjoy the fun without feeling overwhelmed.
3. Slider Simulator
Map Code: 3505-4690-0562
Slider Simulator is an exhilarating map that I thoroughly enjoyed playing. With 10 challenging slide levels that progressively become more difficult, it kept me engaged and on my toes throughout. I loved the thrill of grabbing coins to earn rewards, and the feeling of accomplishment when I successfully completed each level. The map has a fun and playful atmosphere that made it a joy to play, and the difficulty level is just right
2. Dirt Bike Deathrun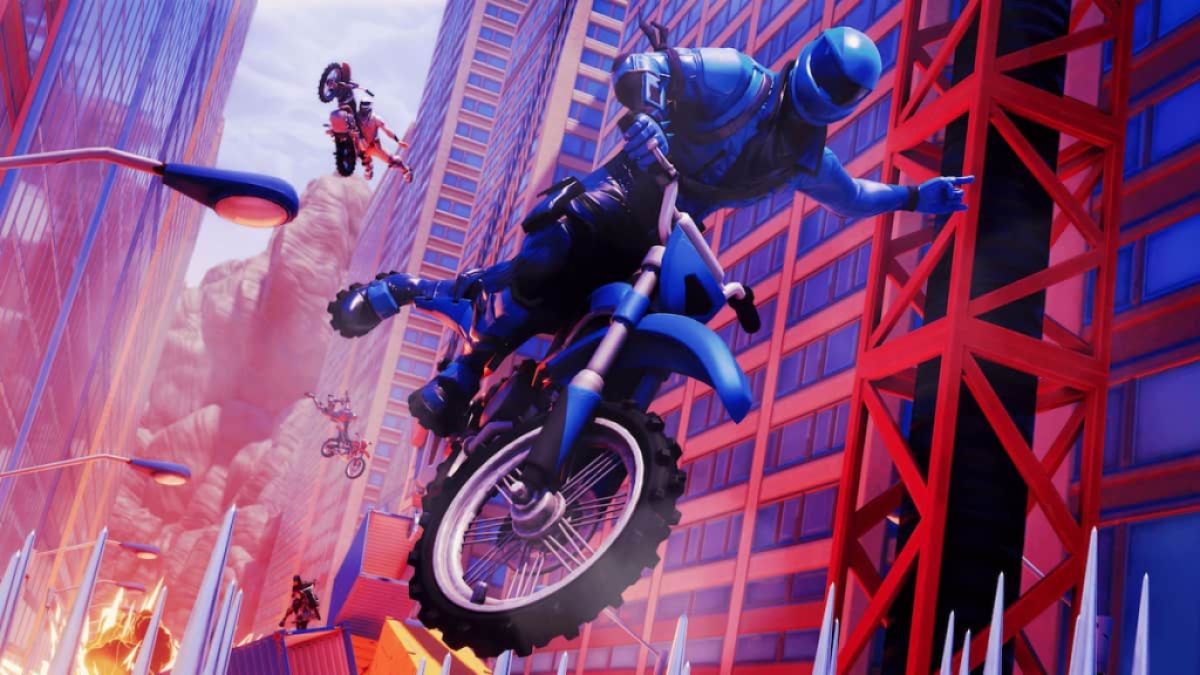 Map Code: 9268-8683-5257
As soon as I stepped into the Unlockable Trails deathrun map, I knew I was in for an unforgettable ride. The dirt bike-only tracks were challenging yet incredibly fun to navigate, with multiple biomes to explore and trails to unlock. I loved the sense of accomplishment that came with each new trail I unlocked, and the checkpoints made it less frustrating to restart after falling off the bike. The difficulty level was hard but not impossible, and I appreciated the creative and fun obstacles throughout the map. Whether I played alone or with friends, this map provided endless hours of excitement and entertainment. I can't wait to see what new levels the creators come up with next!
1. 200 Levels Lovely Deathrun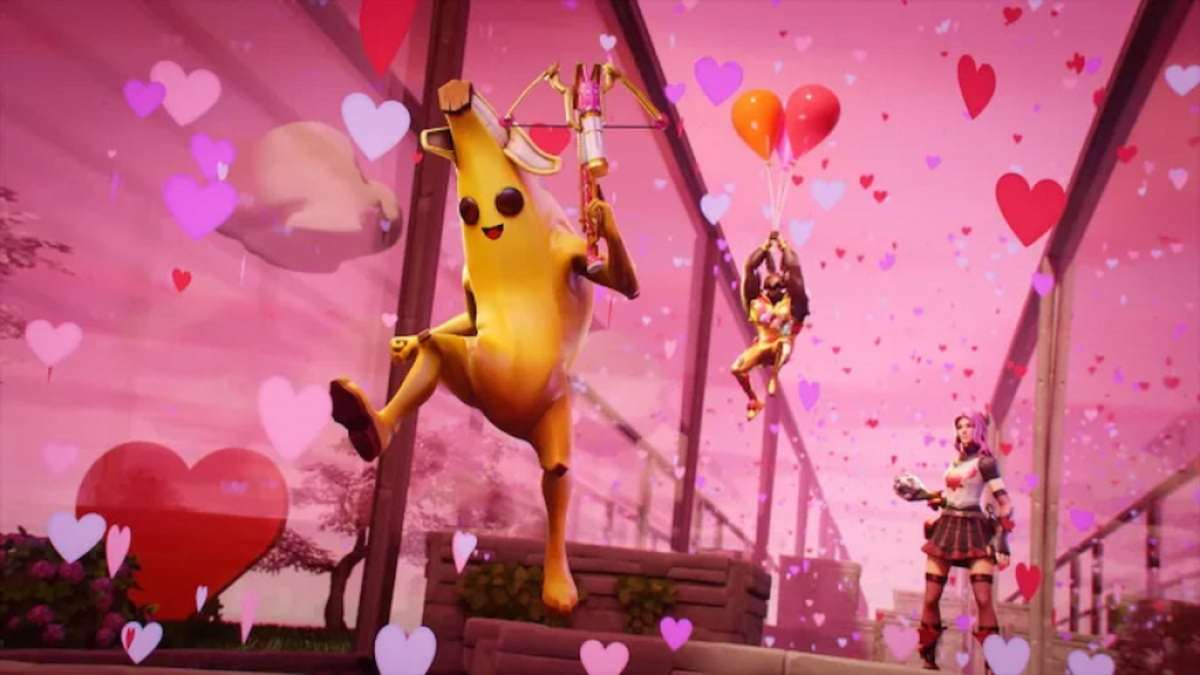 Map Code: 5782-4125-0087
One of the things I enjoyed most about the love-themed deathrun was the way it really captured the feeling of being immersed in a world of love and romance. From the heart-shaped obstacles to the sweet and upbeat music, it was impossible not to feel uplifted and joyful as I played through the 200 levels. The attention to detail in the design of each level really added to the overall charm of the map, and the added features like the item shop and achievements kept me engaged and motivated. Overall, it was a delightful and heartwarming experience that I would recommend to anyone who loves a good deathrun with a touch of romance.
For more on Fortnite, come check out How to complete Swim Where The Water Heals Quest in Fortnite Chapter 4 Season 2 on Pro Game Guides.