Screenshot by Pro Game Guides
The first Horizon Forbidden West DLC, Burning Shores, is out now. This DLC takes Aloy to the burning shores of Los Angeles, and the DLC adds new weapons and outfits which require Brimshine to purchase and upgrade. Brimshine is an extremely rare collectible resource in Burning Shores; here is how to find Brimshine and all Brimshine locations in Horizon Forbidden West Burning Shores.
How to find Brimshine in Horizon Forbidden West Burning Shores
The in-game description says Brimshine is found only in the Burning Shores, often off the beaten path. While this isn't very helpful, you can create jobs to take you directly to the location of Brimshine you still need to collect.
At either the Weapons or Armor merchant in Fleets End, navigate to an item that requires Brimshine and press Triangle to Create Job. This will create a quest that will direct you to the exact location of Brimshine you can collect.
All Brimshine Locations in Fleets End in Horizon Forbidden West Burning Shores
Under the Waterfall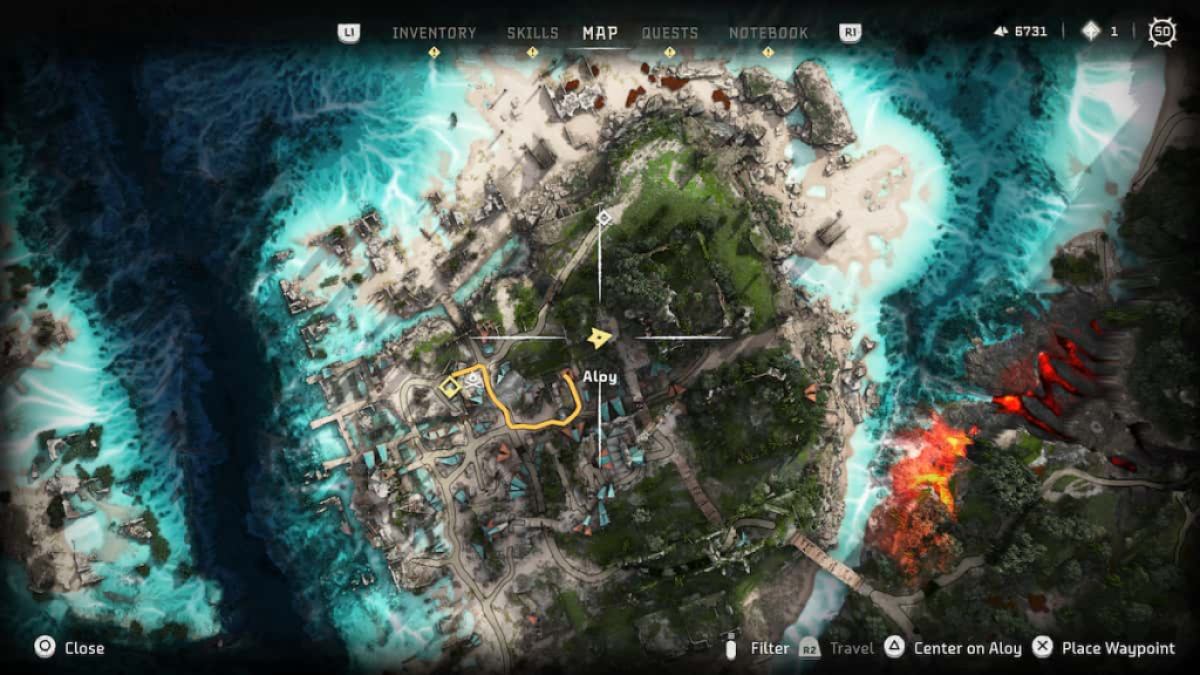 The first Brimshine is found underneath the waterfall in Fleets End, follow the water that leads into the settlement, and you will find the Brimshone. While you're here, head to the top of the waterfall and use your Pullcaster on the vent to find the Salvaged Key Module. You'll need this for the next Brimshine.
The locked door
The next Brimshine is across the main bridge at the top of Fleets Ends. You will find a locked door that requires the Salvaged Key Module you saw earlier.
Related: Horizon Forbidden West Burning Shores trophy list
Behind a wall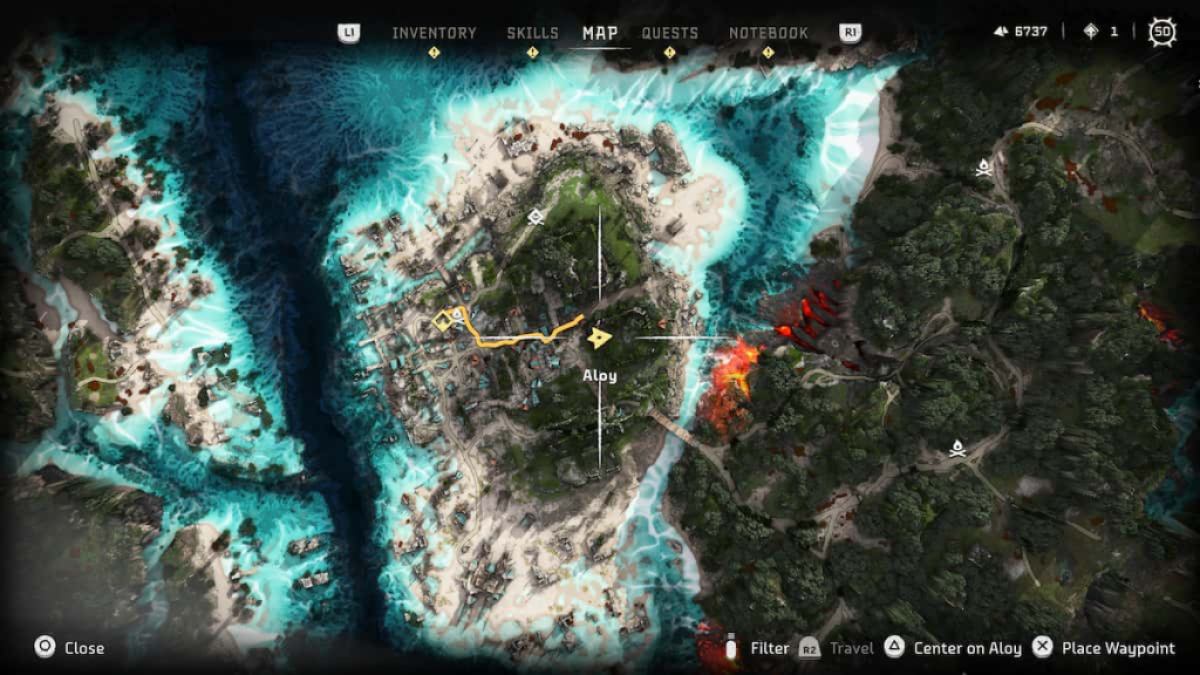 At the bottom level of Fleets Ends, near Armor Merchant, you will find a small walkway containing a cracked wall that can be broken with the Pullcaster. Use the Pullcaster here and collect the Brimshine.
North Shoreline
The next Brimeshine is found on the north shoreline facing Fleets End. This Brimshine is easy to spot, sitting on rocks in the open.
Shipwreck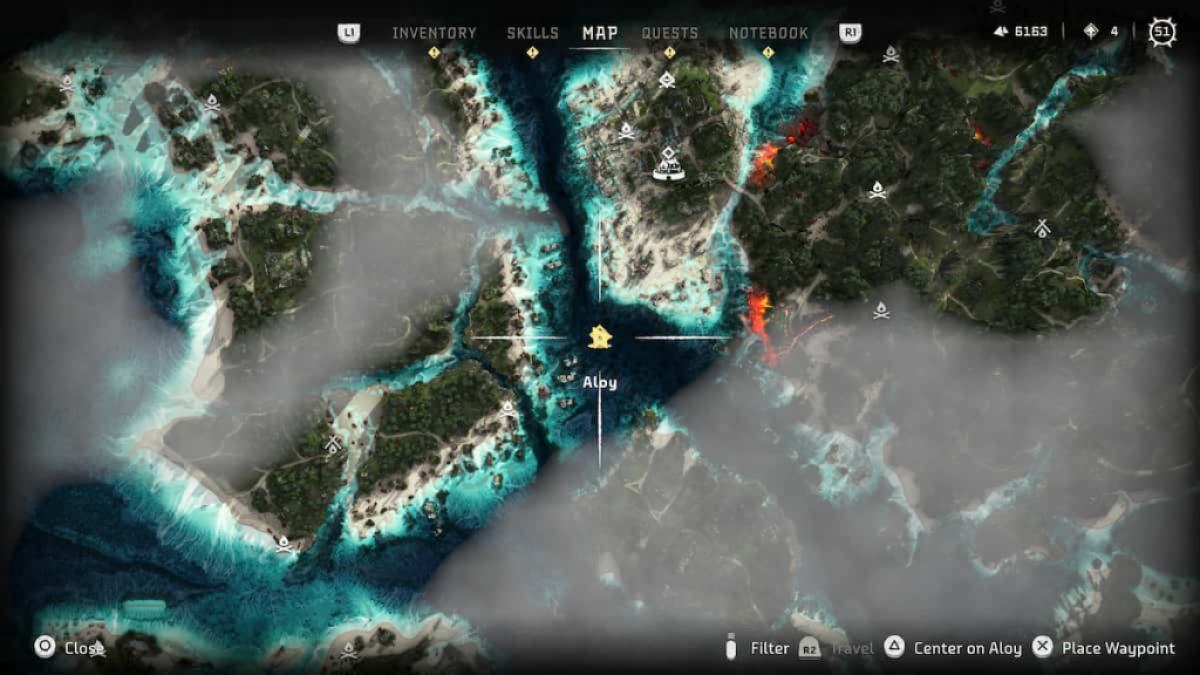 The last Brimshine in Fleets End is found underwater to the south. This Brimshine is in a sunken shipwreck underwater.
What to do with Brimshine in Horizon Forbidden West Burning Shores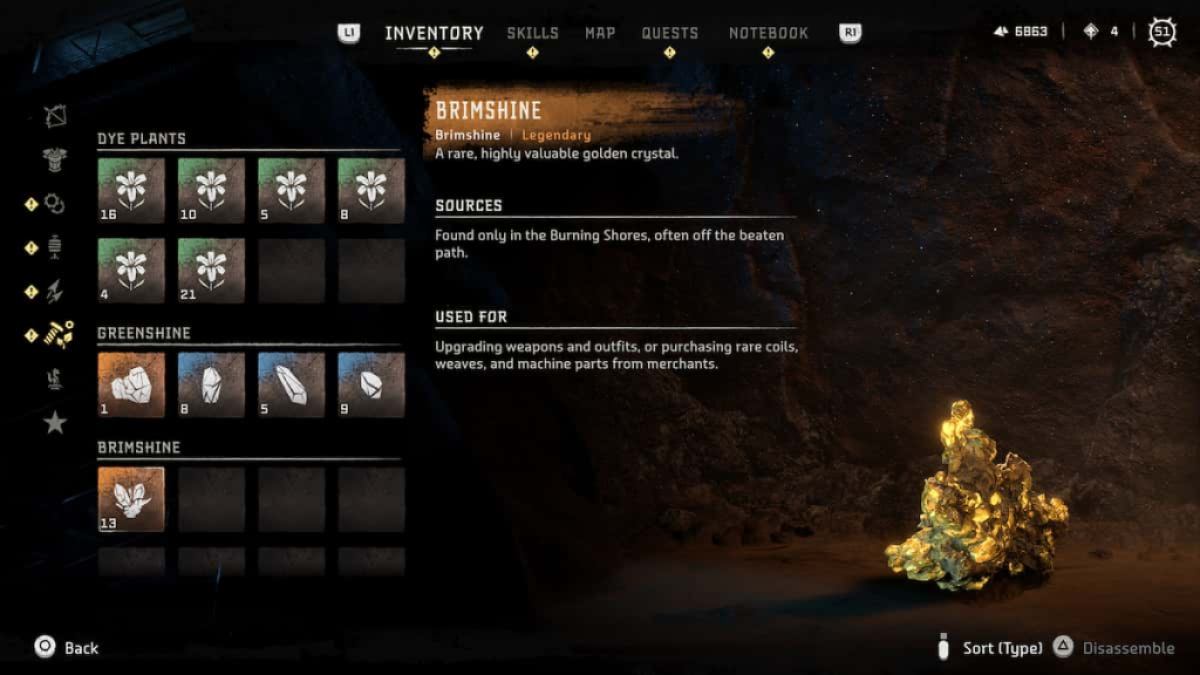 Brimshine is used for upgrading weapons and outfits or purchasing new legendary coils, weaves, and machine parts from merchants. Brimshine is highly valuable to receive the best gear in Horizon Forbidden West Burning Shores and worth the effort to collect.
For more information on Horizon Forbidden West, check out How to start Burning Shores DLC in Horizon Forbidden West and How to enable Thalassophobia mode in Horizon Forbidden West Pro Game Guides.