Image via Roblox Adopt Me!
It's that time of year—Spring Cleaning! Another week has come and gone, which means it's time to welcome another Adopt Me! update. On May 4, 2023, Adopt Me! released its Clear Out Sale update, and while this update didn't add any new pets to the experience, it did add tons of new flooring and wallpapers, and marks the end for some fan-favorite furry friends! For a quick look at all of the changes added with this update, continue reading the brief guide below.
Adopt Me! Clear Out Sale Update Log
Though this week's update may seem small, it's actually a pretty big deal! The trickster NPC Sean is back on Adoption Island for a quick visit, and he's taking a handful of premium pets, items, and vehicles along with him when he leaves. If you're interested in purchasing any of his coveted prizes, be sure to do so before May 13, 2023, when Sean returns to his galaxy and hides everything away forever!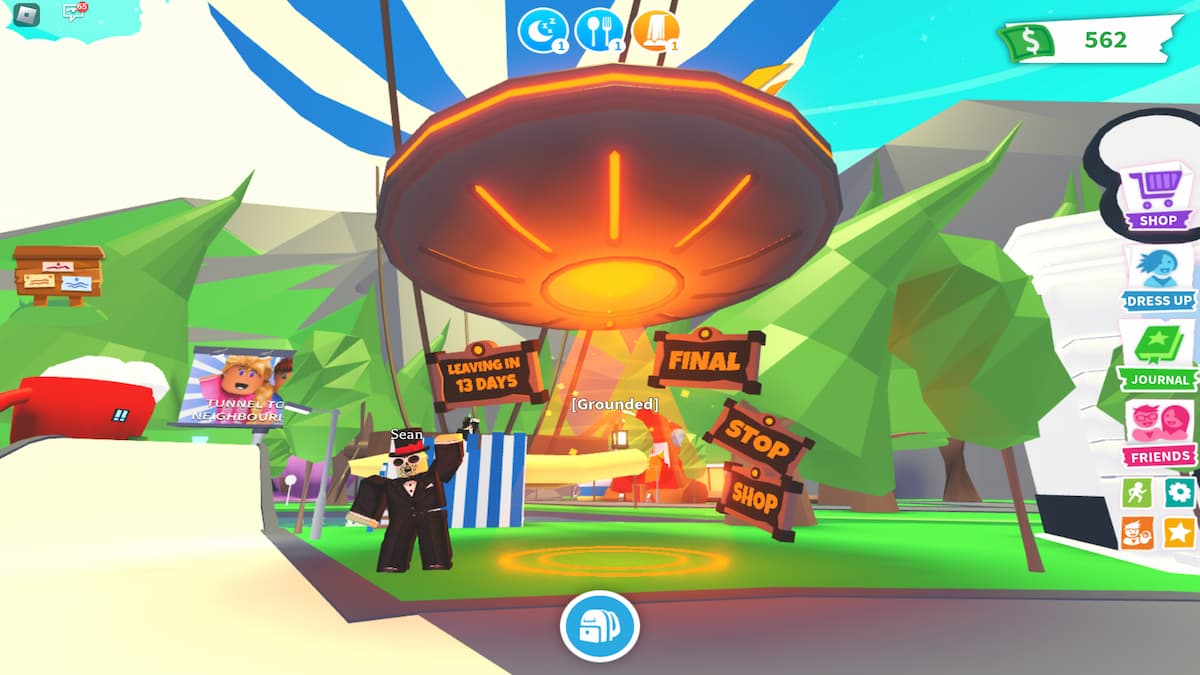 Related: How to get a house on Adoption Island in Adopt Me! – Roblox
A full list of everything that can be purchased from Sean, and how much they all cost, can be found below.
Pets:

Panda = 150 Robux (Previously 249 Robux)
Kitsune = 500 Robux (Previously 600 Robux)
Axolotl = 400 Robux (Previously 600 Robux)
Cerberus = 400 Robux (Previously 500 Robux)
Red Squirrel = 125 Robux (Previously 200 Robux)

Vehicles:

Royal Carriage = 1,000 Robux (Previously 1,499 Robux)
Street Racer Car = 199 Robux (Previously 250 Robux)
Cotton Candy Stand = 35 Robux (Previously 50 Robux)
As mentioned above, Adopt Me has released a plethora of new wallpapers and floors to make up for Sean's mischievous antics. A showcase of these designs can be found below.
End
That's it for our guide on everything added with the Clear Out Sale update! Have you picked up any of the limited-time pets yet? Or experimented with any new wallpaper/flooring combos? Let us know in the comments below!
Looking for more Adopt Me! content? Check out some of our other guides on Where is the Nursery in Adopt Me!? – Roblox or How to get the Ancient Ruins badge in Adopt Me – Roblox here on Pro Game Guides!