Exciting, unique characters make a game 100x better and more realistic. Thankfully, Redfall features several truly personalized main heroes, each with their own abilities and stories of their own. If you plan to squad up with some friends in the Online Co-op, you can combine their strengths to take down enemies more efficiently. If you're wondering who to make your main, then we have all the details you will need, including each player's abilities and backstory.
Layla Ellison – The Telekinetic Threat
Layla was a University student in Biomedical Engineering, and as most students can relate to, she collected a lot of student debt in the process. In an attempt to make some quick cash, she accepted a position in a medical study with the company Aevum Therapeutics. However, these experiments did not exactly go as planned and resulted in Layla developing her Telekinetic abilities. When the vampires began to overrun the town of Red Fall, Layla lost her good friend and ex-boyfriend to the hordes and had to learn to use her abilities to defend herself and others.
Skill Focus: Defense, Aid, and Damage
Umbrella
Layla's Umbrella ability transforms what may seem like an ordinary umbrella into an astral-like shield. This shield blocks all attacks coming straight toward Layla and the allies who stand behind her. When the shield is deactivated, it will send out a shockwave, damaging or destroying the targets in front of her. Umbrella can be upgraded further with skill points to allow for longer-lasting protection and a more powerful shockwave blast.
Lift
Lift is an ability that projects a telekinetic old-fashioned elevator into any space that you like, allowing you or allies to bounce up to higher ground and buildings or drop down on unexpecting enemies. It can be used to scout out locations and items in the distance and use long-distance weapons, which works especially well paired with Jacob's sniping skills. You can also set up the lift as a defensive maneuver that launches enemies back.
Vampire Ex-Boyfriend
There's nothing like an extra companion to help you out of a tricky situation, and this ability goes above and beyond. Layla can call in her ex-boyfriend, who unfortunately was turned into a Vampire, to fight alongside her. He, however, is a friendly vampire, meaning he won't harm you, only the enemies around you. With their powerful connection, this can deal some hefty damage but must be recharged with psychic residue found on fallen enemies.
Related: Redfall Preview Impressions – Borderlands meets Dishonored
Jacob Boyer – The Deadeye With The Undead Eye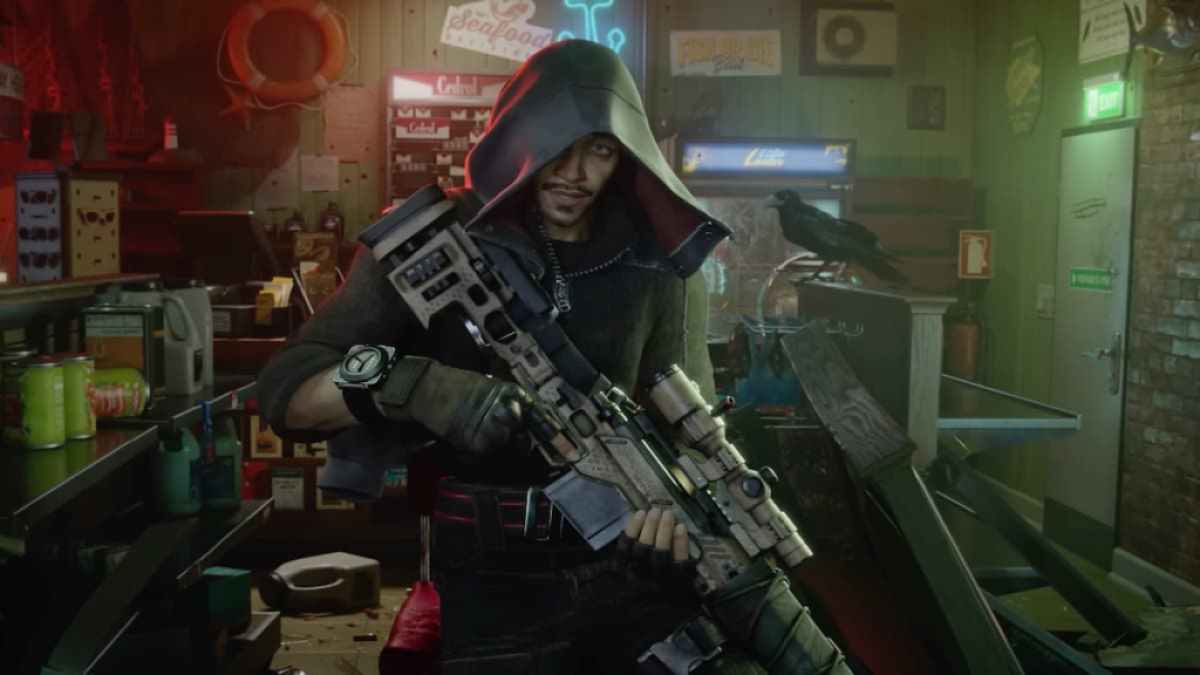 Jacob Boyer is an ex-military sharpshooter and special forces sniper but went rogue as a mercenary when he was discharged. He began working for a private military company on a confidential mission, which led him to the island of Red Fall. This is where he coincidentally came face-to-face with one of the most menacing of vampire 'gods,' who left him with a life-altering new eye replacement. This eye gave him his special abilities, one specifically to control his new spectral raven companion. Though Jacob is more of the stealthy, "I work alone" type, he might have to put that aside to survive.
Skill Focus: Stealth, Sniping, and Damage
Raven
Jacob's near-death experience did come with some benefits, such as his new-found companion, a spectral raven. His ability Raven allows him to send out the bird as a scout, marking nearby enemies in the distance and preparing him and the squad for danger ahead. When the ability is deactivated, it will mark the enemies a second time to ensure you know their precise location. Raven can also be upgraded with skill points, allowing it to eventually damage enemies in its path. That's a good birdie!
Cloak
Jacob's Cloak ability, issued to him from his contract employer Bellwether Security, allows him to turn completely invisible and slip past enemies without being seen. However, this ability only lasts for a limited amount of time and can also deactivate if you attack or accidentally come in contact with a target. You can upgrade this ability using skill points to extend its duration and even turn your allies invisible as well.
Heartstopper
Along with the spectral Raven, Jacob also developed an ability from his vampire attack that summons a spectral sniper to his hands. Jacob is already a highly experienced sniper, but this sniper increases his abilities tenfold. It automatically locks onto enemies consecutively, allowing for rapid and lethal headshots to multiple enemies in record timing. This ability requires psychic residue to recharge it.
Remi De La Rosa – The Ingenious Ingeniera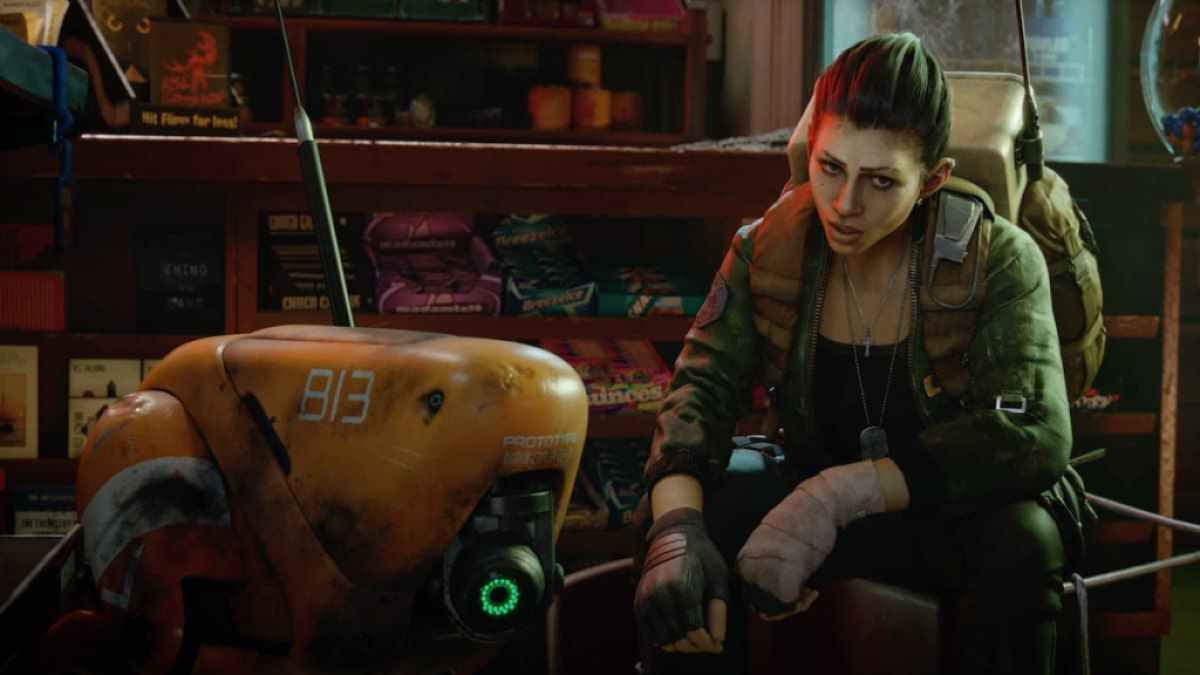 Remi is a compassionate individual with a knack for engineering mechanical things. She learned all she needed to know about combat engineering at MIT and then quickly joined up with the Coast Guard to start doing what she loves: helping people. With her engineering skills, she fashioned a special prototype robot to assist her in her rescue, and he quickly became her handy sidekick, Bribon. Her time in the Coast Guard led her to the island of Red Fall, where the outbreak started, and she found her expertise was needed more than ever.
Skill Focus: Healing, Diversion, and Explosives
Siren
Remi's Siren ability utilized her robot Bribon as a distraction. Activating Siren sends Bribon out into the danger zone, where he excels at drawing all attention toward himself and away from you and your allies. This allows you to sneak around without being seen or escape risky situations. This ability can be upgraded with skill points to allow Bribon to damage enemies with shocks.
C4 Charge
Remi also happens to be the explosive expert of your potential squad. Her C4 Charge ability allows her to attach explosives to any surface, including walls, rubble, Bribon, or directly on enemies, and then trigger an explosion remotely when activated again. This is handy for dealing big damage to enemies, blasting you and your allies up to high locations, or clearing rubble. I personally can't wait to start exploding some vampires!
Mobilize
Mobilize is perhaps Remi's most valuable ability because it can heal her and her squad when they are looking a little worse for wear. This ability, when activated, places a beacon down on the ground, which has an area of effect. When standing in the AoE, players will continuously be healed until the ability runs out. Remi will have to wait a short while to reuse the ability again.
Related: All Day One Games on Xbox Game Pass for PC
Devinder Crousley – The Verified Cryptid Hunter
Devinder is a social media influencer and cryptozoologist. He loves to deep dive into mysterious creatures and myths of all kinds. Though most people may be disapproving of Devinder's passion for the strange unknown, including his parents, he is passionate about his chase and is a talented self-taught inventor. He found himself trapped on the island of Red Fall when he traveled out there to promote his new book, and his inventions are finally serving their true purpose in ridding the world of its vampire threat.
Skill Focus: Stun, Teleportation, and Weaken
Arc Javelin
Arc Javelin is one of Devinder's handy inventions that is perfect for stunning enemies and making them vulnerable. When this ability is activated, Dev can throw the javelin into the ground, sending out jolts of electricity that can stun and hurt enemies nearby. Its AoE can also spread the electricity to other enemies within the radius and debilitate multiple enemies at once.
Translocate
Devinder also has the power of teleportation with his Translocate invention. Activating Translocate throws a beacon into the ground at your preferred location. When activated a second time, you can teleport to the beacon, and your allies can teleport between two locations. This allows you to reach tough, high locations or escape risky situations in battle.
Blacklight
Blacklight is an extremely helpful ability that uses the vampires' main weakness against them: light. This UV light, when activated, places a beacon into the ground that explodes with UV rays, blinding and stunning all the vampires nearby. This leaves them vulnerable and easier to stake with a killing blow.
These are all the playable heroes currently in the game, but there may be more added in the future. Check back again to stay updated. Who is your favorite character, and which one do you main? Let us know below!
Looking for more Pro Game Guides Redfall content? Check out our guides on Gamers upset over Redfall's hidden requirement or Everything is at stake in Redfall's vampire-infested world!