Archaeologist is the second mission for the Tier 3 Redacted faction in Call of Duty: Warzone DMZ. The mission tasks players to discover what AQ is looking for in the Oasis. The challenge is very straightforward and I'll show you how to complete it.
Archaeologist DMZ Mission Guide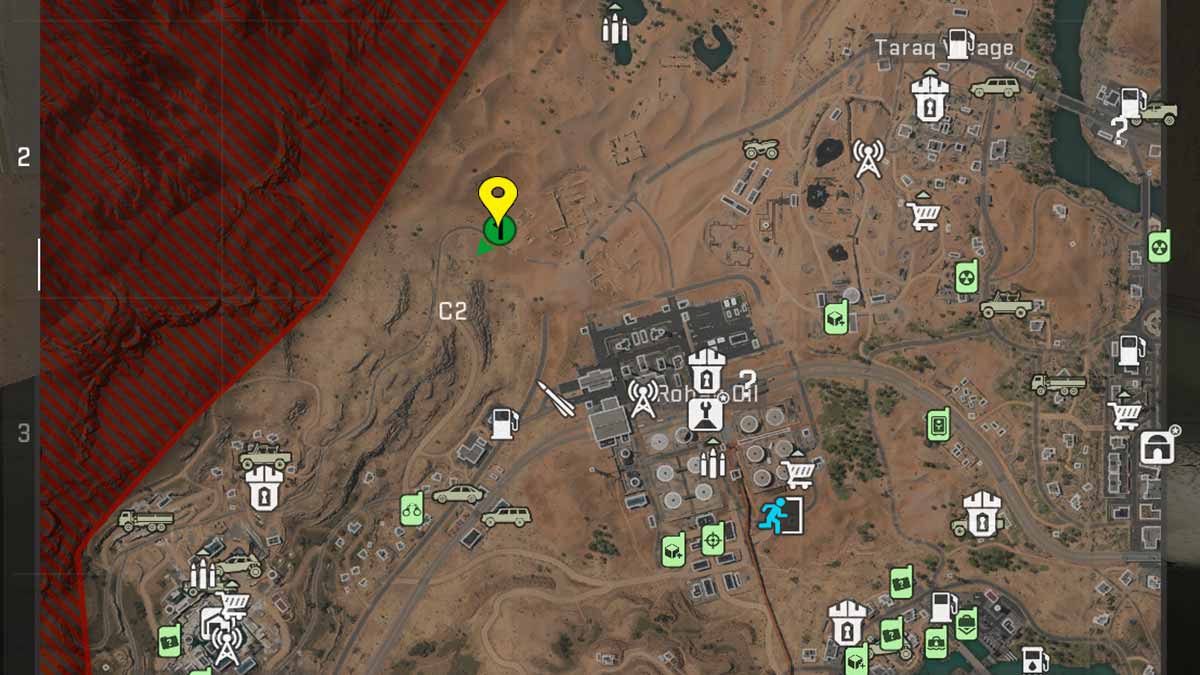 Deploy into Al Mazrah and head to the Oasis region north of Rohan Oil. You'll see a large ruin amidst the dust storm at the location shown on the map above. Take out or sneak past the AQ Soldiers guarding the area and reach the ruin entrance highlighted in the second image.
Related: Where to find Factory Admin Room Key in Koschei Complex DMZ
What you're looking for here is a bunker entrance to the Koschei Complex, which is situated underneath Al Mazrah. To reach the Koschei Complex entrance, simply follow the path depicted in the images shown above:
Enter through the opening on the wall with the crossed guns logo.
Follow the tunnels and you'll arrive at a section with multiple paths. Take the path shown in the second picture. If you're on the right path, you'll hear a crackling sound similar to the radiation zone.
You'll then arrive at a room with green smoke on the floor. Take the path on your left.
Follow the tunnel and you'll finally arrive at the Koschei Complex Oasis bunker entrance.
Now all you have to do is to approach the large airlock door and interact with it when the prompt to Travel to Koschei Complex appears. This will complete the Archaeologist DMZ mission. From here on, you can either leave the area and continue playing in Al Mazrah or accept the invitation to travel to Koschei Complex. If you choose to enter the secret bunker, I highly suggest you acquire some Radiation Blockers beforehand to survive the Oasis entrance puzzle.
Stay tuned to Pro Game Guides for more Call of Duty: Modern Warfare 2 and Warzone 2 content. In the meantime, head to our The 2023 Call of Duty entry is reportedly titled 'Modern Warfare 3' article.