Screenshot by Steam Game Guides
Do you have what it takes to open chests, charge into dungeons, and become a legend? Those are the questions I had to find answers to when I started playing Chest Hero Simulator. This Roblox experience looked challenging, but I was ready to dive into action. That enthusiasm was boosted with Chest Hero Simulator codes, which helped me become the warrior I always dreamed of (for this game, at least).
My main job in Chest Hero Simulator is to open chests, so I needed some help in that department. By redeeming codes, I opened many chests for gear and other resources. Getting Gems (in-game resource) was also a life-saver as it significantly speeds up the process. If you're a fan of dungeon-like fantasy games on Roblox, use Fabled Legacy Codes for even more fun.
All Chest Hero Simulator Codes List
Chest Hero Simulator Codes (Working)
iluvchesthero—Redeem for 50 Chests and 50 Gems (New)
tysmthankyou—Redeem for 50 Chests and 50 Gems (New)
swords4life—Redeem for 100 Chests, 100 Gems, and the Chicken weapon skin
Chest Hero Simulator Codes (Expired)
There are no expired codes.
Related: Underworld Realm Codes
How to redeem codes in Chest Hero Simulator
Follow the instructions below to redeem codes in Chest Hero Simulator.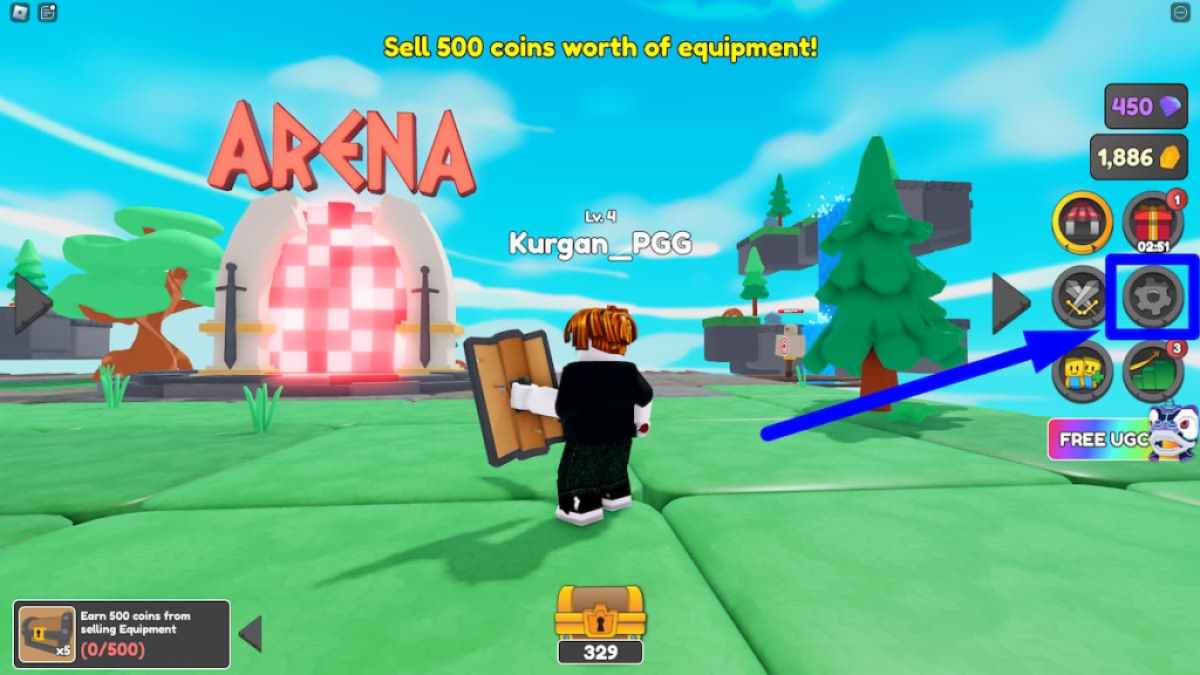 Launch Chest Hero Simulator on Roblox. 
Click on the Settings button on the right-hand side of the screen.
Enter working codes into the Enter Code Here text box.
Click on the Submit code button to claim your free reward. 
How to get more Chest Hero Simulator codes
Return to this page often so you never miss out on new Chest Hero Simulator codes. We'll update the active codes list above as soon as new rewards arrive. You can also check out the official Chest Hero Simulator Discord Server by joining developers ApparentlyGames Roblox Group.
Why are my Chest Hero Simulator codes not working?
The main reason why Chest Hero Simulator codes might not work is that they're expired. Hence, make sure that the code you are trying to use is still valid by visiting this page. If you're sure the code works, you may have entered it incorrectly. Make sure you type the code exactly as shown, or simply copy and paste it straight into the text box.
Other ways to get free rewards in Chest Hero Simulator
Giveaways are the best way to get free rewards in Chest Hero Simulator. You can often participate if you join the game's Discord server and head to the #giveaways channel. You must react to developers' giveaway posts in this channel to participate. Make sure to meet the requirements of the giveaway!
What is Chest Hero Simulator?
Chest Hero Simulator is a Roblox game where your goal is constantly improving your equipment to defeat enemies in dungeons. To win battles, you must collect and open chests as they are the primary source of equipment and gold. Rinse and repeat until you are ready to face more dangerous enemies. If you need any help, just redeem Chest Hero Simulator codes.
If you're looking for codes for other games, we have many of them in our Roblox Game Codes post! You can also get a bunch of free stuff via our Roblox Promo Codes page.