If you've reached The Stills in Destiny 2's Crota's End Raid, you've already done Descend into the Hellmouth, and you're already aware of how the Chalice of Light works. Either way, I'll tell you how to get through The Stills below.
How to get through The Stills in Crota's End Raid in Destiny 2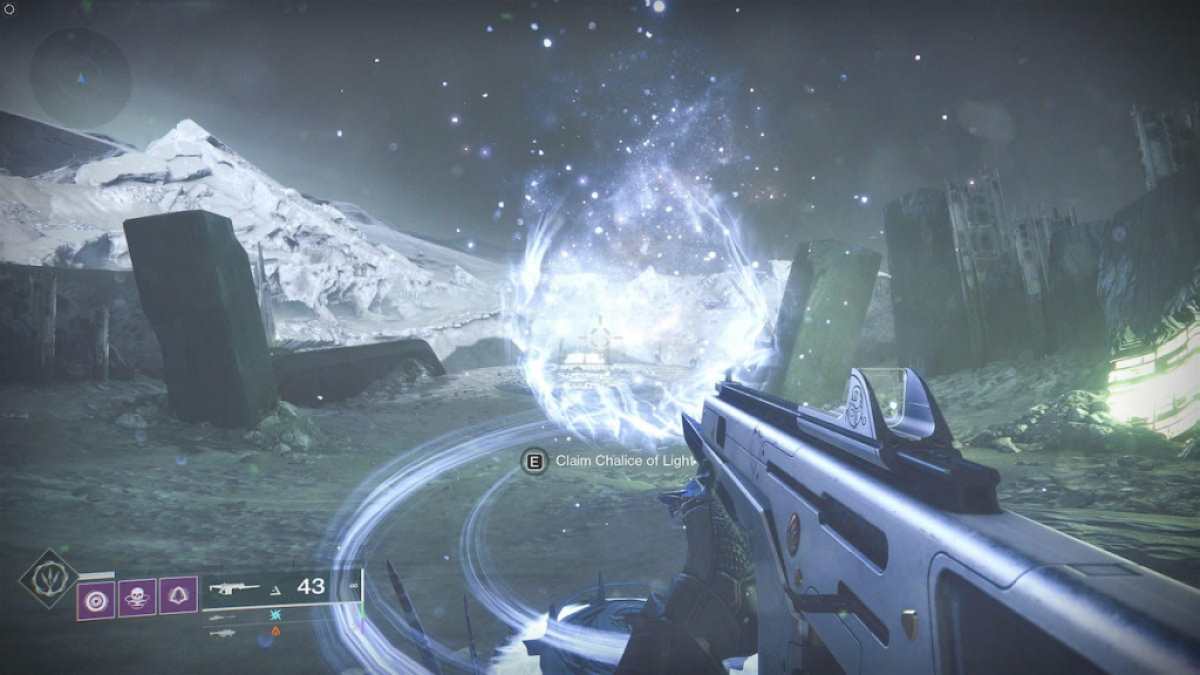 If you hold the Chalice of Light, you get a bar that fills up and gives you the Engulfed in Light debuff timer, which kills you upon running out if you don't hand it off to your teammates. If you do hand it off, you'll receive the Enlightened buff, which you then use to Enlighten the Hive lanterns.
As you enter the Abyss, pick up the Chalice of Light and hold it until charged
Pass it off to a teammate, then Enlighten the Hive lantern
Repeat this process as you traverse through the encounter
Place the Chalice of Light at every preserve node you come across next to the Hive lanterns to reset the Engulfed in Darkness and Weight of Darkness debuffs.
Related: How to Prepare for Crota's End Raid in Destiny 2
Engulfed in Darkness will wipe your whole team out if the timer runs out, while the Weight of Darkness slows your movement more and more as it stacks into multiples. You will need to fight mobs of enemies as you progress, so make sure to have PvE weapons on you for better clear.
Teamwork is going to be key, as with almost every other encounter in the Crota's End Raid. As long as you have good communication and manage to hand off the Chalice of Light to your teammates in time, you shouldn't have any problems completing this encounter.
For more on Destiny 2's Crota's End Raid, be sure to check out All Rewards from Destiny 2 Crota's End Raid here on Steam Game Guides.