Screenshot by Pro Game Guides
Epic Heroes is a great mobile game that really satisfies my desire to play a quick collectible card hero game when commuting. The game gave me awesome heroes right at the start, and each time I got stuck, I could play the SaveDog mini-game to get the upper hand. When things got really sketchy, the game awarded me a Desperate Crow Claire hero, which I used to steamroll my way through the whole War 1-1 chapter!
The codes for Epic Heroes gave me boosts in Gold and Diamonds, both of which are important in-game resources that I used to advance the level progression of my hero cards. These boosts will be useful, especially to the new players, giving them a fighting edge to get into the game faster. If you like this title, be sure to check out Idle Heroes Codes.
All Epic Heroes Codes List
Epic Heroes Codes (Working)
These are all the working Epic Heroes codes.
LOVEUMOM!—Redeem for 2 Excellent Faction Scrolls and 300 Diamonds (New)
Epic Heroes Codes (Expired)
These are expired codes for Epic Heroes.
1YEAR—Redeem for Common Summon Scroll x10 and Diamonds x1000
Hero2022—Redeem for 3 Scrolls and 200 Diamonds
newyear23—Redeem for 3 Excellent Faction Scrolls and 500 Diamonds
ReBuildDC—Redeem for Diamonds x300
SchoolDays—Redeem for 2 Scrolls and 300 Diamonds
SprintGift—Redeem for Common Summon Scroll x10, 24 Hours Resource x1, Diamonds x1000
SWEETHEART—Redeem for 5 Excellent Faction Scrolls and 300 Diamonds
Thxgiving—Redeem for 3 Scrolls and 200 Diamonds
X51HERO—Redeem for Diamonds x200 and Common Summon Scroll x3
Xhero2022—Redeem for 3 Scrolls and 200 Diamonds
XMAS2022—Redeem for 5 Common Summon Scrolls and 500 Diamonds
Related: Idle Breakout Codes
How to redeem codes in Epic Heroes
Follow the instructions below to redeem codes in Epic Heroes.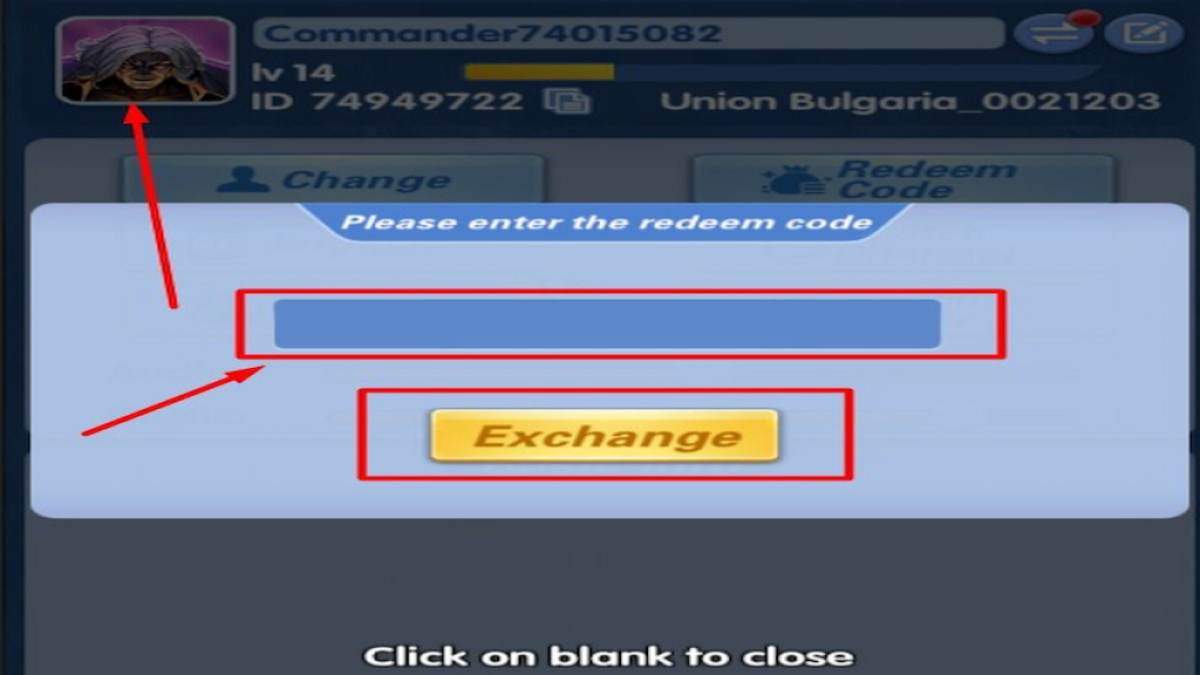 Launch Epic Heroes on your device. 
Progress to War 5-1 to unlock codes.
Click on the Profile icon on the left-hand side of the screen.
Click on the Codes button to open the Enter Code Here text box.
Enter working codes into the Enter Code Here text box.
Click on the Redeem code button to claim your free reward. 
How can you get more Epic Heroes codes?
The best way to ensure you always get the latest Epic Heroes codes is to follow the game's developer on their Facebook page @dinosaurcontrol. You can also bookmark this page by pressing Ctrl+D to stay updated with the latest code releases. We at Pro Game Guides always keep our code articles up to date and constantly scour the internet for the latest codes.
Why are my Epic Heroes codes not working?
There could be a couple of reasons why your Epic Heroes codes might not work. The codes could be expired. Developers usually release codes during holidays or tied to specific events or milestones. Such codes usually have a limited lifespan and don't last forever. Be sure always to redeem your codes as soon as possible to never miss out on freebies.
The codes could also be mistyped or have missing punctuation. Some codes can be case-sensitive as well. The best way to always properly enter codes is to copy them from the Pro Game Guides page list and paste them directly into the game.
Other ways to get free rewards in Epic Heroes
Another way to get free boosts in Epic Heroes is to play the SaveDog mini-game. The game has progression based on stages, following your progress in the main game. The goal is to save the dog by drawing out a barrier separating it from the bee hive. Once you are done drawing, the bees will try to get to the dog. If your barrier is effective, the bees won't reach the dog.
What is Epic Heroes?
Epic Heroes is an idle RPG collectible hero card game. Players can summon their heroes, use different character combinations to strategize for different situations and develop hero skills and equipment to secure victory in stages. The game offers a SaveDog mini-game where players need to draw out a barrier between a dog and a bee hive.
If you're looking for codes for other games, we have a ton of them in our Roblox Game Codes post! You can also get a bunch of free stuff via our General Game Codes page. And in the meantime, take a look at the latest news to stay up-to-date on all things entertainment.