Screenshot by Steam Game Guides
Using the ship-building feature in Starfield, you can customize the parts of your ship as per your liking. The Frontier is the first ship given to you in the game and it gets the job done for the initial quests. However, you'll want to upgrade this ship for better performance as you progress in the story.
How to Add Cargo to Frontier Ship in Starfield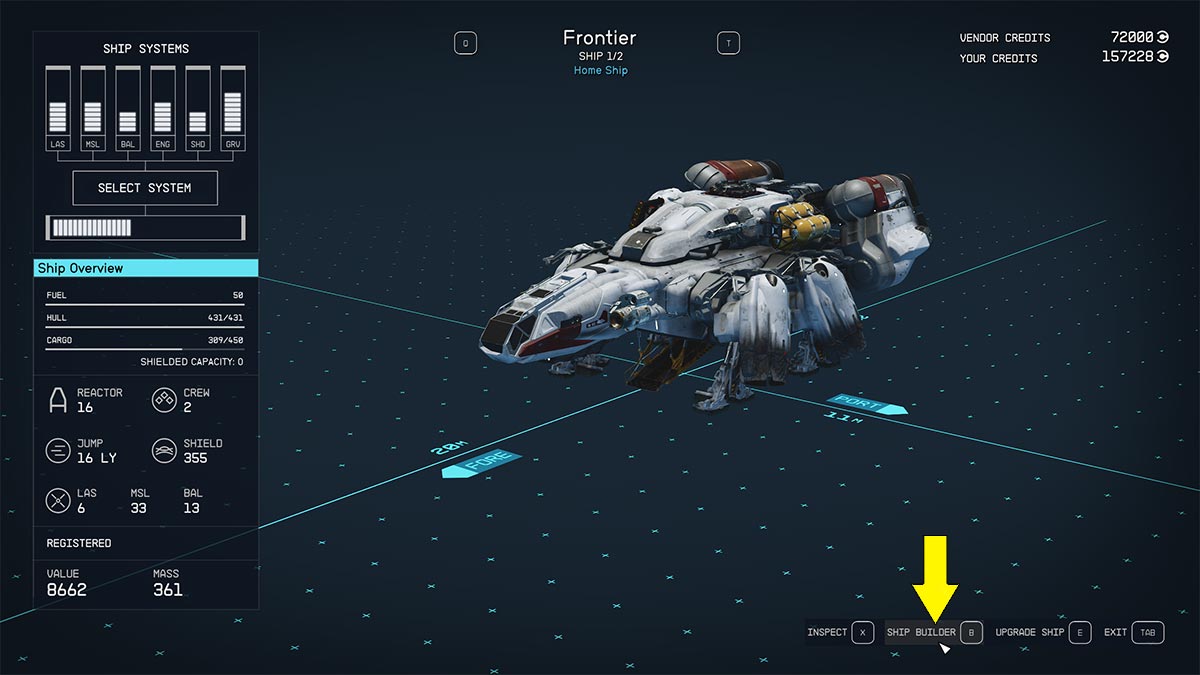 First of all, land at New Atlantis or any other spaceport and go talk to the Ship Services Technician to view and modify your ship. Under the ships list, select the Ship Builder option at the bottom as the cargo space can't be upgraded. On the next screen, click on Add to open a dropdown menu from where you can add Cargo and other parts to the Frontier.
Now, the cargo parts available in the ship builder for the Frontier weren't too great. I was having trouble figuring out where to put another cargo hold to increase my ship's inventory capacity. After a lot of attempts, I found out the best and cheapest way to add cargo to the Frontier ship.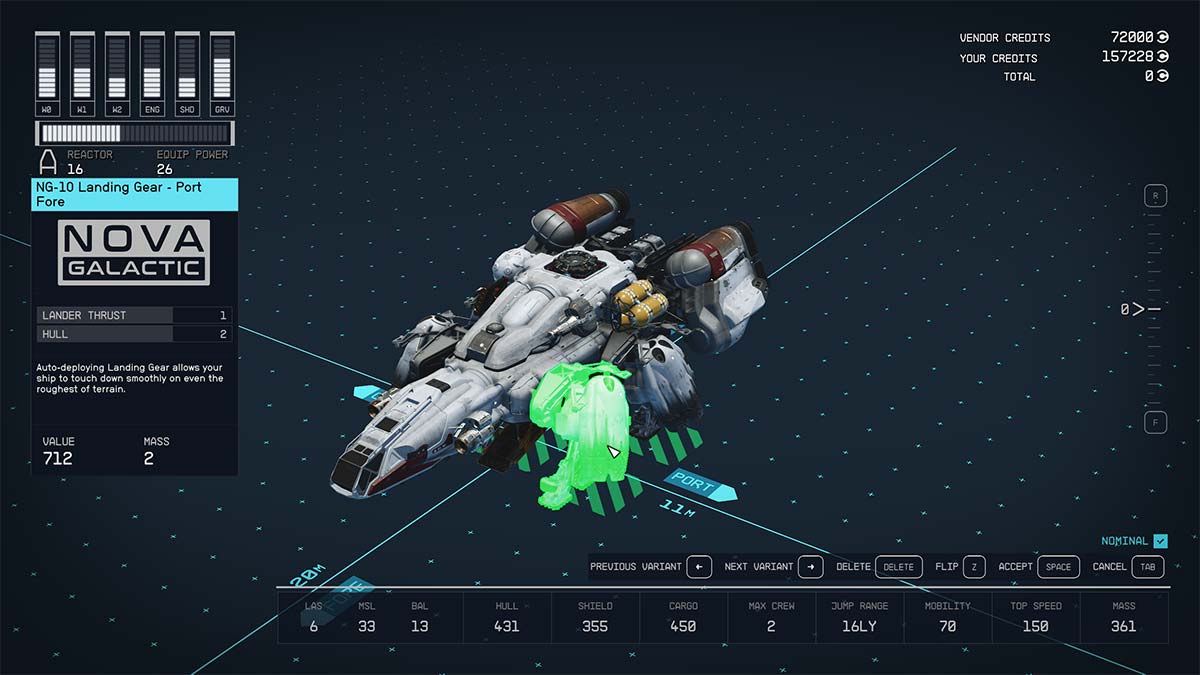 Remove one of the front landing gears on the Frontier to make space for the extra cargo hold.
Go to Add and select the 200CM Ballast Cargo Hold from the Cargo list. You may select some other item, but I wouldn't recommend going for anything too heavy.
Now drag this cargo hold mod and place it where you removed the landing gear from.
Press Accept, then Exit, and Accept again to apply the modification.
Although it doesn't look right, this modification just works. You'll get a warning which you can ignore if you don't want to spend more on upgrading the engine. However, I wouldn't advise you to upgrade the Frontier because there are far better ships out there that you'll eventually unlock or acquire.
Related: Where to find the Den in Starfield
Passive Way to Increase Cargo Space in the Frontier Ship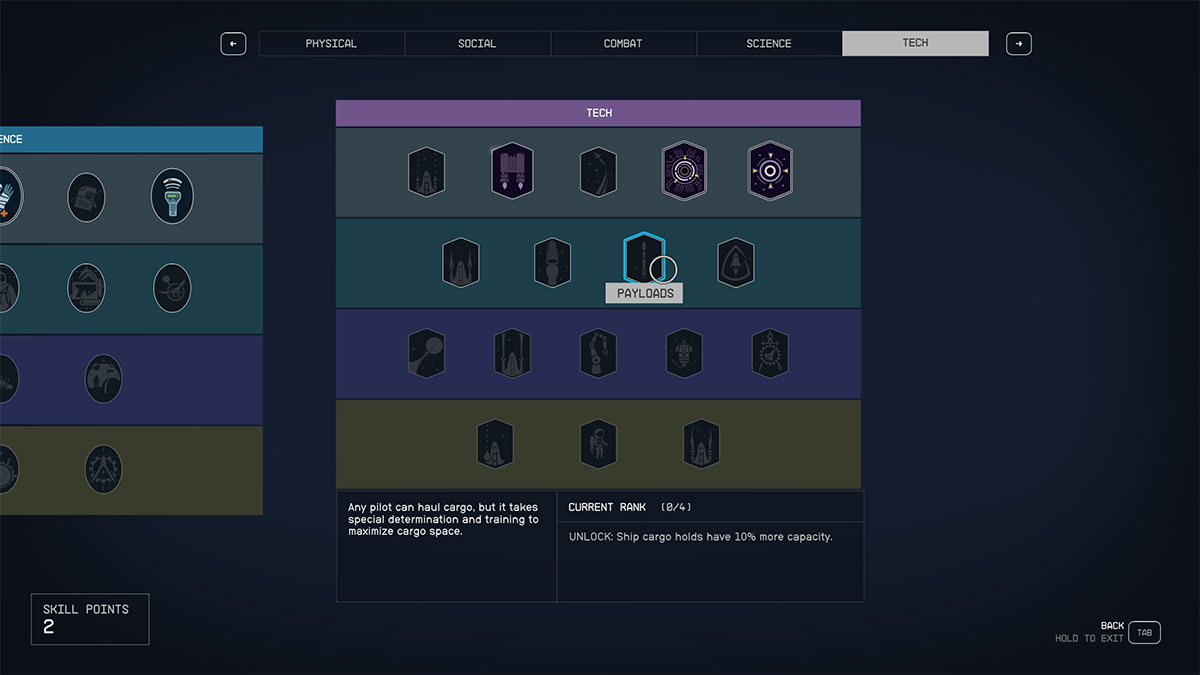 In the Tech skill tree, you'll see the Payloads perk in the second row. Acquiring this perk increases the cargo hold capacity of your ship by 10 percent, regardless of the ship you're using. You can further rank up this skill to obtain 50 percent extra cargo space.
Stay tuned to Steam Game Guides for more Starfield content. In the meantime, head over to our article on Where to get Microsecond Regulator in Starfield.