Screenshot by Steam Game Guides
Just like the city of New Atlantis in Starfield, the Neon City has a lot of missions that players can complete. For the Fishy Business quest, you need to get recruited at Xenofresh Fisheries and then craft the Aurora compound for Yannick.
How to Manufacture Aurora at the Pharmaceutical Lab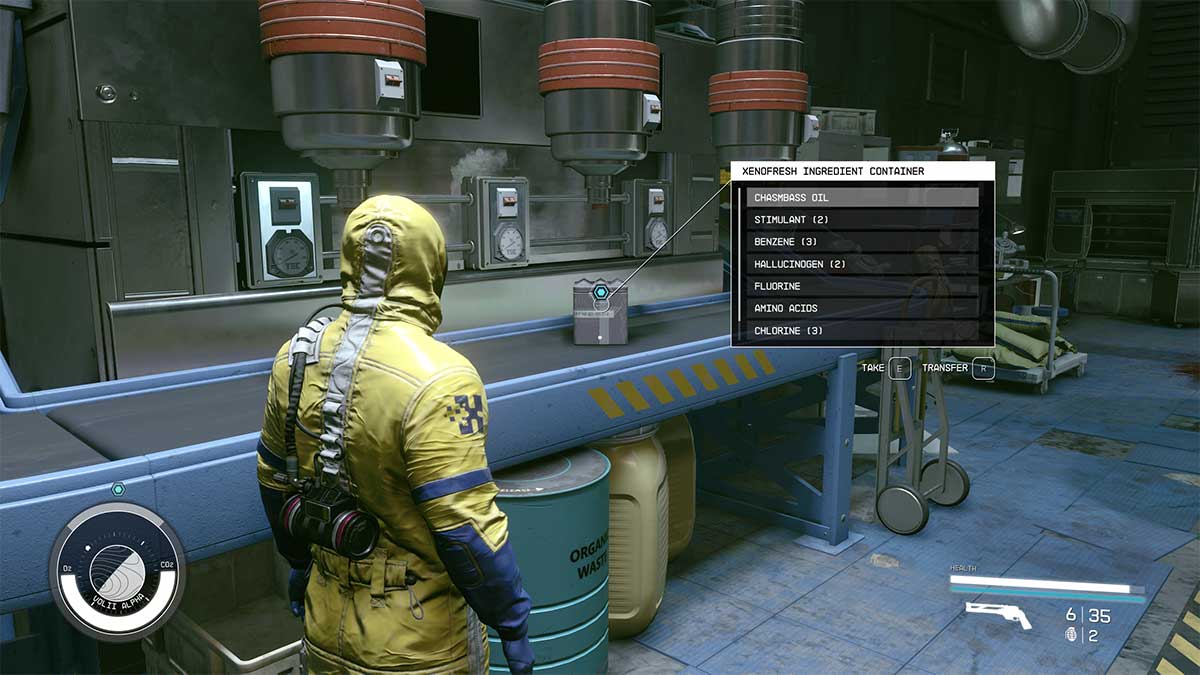 After talking to Valentina Gurov inside the factory, go near the Xenofresh Ingredient Container as shown in the first image. The items you need to pick from the box are Chasmbass Oil, Stimulant, Benzene, and Hallucinogen. You can pick up the other items, but doing so will reduce the amount of credits you receive. Simply go to the required ingredients (Scroll Wheel) and take it from the box (E).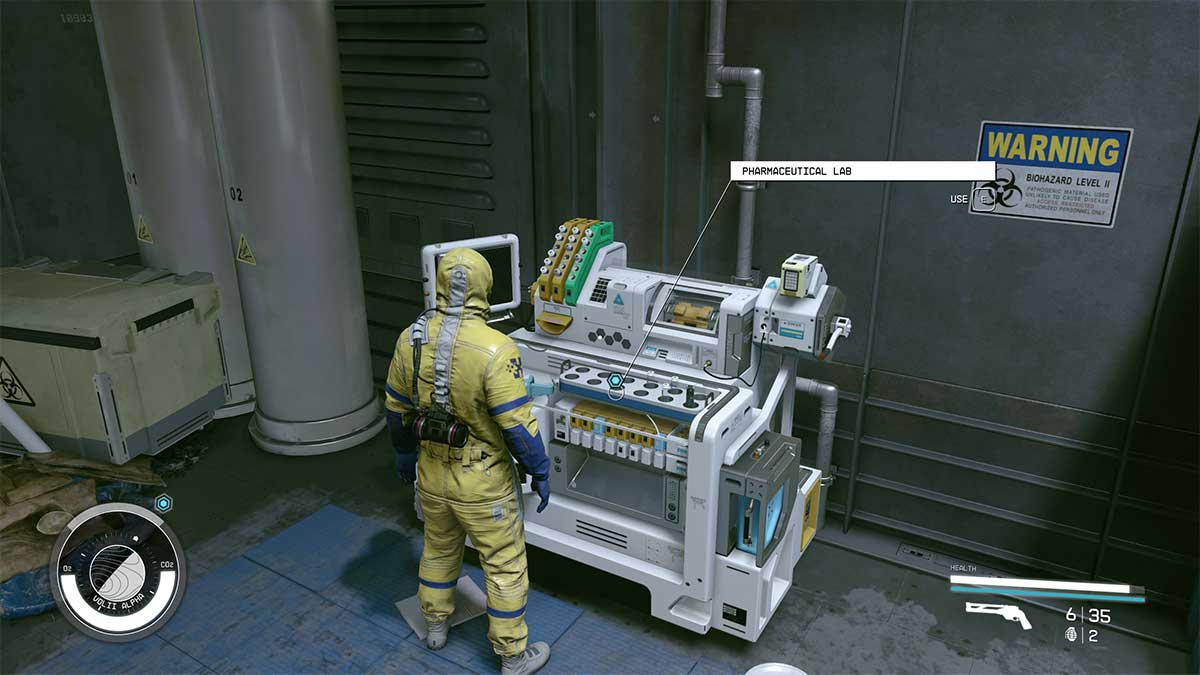 Now go to the Pharmaceutical Lab machine to your left and use it (E). If you have picked the necessary ingredients from the container, you will be able to craft Unprocessed Aurora (E). Once this is done, exit the workbench (Tab) and head straight to the Assembly Hopper on the other side.
Related: How to mine Chlorine in Starfield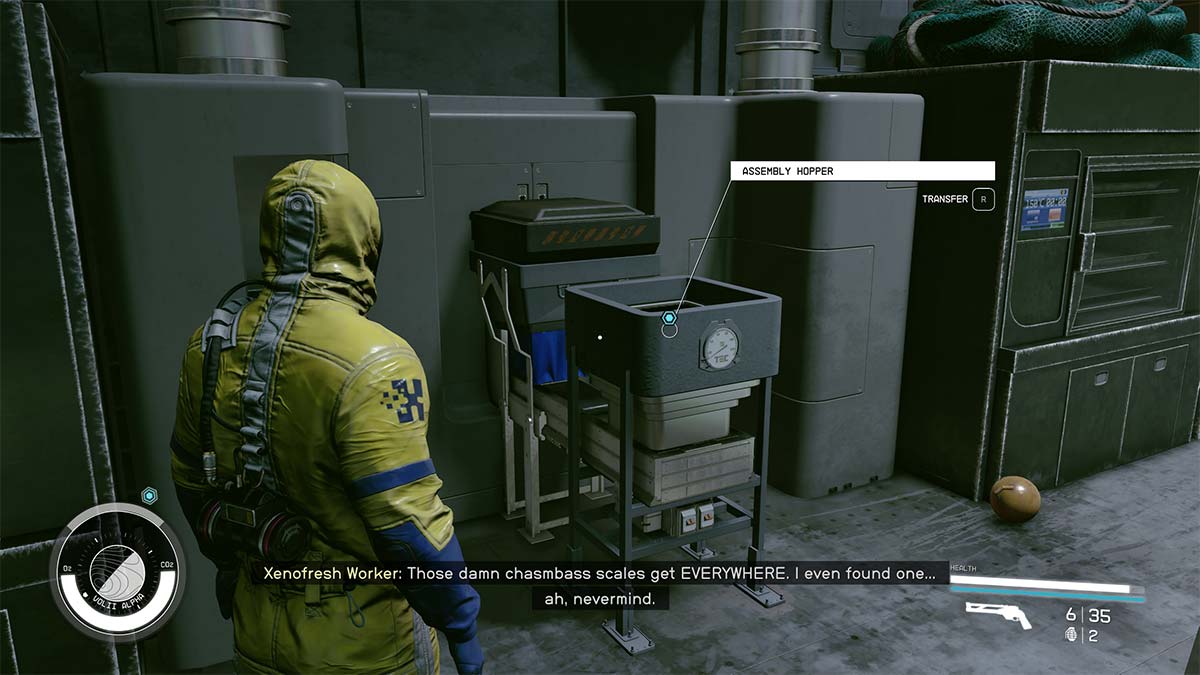 Interact with Assembly Hopper (R) to transfer the Unprocessed Aurora to the machine. This will open a blank screen as I've shown in the second image. From here, open your Inventory (Q), go to All, and select Unprocessed Aurora (E) to store it in the hopper. This will complete the task of manufacturing the first dose of Aurora.
After this, you'll have to repeat the same process of getting the ingredients, crafting Unprocessed Aurora, and transferring it to the Assembly Hopper a few more times during the Fiishy Business mission. Remember, don't pick up unnecessary ingredients, and be quick during the job to maximize the credits you'll receive.
Stay tuned to Steam Game Guides for more Starfield content. In the meantime, head over to our article on All Starfield Religions, Traits & Which One To Join.