Image via Roblox American Girl World
The girl-powered brand American Girl has made its official Roblox debut with the creation of American Girl World, an experience that allows players to jump inside the various worlds of fan-favorite American Girl Dolls and learn about their histories like they never have before. While you explore American Girl World, why not check out our guide and collect a few free avatar items along the way! Continue reading below to learn more.
How to earn all free items in American Girl World
The list below details all the free items that have ever been available inside American Girl World. For more information on how to obtain each item, continue reading past this list.
AG Star Aura (Currently obtainable)

Play the Tile Takeover minigame five times

Pink Flutter Wings Backpack (Currently obtainable)

Log into American Girl World five days in a row

AG Hat (Currently obtainable)

Collect all American Girl Doll stars
AG Star Aura
To earn the AG Star Aura, players must participate in five different rounds of the Tile Takeover minigame. To play this minigame, you'll need to enter Nicki and Isabel's Bedroom and look for the computer pictured below.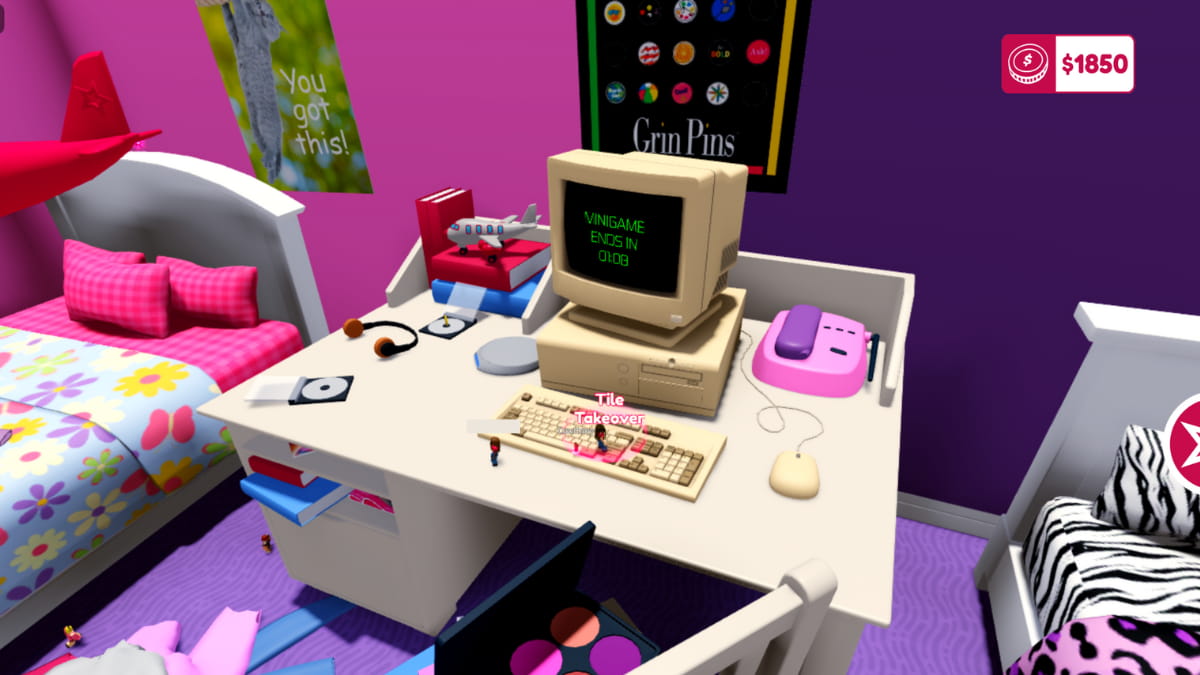 On the keyboard of this computer is the queue for joining the Tile Takeover minigame. To join the queue, step inside this circle and press E. When its your turn to play, you'll automatically be teleported to the game area.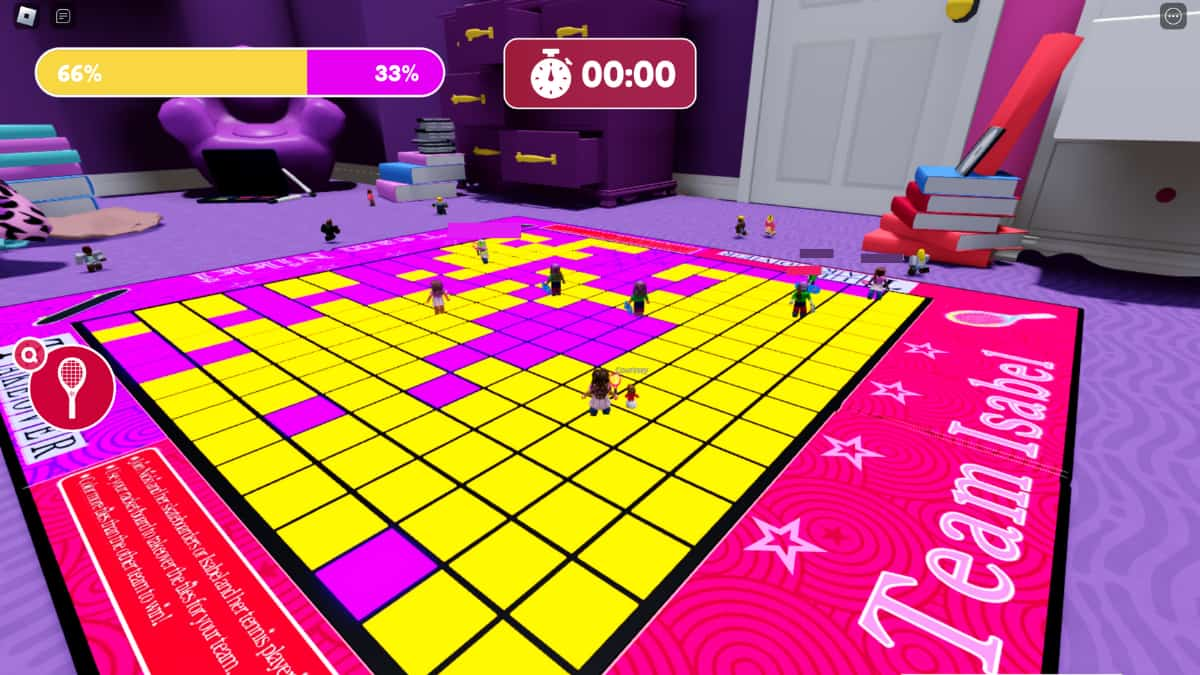 Repeat this process, joining the Tile Takeover minigame, five times to earn the AG Star Aura item. That's all there is to it—you don't even have to be on the winning team to unlock the item, you just have to play!
Pink Flutter Wings Backpack
The Pink Flutter Wings Backpack is earned similarly to the AG Star Aura—to obtain it, we must participate in Kavi's Scavenger Hunt minigame five times. This minigame can be found in Kavi's World inside the theatre.
Related: How to get all free items in SHEIN x Klarna Wonderland – Roblox
To start the minigame, speak to Kavi.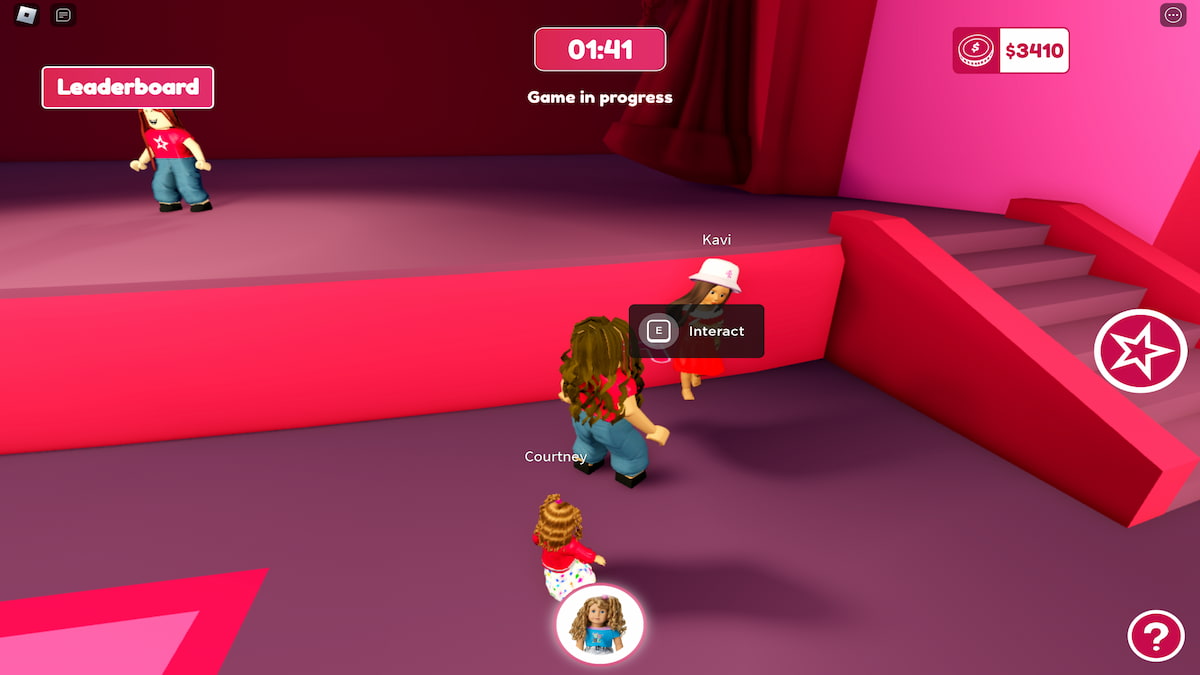 To play the minigame successfully, you'll need to use the clue that appears at the top of your screen to find two coins that have been hidden around the map. After collecting the two coins, return to the theatre and take a picture of your outfit using the stage's capture mode. If you have a hard time finding any coins, check out where your pink directional arrow is pointing—it will lead you where you're supposed to go!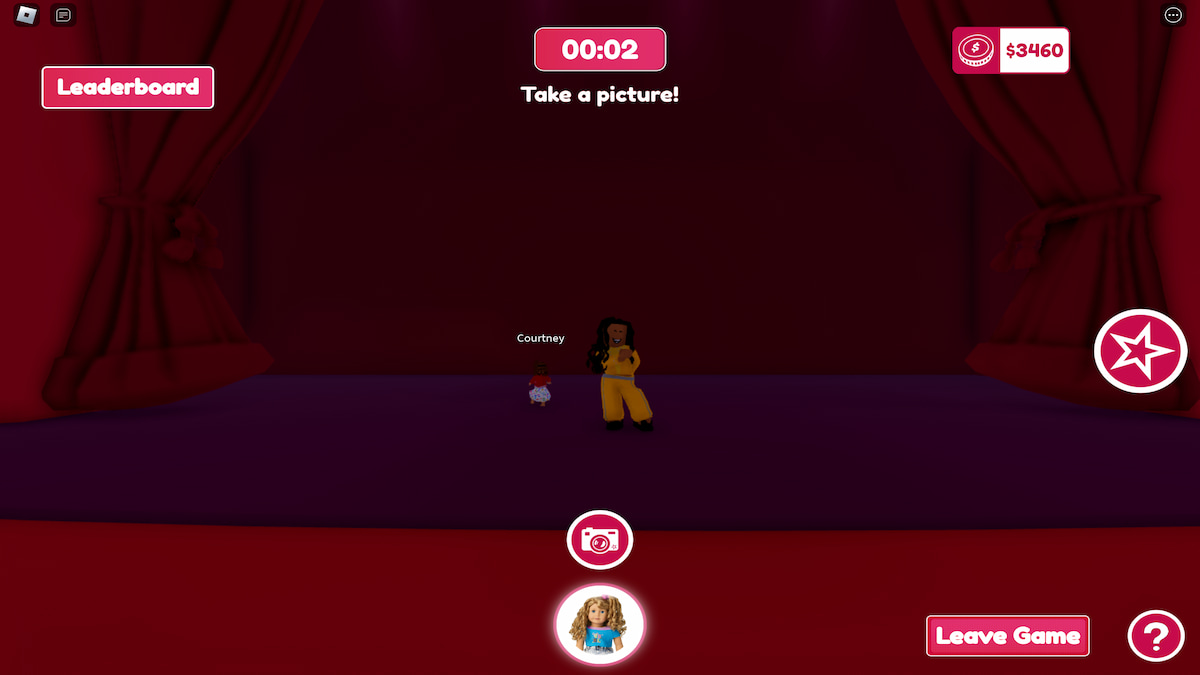 Once you've played this minigame for the fifth time, you should unlock the Pink Flutter Wings Backpack item.
AG Hat
If you're hoping to unlock the AG Hat, you better prepare to grind! To unlock the final American Girl-themed avatar item, you'll need to find and collect all 65 American Girl Stars that have been hidden across all three of the American Girl World maps. These stars, pictured below, aren't very hard to spot, so the difficult part isn't actually finding them, it's dedicating the time to collecting each one! If you end up unlocking all 13 dolls, and the AG Hat in the process, pat yourself on the back!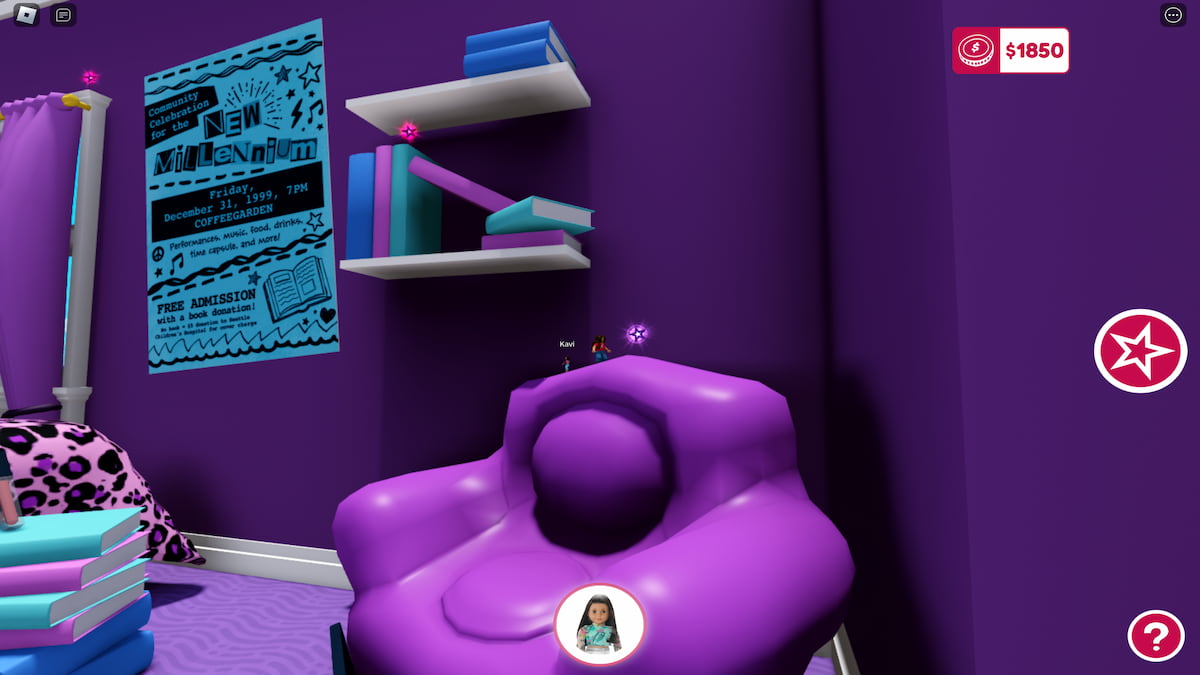 Looking for more Roblox content, including free items? Check out our recent guides on How to get all free items in DAVE & BUSTER'S WORLD – Roblox or How to get all free items in Super NFL Tycoon – Roblox here on Pro Game Guides!