Screenshot by Pro Game Guides
Sons of the Forest is a first-person survival horror that tries to bring that visceral feeling of being stalked to the next level. The story isn't served on a silver plate, and clues are strewn across the island for you to find yourself. Action Camera is another story-telling instrument, bringing another angle to the alluring Sons of the Forest backstory. But to find out more about the occultism and other secrets the island holds, you need to find it first. So let's dive right into it!
Where to find Action Cam in Sons of the Forest
To find Action Cam in Sons of the Forest, you must go to the bunker next to the great lake on the eastern side of the map. You can find the Golden Mask in the same room as the Action Cam in this bunker. For the location, refer to the image below.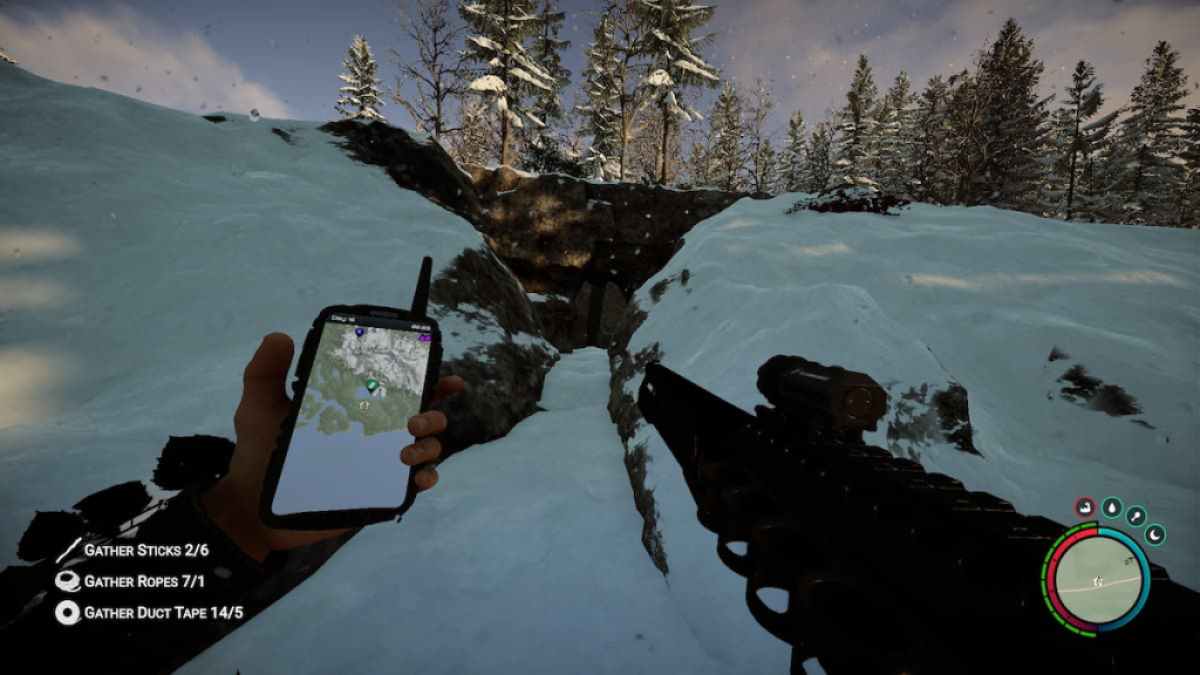 Related: How to get E.U.C. 'Knight V' in Sons of the Forest
Once you access the bunker, go left and down two flights of stairs. Open the door and watch a cutscene.
After the cutscene finishes, proceed out of the maintenance corridor and into the living quarters.
Once you are through, go left and down two flights of stairs again. There will be another double hallway with living quarters to the right. Keep going forward until you reach a junction.
When you exit the living quarters, you should face the surveillance room where you let Timmy in. Go left and down the stairs. Keep going down until you reach basement level 5. There will be some mutant babies on the way.
At basement level 5, you should see a door. Go through and into a corridor. In the end, you will see a door with a keypad and the entrance to the morgue just to the left. Go into the morgue, and pick up the Action Camera from the table on the other side of the room.
To exit the bunker, return to the door with a keypad and use the Guest Keycard to leave the bunker.
For more Sons of the Forest guides, check out Sons of the Forest Building and Crafting Guide and How to find the Golden armor in Sons of the Forest here on Pro Game Guides!