Image via Roblox All Star Tower Defense
Apart from Lucci(Heaven), one of the formidable units to feature in the Universe Reset update is the 6-star Crazy Tiger. The unit is based on the Kojiro Sasaki character from the Record of the Ragnork Manga series. Though the banner is a 6-star character, it is a viable unit in Infinite and other raid modes due to its passive Bleed ability that ticks off the enemy's health even after the primary attack. To get Crazy Tiger (Kojiro Sasaki) in ASTD, you must roll for the character from the Z banner of the summon section.
How to obtain Crazy Tiger in All Star Tower Defense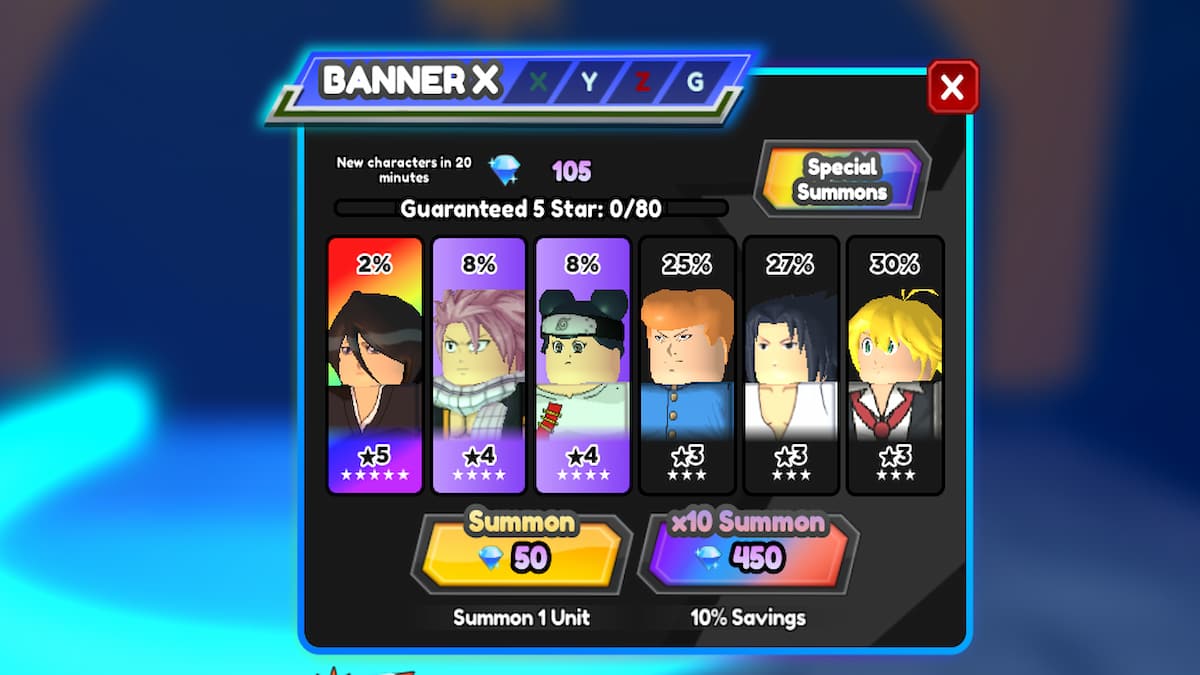 After hopping on the game, head to the summon section in the central part of the map. Now, Step inside the blue ring to interact with the menu. 
Click on the Z banner tag and see if the character is available at the current moment. If so, pay 50 stardust for a single summon or 450 stardust for ten summons in a single roll. I highly suggest you go for the latter as it increases your chance of obtaining the unit. 
If the Crazy Tiger unit is unavailable in the Z banner, you can return after 30 minutes to find a new set of characters.
Related: How to get Boo (Kid) in ASTD – Roblox
What are the abilities of Crazy Tiger (Kojiro Sasaki) in ASTD?
Crazy Tiger(Kojiro Saski) has simple abilities, but at the same, they are highly potent.
Ground Attack
AOE Ground Attack
Bleed Damage
As mentioned earlier, out of all the moves, the most lethal one is the Bleed Damage. After attacking any enemy unit, the Bleed effect will keep ticking the health bar for the next 5 seconds from the first hit. Also, Crazy Tiger is a water-type enchant unit, helping you finish raids containing a lot of fire-type mini-bosses.
For more on Roblox, check out ASTD Loving Pillar (Mitsuri Kanroji) – Abilities, How To Get, & How To Upgrade, or All Orbs in All Star Tower Defense, explained – Roblox on Steam Game Guides.