The 10.1 patch added the Fyrakk Assault event to World of Warcraft, and it has created a very contested zone filled with enemies and allies alike. While players are flocking here for the event, getting your hands on a trio of Everburning Keys will also be important. Here's how to do it.
How to make Everburning Keys in WoW Dragonflight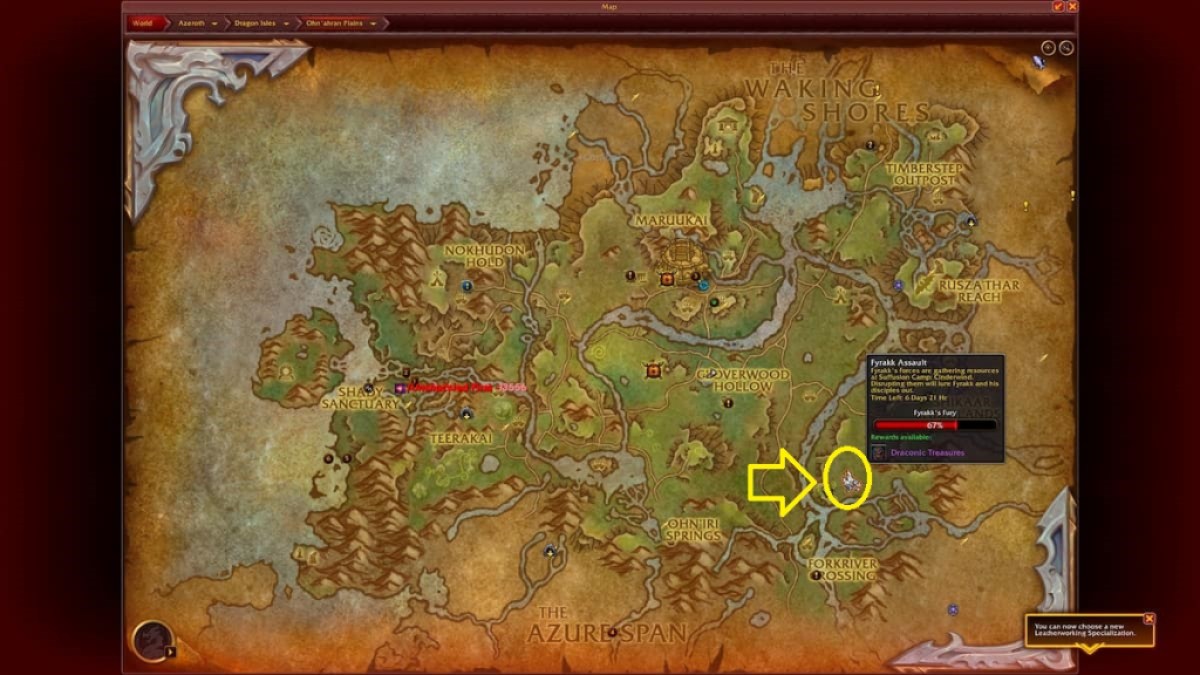 The Fyrakk Assault event can be found in the Ohn'ahran Plains in the Dragon Isles, and it'll be clearly marked on the map in the zone so it's hard to miss. Heading here will seemingly transport you into a war zone, and that's how you know you're in the right spot.
Related: WoW Dragonflight – Trading Post Explained
Once this is done, it's time to make the keys. This is done by repeatedly killing the enemies in the area and getting a total of five Wards of Igria.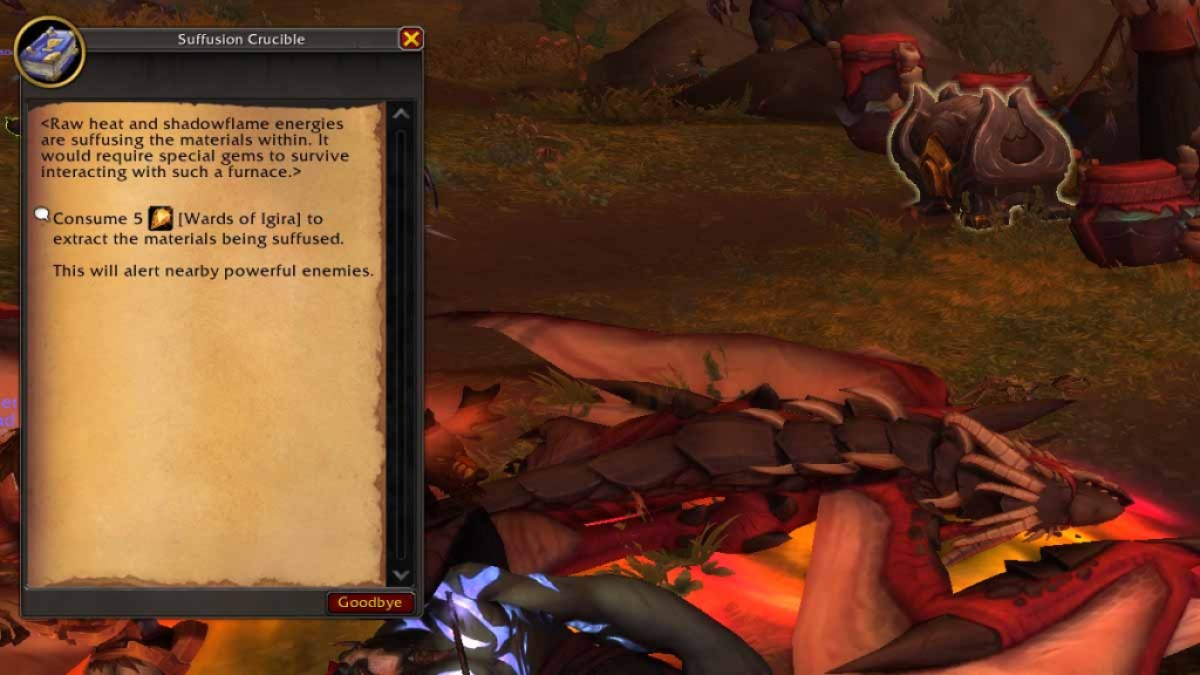 Once you have that, you can interact with a Suffusion Crucible and get Wards of Fyrakk. Keep doing this until you get a total of 15 Wards of Fyrakk. These wards can also drop from enemies, so mindlessly killing the enemies will be a viable option too. Now, you can use five Wards of Fyrakk to make a Everburning Key. Collecting 15 of them makes three keys, which means you can open the Secured Shipment in the zone.
How to open the Secured Shipment in WoW Dragonflight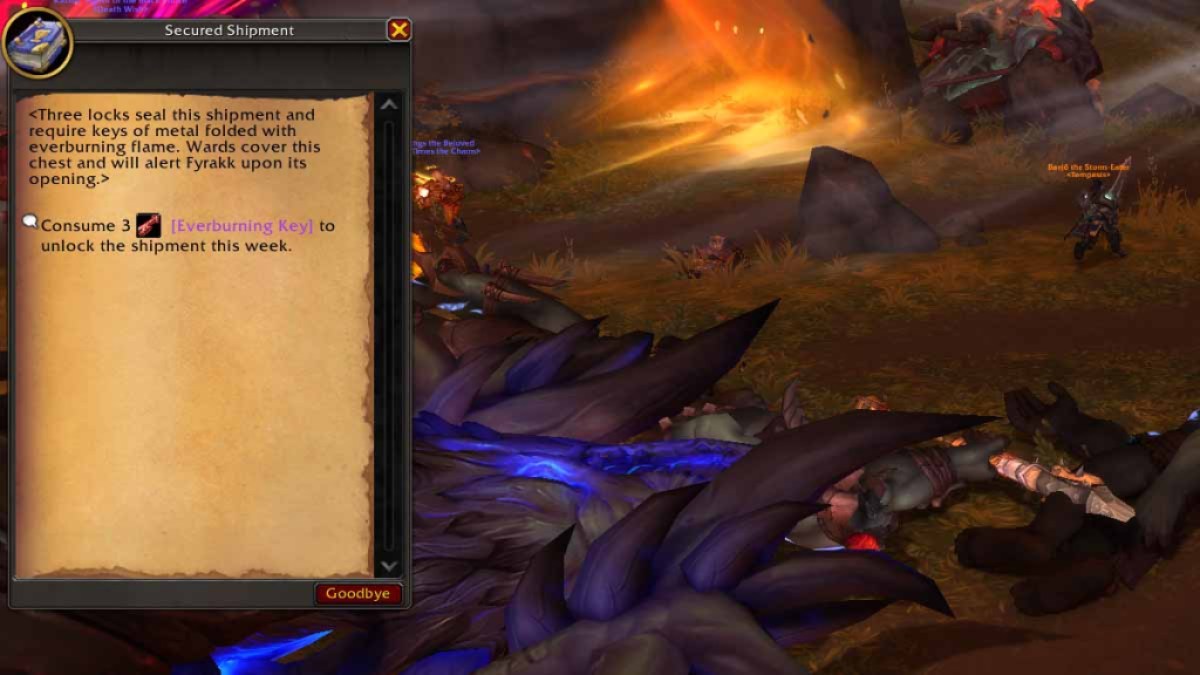 Craft the three keys and head over to the Secured Shipment to open it up. This chest won't exactly contain anything that will make your item level jump up 10 levels, but it's still worth opening if you're in the area and farming for the keys in the first place.
This is a very populated area of the map, so getting the needed fragments to make the keys shouldn't be too much of an issue. The Secured Shipment is just icing on the cake.
For more World of Warcraft guides, check out Where to find Freehold in WoW Dragonflight Season 2 on Pro Game Guides.