Image via Roblox My Hello Kitty Cafe
From birthday parties to seasonal events, My Hello Kitty Cafe is always adding new content for its huge player base. In celebration of this month's upcoming holiday, Mother's Day (May 14, 2023), My Hello Kitty Cafe has brought a special, limited-time only party to the experience. During this party, players can collect two new currencies, Hearts and Milk Teas, which can be used to unlock some pretty adorable Mother's Day-themed items for their restaurant. To learn more about these items, including how/where to purchase them, continue reading below.
How to get exclusive Mother's Day items in My Hello Kitty Cafe
Just like most event items, this year's Mother's Day items can be purchased from the Event Center booth in The City.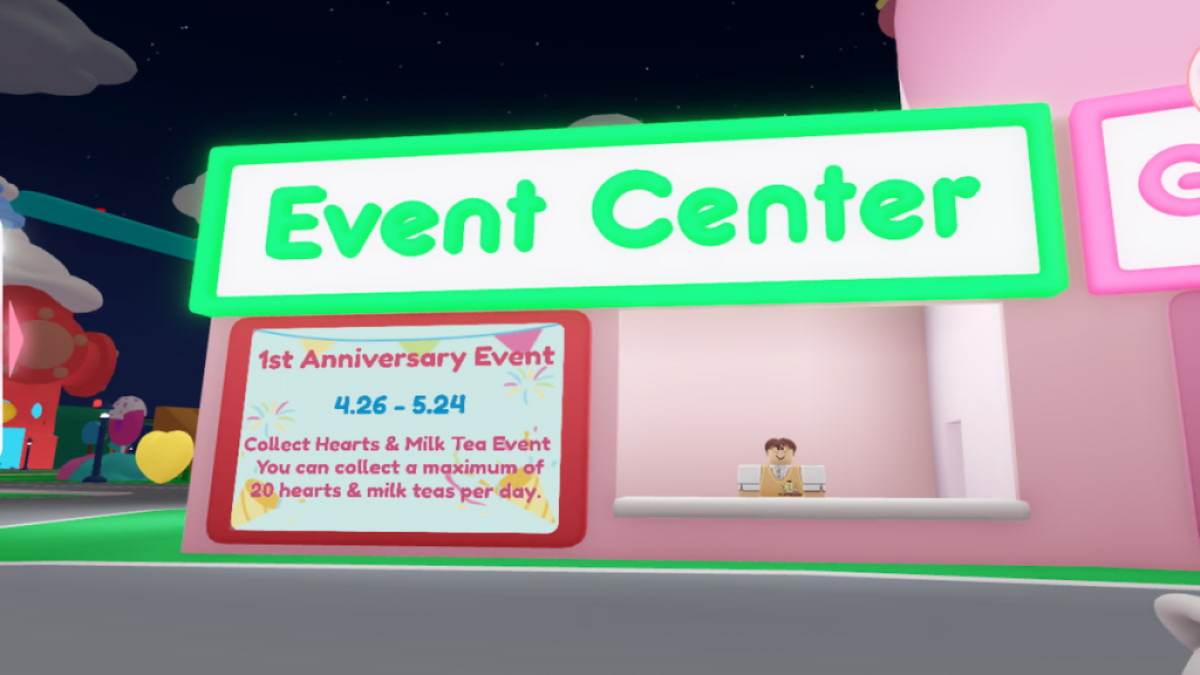 Both standard Hearts and Anniversary Hearts, along with Milk Tea, can be used to unlock certain items at this booth. To get a closer look at each item before you buy it, check out the display pictured below that's located on the first floor of the City Store.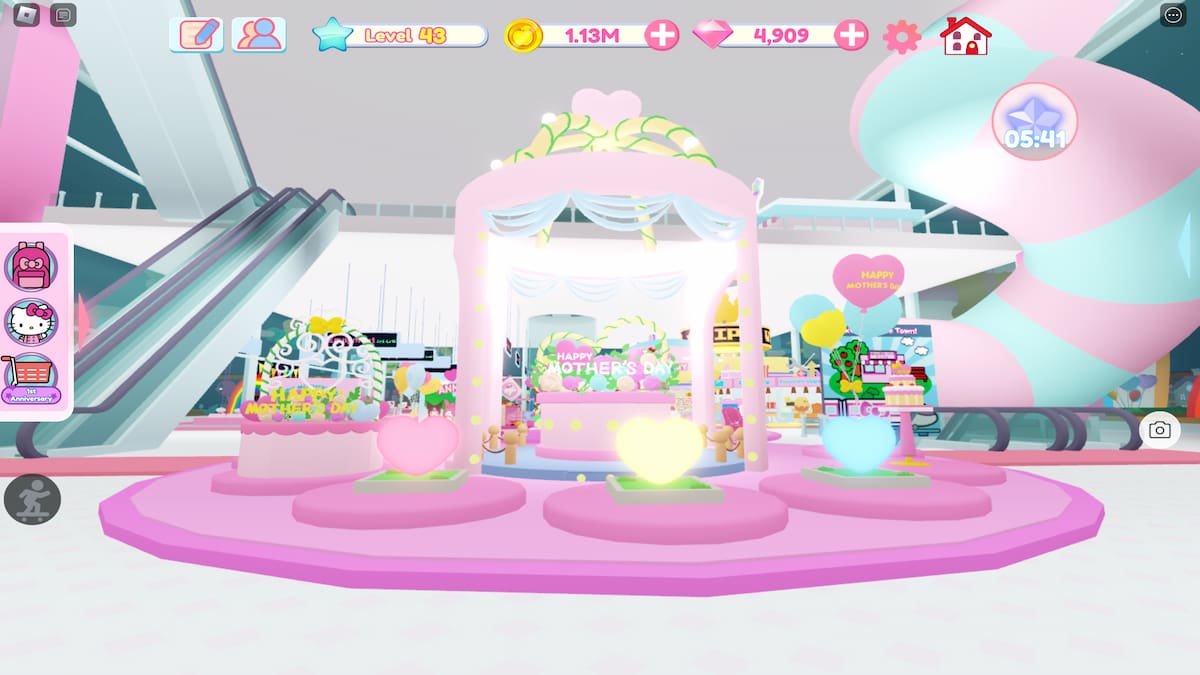 Related: How to get an Alien customer in My Restaurant – Roblox
How to get Hearts in My Hello Kitty Cafe
Hearts can be found and collected all across the My Hello Kitty Cafe map, both in Cafe Town and The City. They come in three colors, yellow, blue, and pink, and can be picked up by walking into them. Take note, however, that only 20 of these Hearts can be collected per day (20 blue, 20 pink, and 20 yellow); once you've collected 20 of each, you won't be able to pick up anymore until the next day starts.
You can also earn Anniversary Hearts, which are different than the standard Hearts found around the map. Anniversary Hearts can be purchased with Candy or Bow Coins at either of the minigame booths found in The City, though you'll need to grind a bit to unlock them.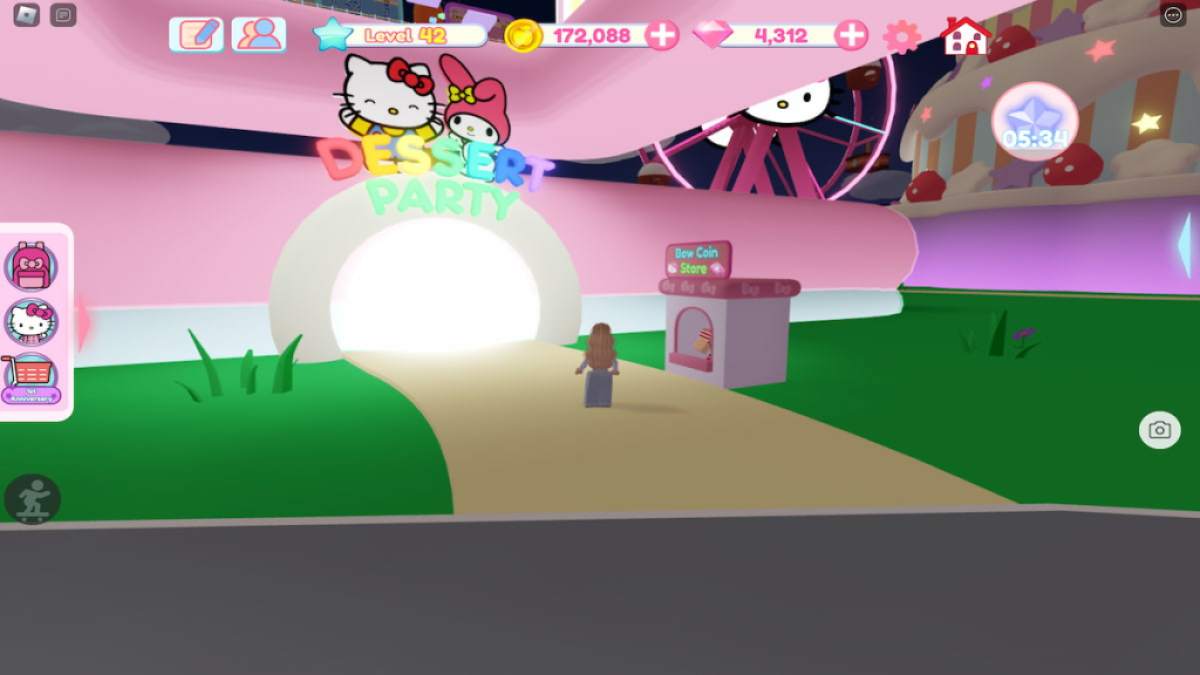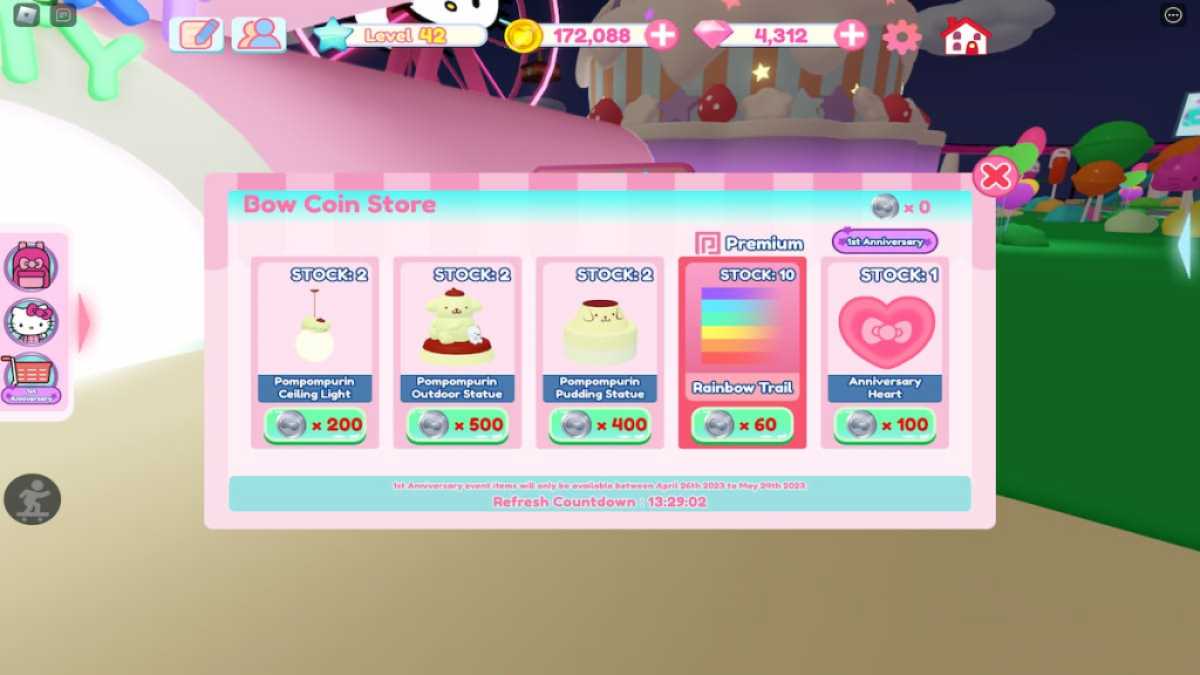 Related: 10 Best Roblox Games to Make Friends On
How to earn Milk Tea in My Hello Kitty Cafe
Unlike Hearts, which were also added as a limited-time currency during the Anniversary Event, Milk Tea cannot be found in both Cafe Town and The City—it can only be obtained by completing the rainbow obbies that are spread around The City Store. To begin one of these obbies, simply locate any rainbow and climb the ladder behind it.
Climbing the ladder will take you to the start of the obby. Scattered throughout every rainbow obby in The City is Milk Tea, which can be collected by simply touching it.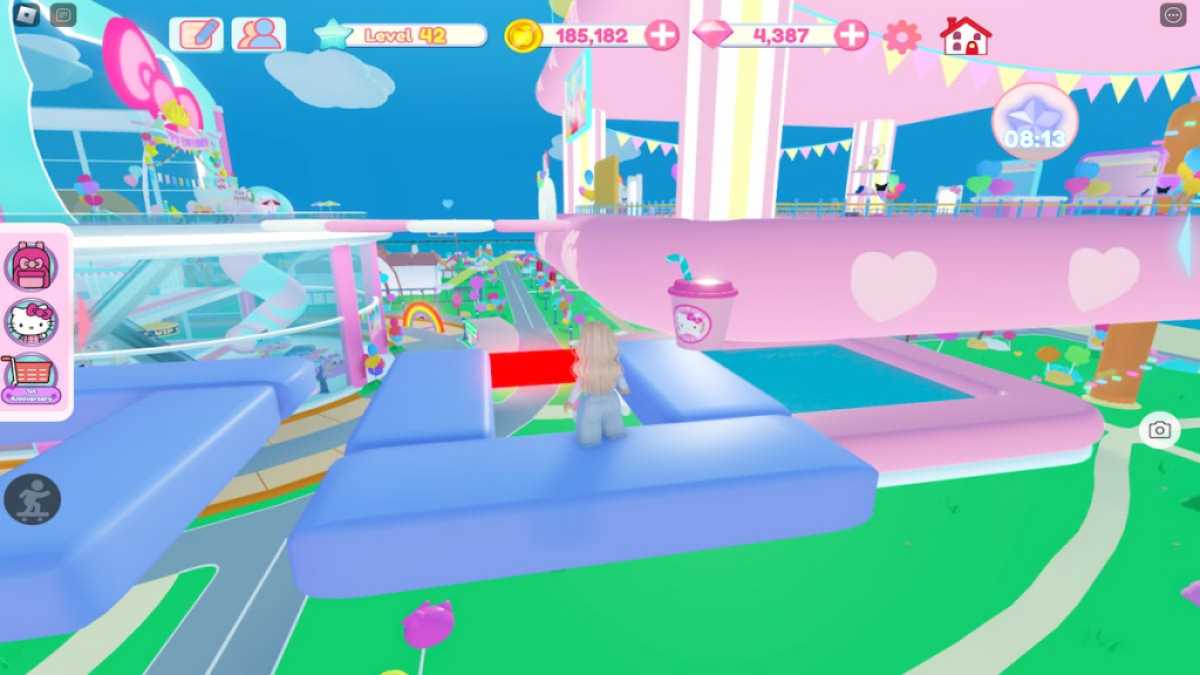 Milk Teas respawn rather quickly, so you should be able to collect a handful of them in just a few minutes. Keep in mind, however, that only 20 Milk Teas can be collected a day—once you reach the limit, you won't be able to collect anymore until the next day.
How long can I use this limited currency in My Hello Kitty Cafe?
Hearts and Milk Teas will both disappear from the experience on May 24, 2023, so be sure to spend them sooner rather than later if you're interested in any of the Anniversary or Mother's Day items!
End
That's it for our guide on My Hello Kitty Cafe's Mother's Day event! As mentioned above, this limited-time event and its corresponding items won't be around for much longer, so earn those currencies and spend them ASAP!
Looking for more My Hello Kitty Cafe content? Check out our recent guides on How to get Kuromi in My Hello Kitty Cafe – Roblox or Where is the Fire Station in Roblox My Hello Kitty Cafe? here on Pro Game Guides!