Screenshot by Pro Game Guides
The hot areas in The Legend of Zelda: Tears of the Kingdom can easily spell disaster for Link. Not only does he start losing health in super-hot areas, but some of his weapons start to burn (not to mention bomb arrows will automatically detonate). It is for this reason that players should definitely invest in some heat proof armor when they explore Death Mountain.
Heat proof armor location in Zelda Tears of the Kingdom (TOTK)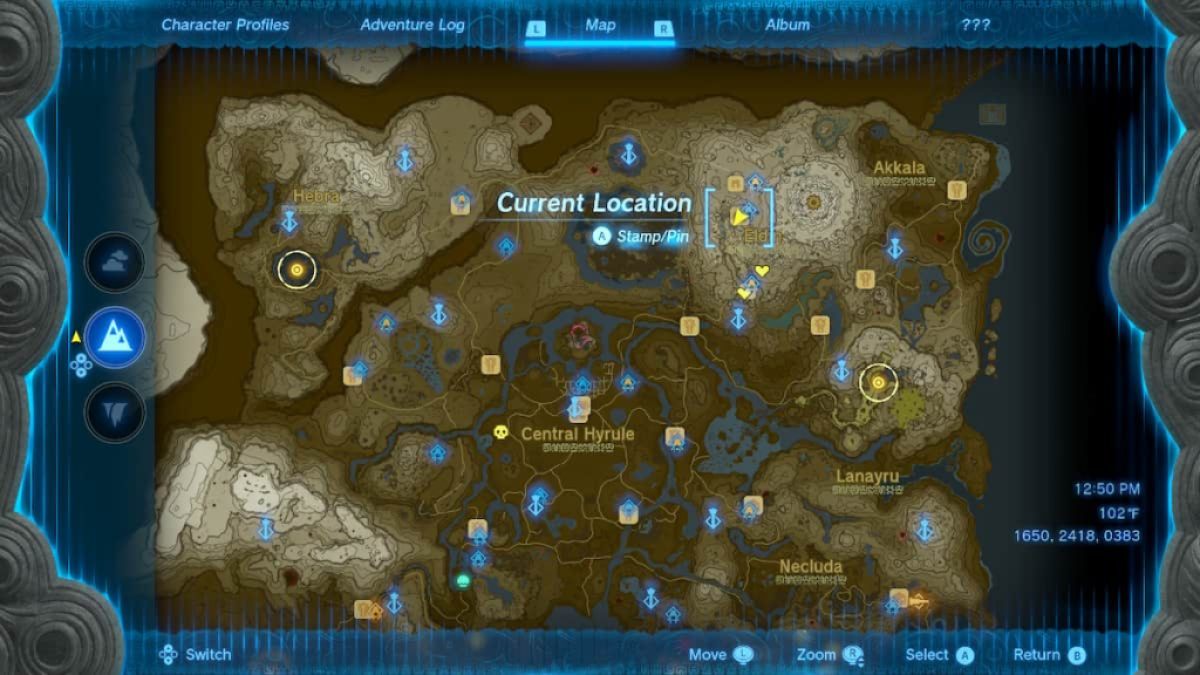 Link can buy heat proof armor in Goron City in Tears of the Kingdom. Goron City is located slightly east of Death Mountain. Fortunately, a marker should already be on the map for Goron City, since it's where players need to meet up with Yunobo for his story quest.
Once inside Goron City, players will need to find the armor shop. It's placed in the middle area of the city. Players should look for the T-Shirt sign outside the armor shop to spot it easily.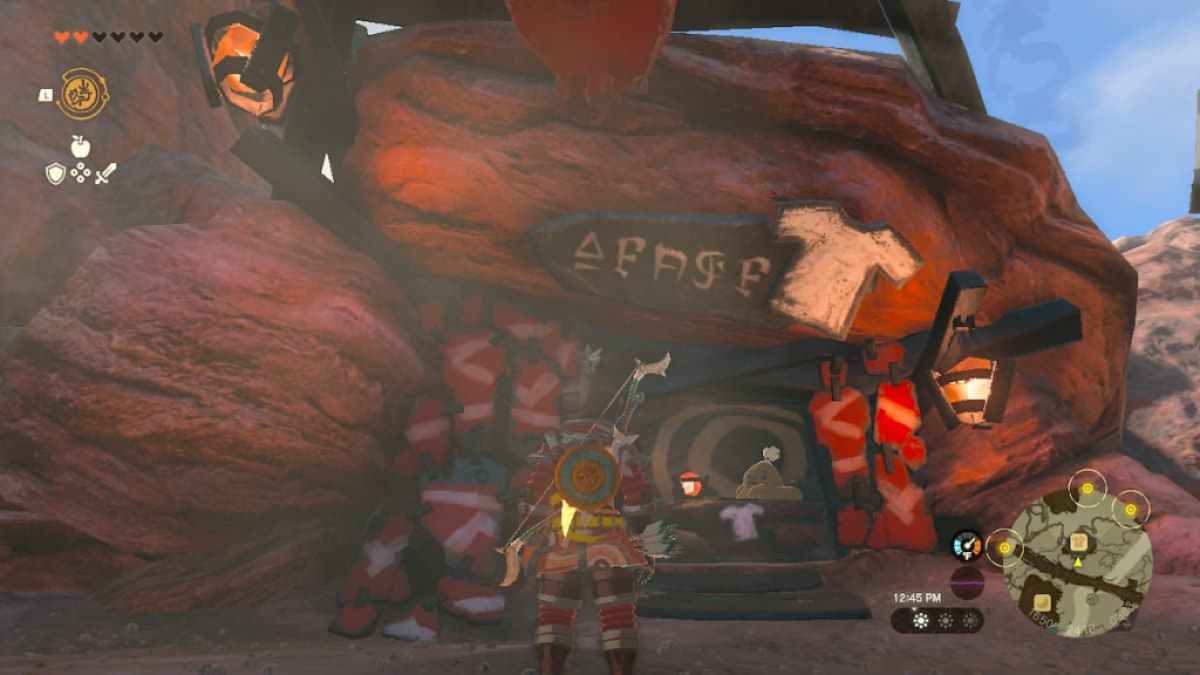 The sad news is that the heat proof armor, called the Flamebreaker Armor, is extremely expensive. The helmet alone is worth 1,400 rupees, with the Flamebreaker Boots costing 1,200, and the Flamebreaker Armor costing 700. This means that, in order for players to buy this armor, they will need to do some selling.
The good news is that Goron City and the surrounding area is a great place to find items that sell for good profit. Plenty of rare gems like Rubys and Diamonds can be found there. Personally, after about 15 minutes of searching with a rock hammer, I was able to buy enough gems to afford all three pieces of the armor (although I had to sell a bunch of monster parts as well).
After the armor is all bought and paid for, Link can travel into Death Mountain and other hot places without harm. Players should keep in mind, though, that this won't protect him from the hot sun by the Gerudo Desert. For protection against that, players will need to buy a different gear set.
Want more Tears of the Kingdom guides? Pro Game Guides has you covered with How to unlock Sahasra Slope Skyview Tower in Zelda Tears of the Kingdom (TOTK).