Image via Roblox My Hello Kitty Cafe
Joining Hello Kitty's free avatar item collection, alongside the previously available Hello Kitty Backpack, Gudetama Backpack, Kuromi Backpack, and Cinnamoroll Hat, is the adorable Pompompurin Hat, which perfectly encapsulates the laid-back attitude of the pooch it's based on. In order to earn this hat, My Hello Kitty Cafe players must complete a specific set of tasks before the item goes out of stock. Yep, you read that right, there's only a limited amount of hats available for players to unlock (5,000 of them to be exact), and when they run out, they're never coming back! For a brief rundown of the tasks that need to be completed to earn the Pompompurin hat, continue reading below.
How to unlock the Pompompurin Hat in My Hello Kitty Cafe
To earn this limited-UGC item, the following tasks must be completed:
Unlock Pompompurin
Purchase two specific Pompompurin outfits
Purchase the Pompompurin carousel
How to unlock Pompompurin in My Hello Kitty Cafe
Like any other My Hello Kitty Cafe character, Pompompurin can only be unlocked by pulling his card from a Gacha Machine—there is unfortunately no way to just purchase or hire Pompompurin as an employee. Gacha Machines can be used by inputting Gacha Tickets, and are completely based on luck as to what card you'll receive. Since Pompompurin is a 4-star character, he's pretty rare to unlock at only a 1% pull chance!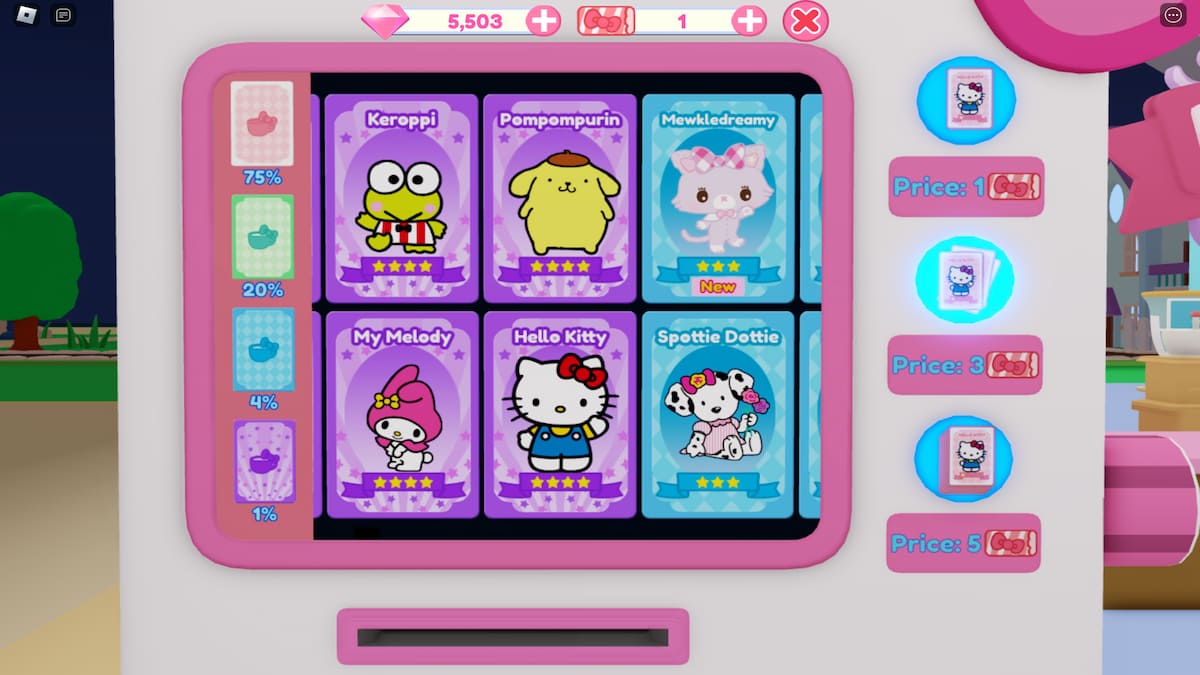 What outfits do I need to purchase for the free Pompompurin hat?
Luckily, the two outfits that need to be unlocked for the Pompompurin hat tasks can be found in the City Store's main entrance. Unluckily, each outfit costs a whopping 4,000 Diamonds, and that's after a 20% off sale!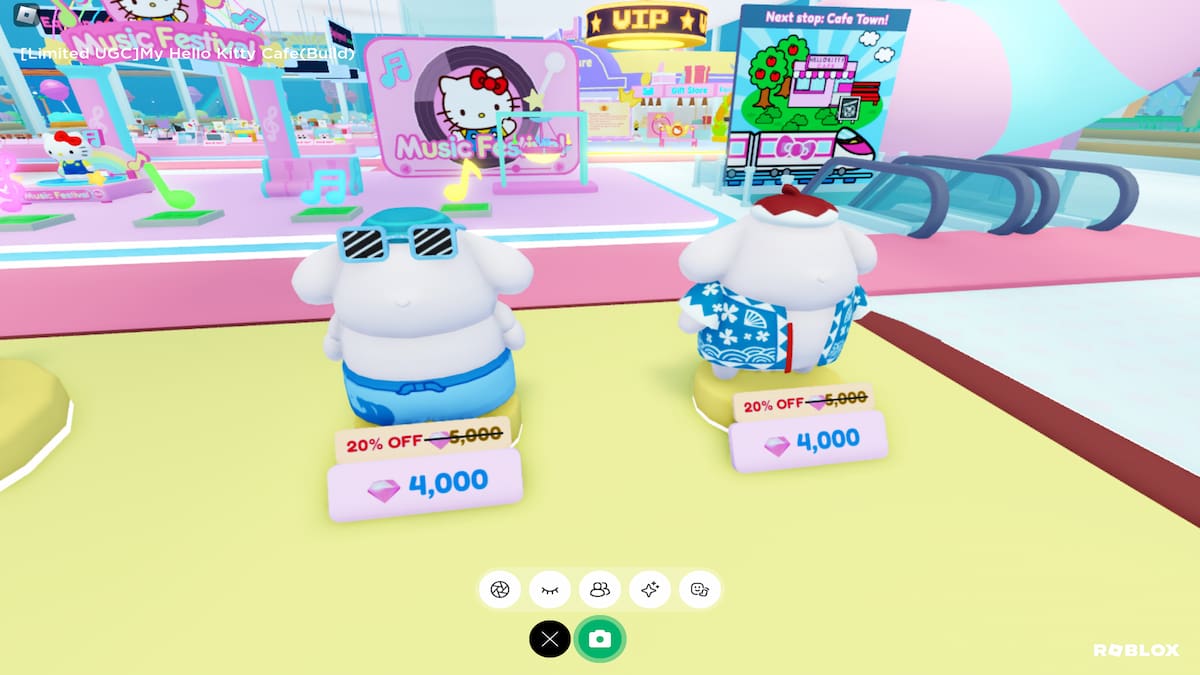 If you're short on Diamonds, don't worry, so am I, and so are most players! Because Diamonds are mainly earned through free spins and daily claims, most players don't have that many saved up; those who do probably bought them from the in-game store for a pretty penny.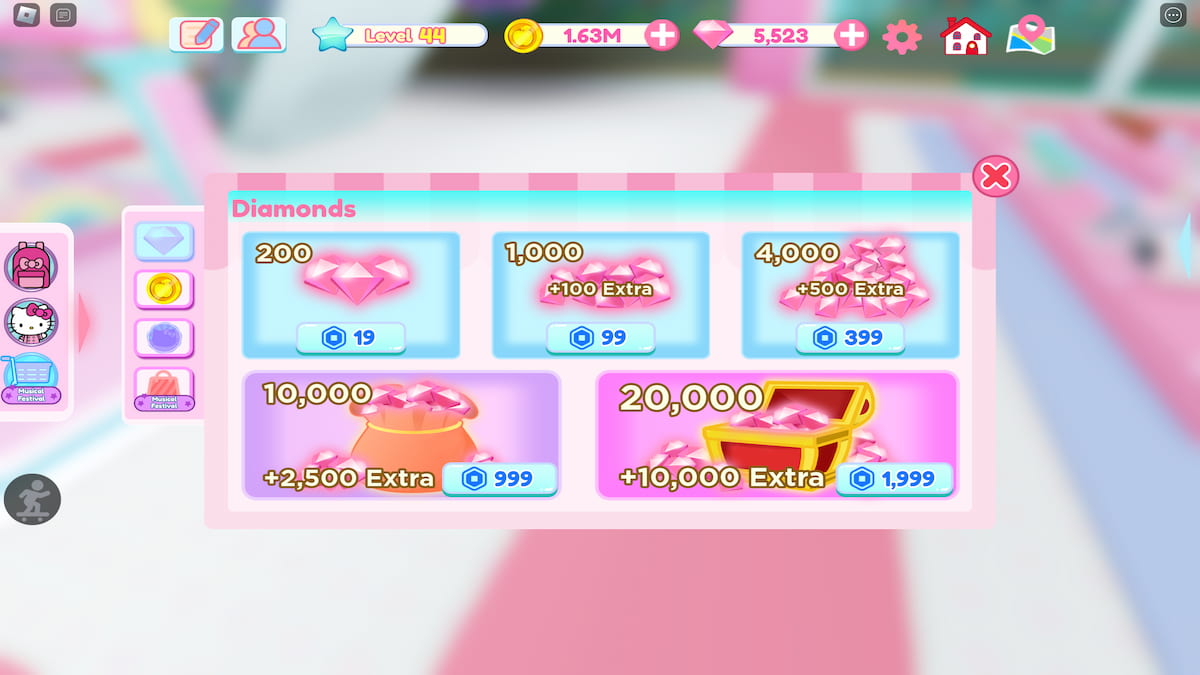 Related: Roblox My Hello Kitty Cafe Codes
What furniture do I need to purchase for the free Pompompurin hat?
Just like the Pompompurin outfits, the Pompompurin carousel that must be purchased for the UGC task is located at the front of the City Store. Unlike the outfits, however, you'll need more than just a few thousand Diamonds to purchase this furniture piece, you'll need five million Coins!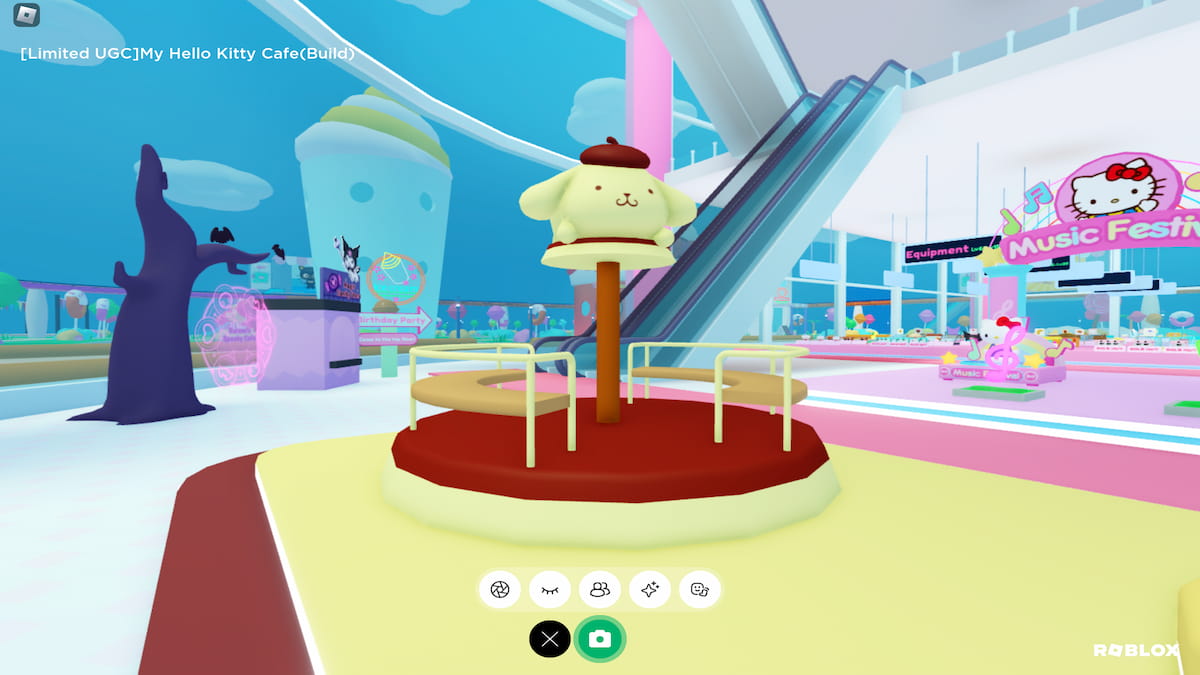 End
Once you've unlocked Pompompurin, his two outfits, and his carousel furniture piece, you'll unlock the Pompompurin Hat, assuming it's still in stock. At the time of this article's publication, there's still 2,000 hats available to unlock, so you still have some time!
Looking for more My Hello Kitty Cafe content? Check out some of our other guides on How to get the Mewkledreamy Birthday Code in My Hello Kitty Cafe – Roblox or Where is the Fire Station in Roblox My Hello Kitty Cafe? here on Steam Game Guides!