Image via Roblox High School 2
Going to Roblox High certainly beats going to real school! Rather than the focus being on education, you can concentrate on looking awesome. Now, if you've made a fabulously cool outfit and want to share, you can. So if you've created the ultimate look, or seen one you'd love to replicate, read on to find out how to outfit share in Roblox High School 2. 
How to use and share Roblox High School 2 outfit codes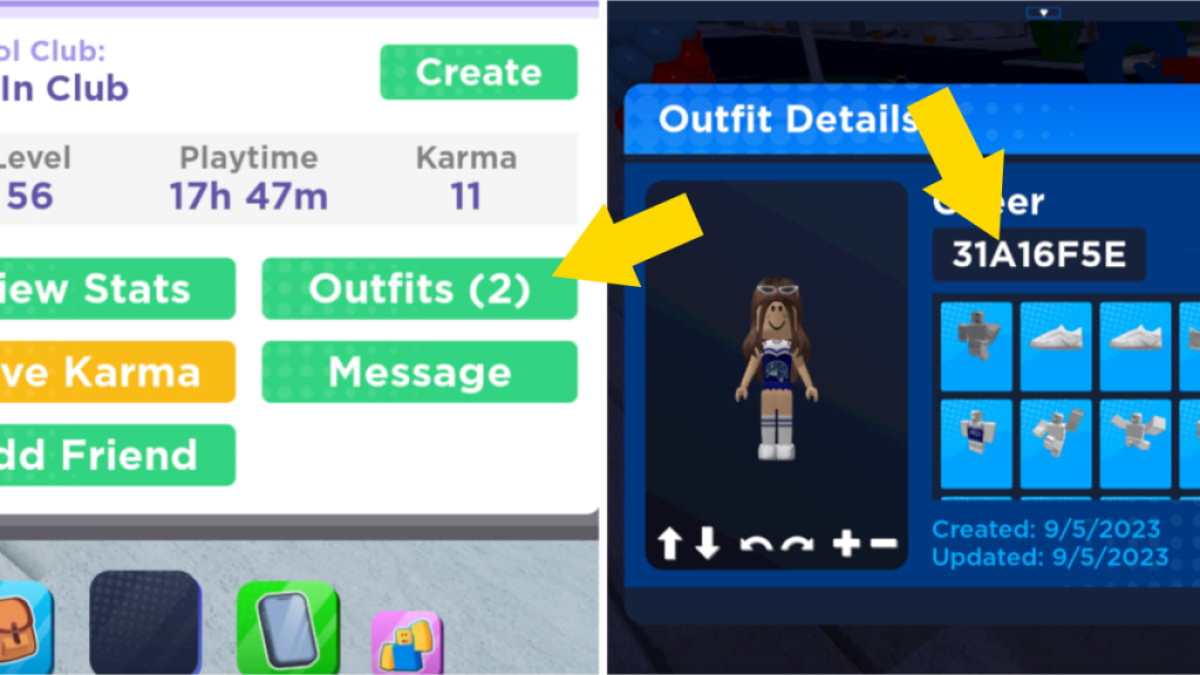 The first thing to note is that you have to have played RHS2 for more than 10 hours and be level 10 or higher before you are allowed to share outfits. Your account also needs to be at least 30 days old. If you meet these criteria, all you need to do is check the Share Outfit box when you save or update an outfit. This will give you a code to share, which you can either share directly or display on your Player Card (see above).
Related: Roblox High School 2 Codes (September 2023)
To use an Outfit Code shared by another player, do the following:
Select Avatar.
Go to Outfits.
Click Import Outfit Code.
Paste or type in the Outfit Code. 
Save the outfit by clicking OK.
Once you've saved the outfit you'll get a prompt to wear it immediately, or you can equip it any time from the same Outfits tab that you entered it to.
Finally, note that there will be an automatic warning if you try to save what is considered to be an inappropriate outfit. If you get this warning and don't delete the outfit immediately, you will face a permaban.
For more Roblox school experiences, why not also take a look at Roblox Robloxian High School or Roblox High School Life here at Steam Game Guides?