Screenshot by Pro Game Guides
Darkest Dungeon 2 is one of my favorite turn-based roguelike games, as it expands on its prequel and adds new features. One significant change is the introduction of the stagecoach. Instead of launching expeditions from the town's safety, you must form a party of four and load up into a stagecoach. They will ride this cart to a distant mountain. To survive, you must learn how to upgrade the stagecoach in Darkest Dungeon 2.
How to improve Stagecoach in Darkest Dungeon 2
How to upgrade Stagecoach in Altar of Hope in Darkest Dungeon 2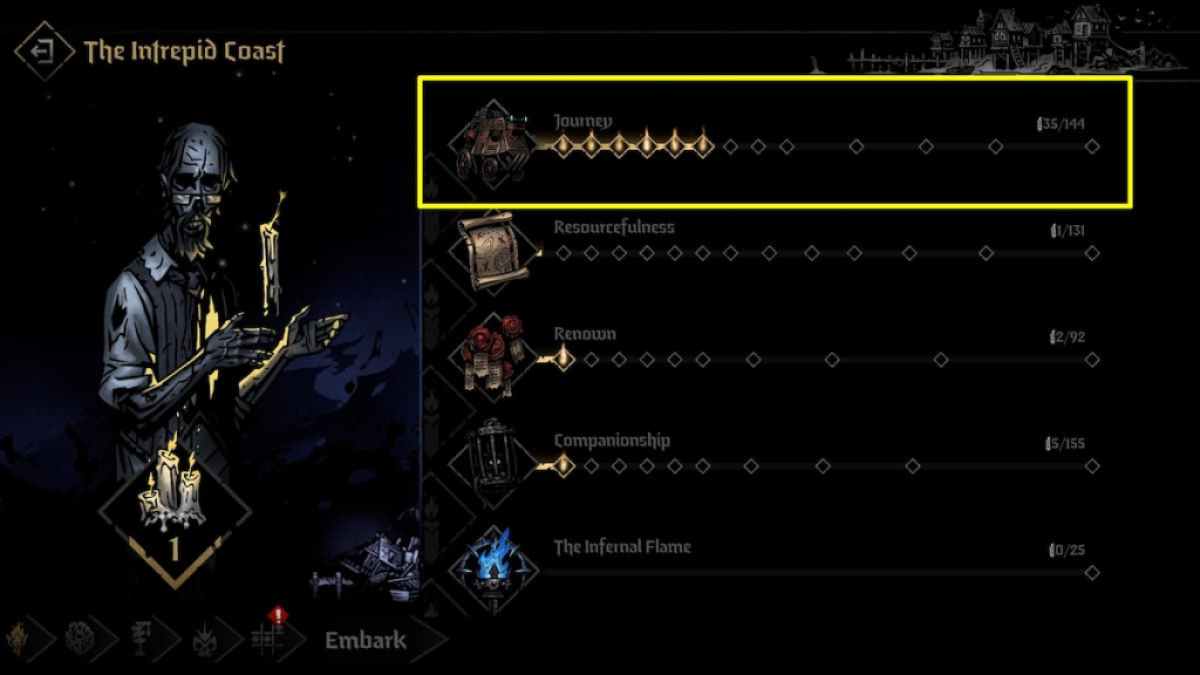 Altar of Hope is what the village was in the original Darkest Dungeon. It's the place where you invest hard-earned candles into upgrades. One of the most essential parts of the Altar is the stagecoach upgrade section. There are several ways to upgrade the stagecoach on the Altar of Hope. To do this, head to the Intrepid Coast section and invest the Hope candles on upgrades.
Journey
The Journey section allows you to invest Hope candles (skill points) in the wagon capacity and other bonuses. By investing in these upgrades, you'll get more slots for items, increased loot from debris, and an increased chance to find candles. To completely upgrade the stagecoach, you need 144 candles.
Renown
Renown unlocks stagecoach skins in Darkest Dungeon II. Investing in this section is a complete waste of resources as it doesn't affect the game. It's all for the show.
How to upgrade Stagecoach during the run in Darkest Dungeon 2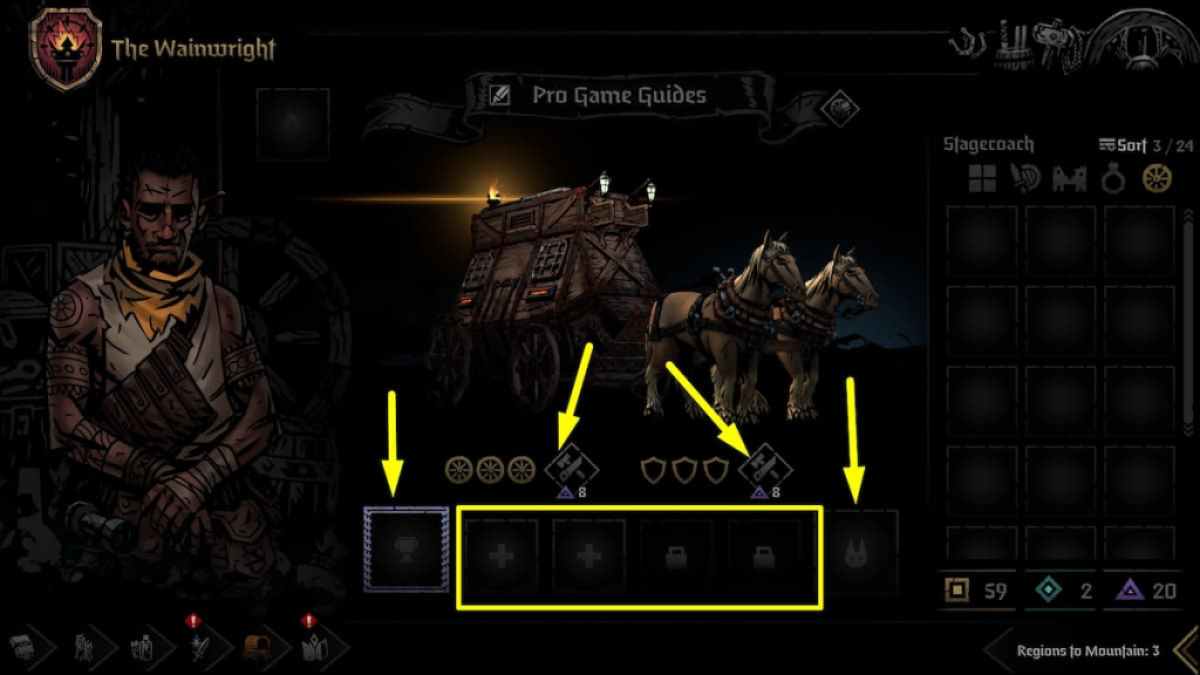 Related: How to upgrade your Characters in Darkest Dungeon 2
You can improve your cart by investing in stagecoach items. These upgrades come in a variety of ways. Some allow you to increase storage, while others aid you at specific encounters. These unique items are found or bought throughout your journey (or unlocked in the Altar of Hope). If you have one, add it to the cart from the Wainwright in the inn.
You'll notice the wheel and shield icons. While the coach is in perfect condition, you'll get bonuses for your heroes. But if it's damaged by rough routes (wheels) or hazardous routes (armor), you'll have to repair it at the inn. If it gets damaged on the map, you'll have to fix it while you fight enemies.
As you can see in the image above, you can equip the stagecoach with four items, one pet and a trophy (Lair boss head). There is plenty to experiment with, so you can find the right combination to help you survive the dark and desolate world of Darkest Dungeon 2.
For more information on Darkest Dungeon 2, check out Should you hit the rubble in the road in Darkest Dungeon 2 on Pro Game Guides.