Image via Roblox Untitled Boxing Game
If you want to rise through the ranks in Roblox Untitled Boxing Game, you're going to need to find the perfect fighting style for the way you play. If you haven't found it yet, perhaps the latest style to land in the game, the highly anticipated Kimura Syle, is the one you've been waiting for. So, is Kimura Style worth it in Untitled Boxing Game? Read on to find out.  
How to get and use Kimura Style in Untitled Boxing Game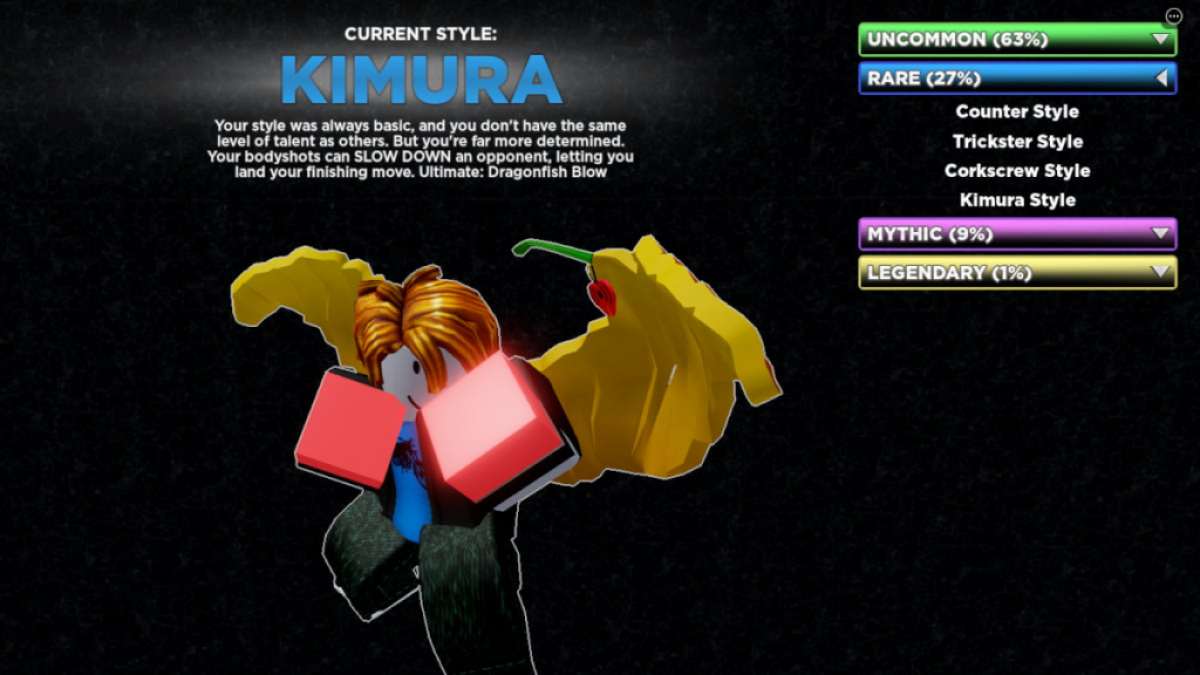 Kimura Style is a Rare boxing style that you get in the usual way (click FIGHT STYLES on the left of the screens, then use the SPIN button to change your current style using the gacha system). There is a 27 percent chance of getting a Rare style each spin, and there are four Rare styles, so for each spin, you have just under a seven percent chance to get Kimura Style. Check out our Untitled Boxing Game codes page to get more spins.
Related: Untitled Boxing Game Tier List
According to the in-game description, The Kimura Style is described as basic yet determined. In practice, what this means is that you don't feel particularly fast or powerful. Connecting with your basic M1 body shot applies a debuff to your opponent, which slows down their abilities and attacks. This is great as it throws them off guard, spoiling their timing, and stops them from getting out of range and breaking their guard, making it easier to land your ultimate attack, Dragonfish Blow. The M2 isn't much to write home about.
Overall, the Kimura Style is great for frustrating fast opponents who rely on getting out of range but overall isn't particularly special. But I found it fun to experiment with and it makes a nice change if you're looking to change things up with a relatively easy-to-spin new style.
For more information about Untitled Boxing Game here at Steam Game Guides, check out our Untitled Boxing Game Trello Link & Discord – Roblox. Alternatively, take a look at Roblox Boxing Beta.