"The biggest failure in the Premier League right now is Leeds Rhinos. They've just been knocked out of the play-offs. Your best player is playing for Castleford, and your best young player left because you wouldn't pay him enough money. It's strange. The club is at the moment when it doesn't make any sense." "
Last updated: 09/13/23 at 8:05 pm
Sky Sports Rugby League Analyst John Wilkin has described Leeds Rhinos as the "biggest failures" of the 2023 Premier League season, adding that they are a "strange club at the moment".
The Rhinos, who last won the title in 2017 but were runners-up last season, are eighth in the Premier League table with two games remaining this season, but are virtually certain to miss out on the top six and the play-offs.
talking on Sky Sports News Rugby League Judgment On Wednesday's show, Wilkin was highly critical of Leeds.
"The biggest failure in the Premier League for me right now is Leeds Rhinos, for a number of reasons," he said.
"Brian McDermott was sacked and sacked as coach after a period in which Leeds enjoyed incredible success. The culture was described as toxic and in need of change.
"My question is: Where is their culture now? Because they have just been knocked out of the play-offs. They were beaten by Wigan, 50-0, in front of very disappointed fans.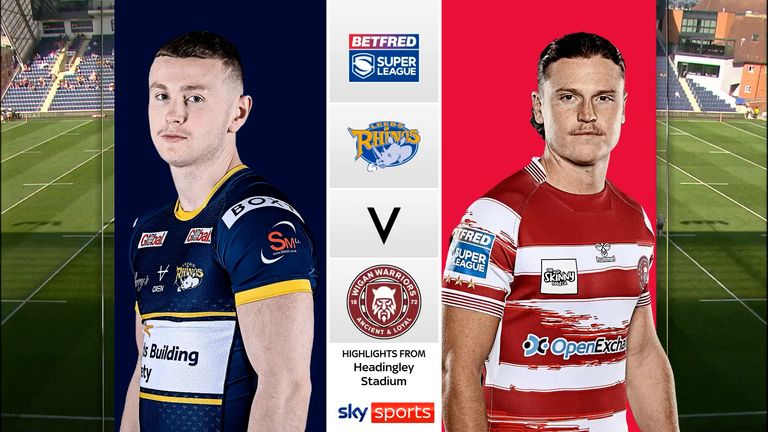 Highlights of the Premier League match between Leeds Rhinos and Wigan Warriors.
"I think the recruiting process has been a mess over the last four or five seasons.
"And if you were talking about a toxic culture when Brian McDermott was in charge, how do you describe it now?
"Your best player is playing for Castleford (Blake Austin, on loan), and your best young player (Sam Walters) left because you wouldn't pay him enough money.
"It seems strange to me. A strange club at the moment, which makes no sense at all."
Regarding the best performing clubs this season so far, Wilkin added:
"On the flyers for the season: Hull KR, Salford could sneak into the play-offs too, Lee is the story of the season without a doubt.
"Then the others are St Helens, Wigan and the Catalans, who have all been exceptional all year.
"It's been an incredible year."
The Bench Podcast: Hurrell on Saints, Tonga and guilty food pleasures
In the latest episode of The Bench podcast, St Helens Centre, Conrad Horrell, is joined by Jenna Brooks and John Wilkin.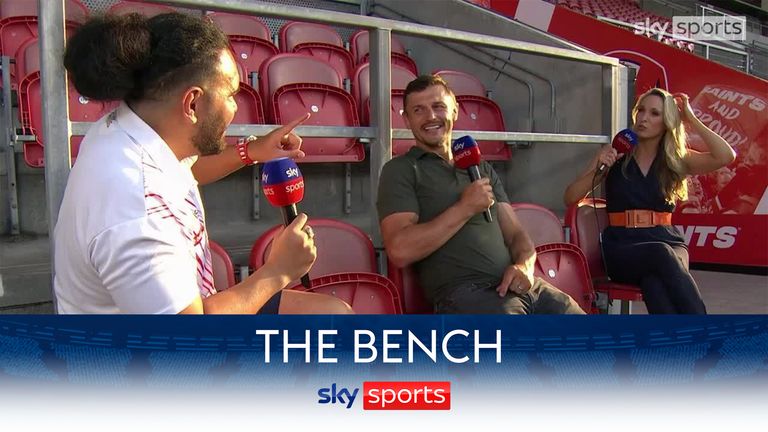 St Helens Centre, Conrad Horrell, joins Gina Brooks and Wilkin to discuss everything from his family life at home in Tonga to his guilty food pleasures.
Hurrell discusses everything from his time in the Premier League, his family life at home in Tonga, as well as his guilty food pleasures.
There's also a beautiful, epic version of "On the Bench, Off the Bench" that can't be missed!