With the Season 3 update, a new safe was added to one of the trains that run Call of Duty: Warzone DMZ's Al Mazrah map. For the One Shot One Kill Redacted faction mission, your objective is to locate the safe and extract a document from inside. Later on, you have to use this item to trade for a weapon in Ashika Island via the Barter feature.
One Shot, One Kill Mission DMZ
Drill the safe on the train.
Take and extract the Train Manifest from the safe.
Use the Train Manifest to trade for the MCPR-300 at a Buy Station in Ashika Island.
How to drill the safe on the train in DMZ
The safe you're looking for can be found on the last coach of the cargo train that runs in a clockwise manner around Al Mazrah. This train can be spotted in the eastern part of the map if you open your tac map right after spawning in. The safe sometimes also contains the Weapon Case, and if so, you'll have to be extra careful about the enemy operators while drilling it.
Simply interact with the safe to start the drilling process that does take quite some time and alerts other players on the map. You have to stay in the last two open coaches of the train for the drilling to proceed. Meanwhile, waves of helicopters with armored AI soldiers will take shots at you from the air from which you'll have to defend yourselves.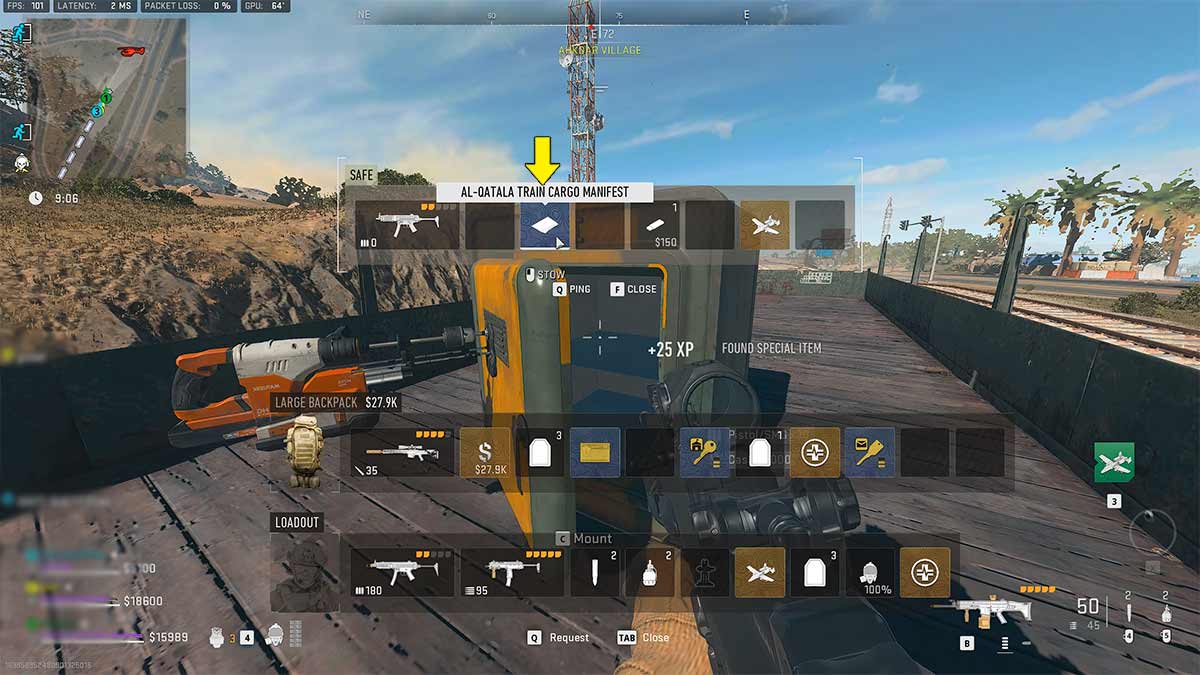 The coaches you're supposed to be in have minimal cover to work with, which makes this process a bit challenging. Also, you may have to restart the drill midway through the process by interacting with the safe again. Once the safe is cracked, make sure to pick up Al-Qatala Train Cargo Manifest and extract from the map with it.
Related: Fair Fight DMZ Mission Guide
Where to use Train Manifest to trade for the MCPR-300 in Ashika Island
For the final step in the One Shot One Kill mission, you have to deploy to Ashika Island with the Al-Qatala Train Cargo Manifest you acquired from the train safe previously. Head to the nearest Buy Station on the map, and open the Barter menu. At the bottom of the items list, you'll find the MCPR-300 Sniper Rifle available for trade with Train Manifest. This is a good long-range weapon that can down enemy operators in one headshot thanks to its explosive round ammunition attachment.
Stay tuned to Pro Game Guides for more Call of Duty: Modern Warfare 2 and Warzone 2 content. In the meantime, head over to our Gear Up DMZ Mission Guide article.