Wakefield went down fighting at the Leigh Sports Village as Gareth O'Brien's dramatic golden point goal signaled a heartbreaking end to their 24-year stay in the Premier League.
Luke Gill's kick 19 seconds from normal time forced an extra period and gave the visitors hope of extending their survival mission into the final week of the season.
But after Gale and Max Jowett both squandered chances for Wakefield, O'Brien rallied to seal a 20-19 win which was also enough to confirm Lee's place in the play-offs in their first season back in the top flight.
It was a stunning way to end the game for Mark Applegarth's side, who gave themselves hope after two second-half tries from Lee Kershaw brought them back on level terms.
But ultimately, despite the impressive resistance in the second part of the season, their 14 successive losses at the start of the campaign proved too much to bear and Wakefield must now face Championship life next season.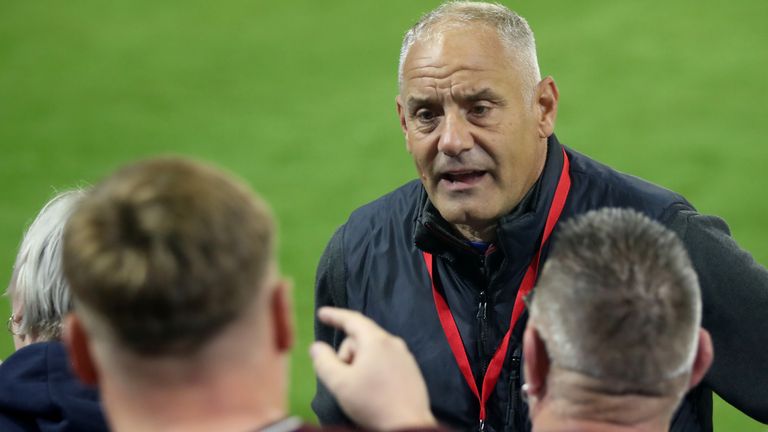 Hopes of increasing the pressure on rivals Castleford heading into the final week looked slim when Tom Briscoe raced into the corner with just four minutes on the clock, the first of O'Brien's two successful conversions to extend Lee's lead.
But Adrian Lahm's side still looked a little sluggish, and five minutes later Liam Hood intercepted a sloppy pass from Tom Amon to Kai O'Donnell who fired a 40-metre shot onto the ground under the post, leaving Mason Leno with the simplest chance to put his side away. level.
Josh Charnley fired the ball into the corner as Lee quickly restored their lead and Wakefield looked down and out three minutes into the second half when Jack Hughes stormed in to extend Lee's lead to 16-6.
But two errors from the home side gave Wakefield an unlikely lifeline. First off, a Ben Nakobwaye fumble allowed Kershaw to go 60 meters up and pull one back, then Josh Griffin curled O'Brien's kick down the middle and from the next play, a series of clear passes sent Kershaw diving into the corner.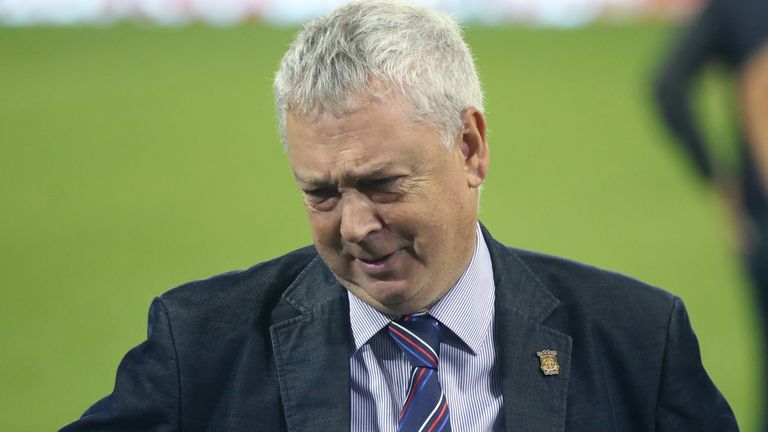 An exchange of penalties kept the score level, before O'Brien's goal four minutes from time appeared to have given the hosts victory.
Instead, Wakefield had one last chance and a long-range kick from Gill with less than half a minute to go forced the extra period and gave them hope of going into next week's home game against Hull KR with the season still alive.
Both Gill and Lachlan Lahm wasted overly ambitious efforts in a hectic first half of stoppage time, but the best chance came from Jewett, whose shot was saved from 20 metres.
Instead, the play went to the other end and after gaining good yardage, Lee passed the ball back to O'Brien who was unlikely to miss the chance to extend his side's season.
Warrington Wolves 6-18 St Helens
St Helens continued their bid for the 2023 League Leaders Shield with a hard-fought 18-6 win over Warrington Wolves at the Halliwell Jones Stadium.
Saints have made it seven wins in a row, recording their third win over Wolves this season, setting up a final day showdown with Wigan and Catalans Dragons to see who will finish in the top two and secure a place in the home semi-finals. .
Mark Percival took a personal tally of 10 points with a try and three goals with Curtis Sironen and Moussa Mbe also for the champions.
Daryl Clarke, in his final home appearance for Wolves, claimed a try for his side against his new employers in 2024, which Stefan Ratchford converted.
Clarke captained the Wolves in their farewell home appearance while there was a home debut for halfback Leon Hayes in the absence of starting fullback George Williams. Matty Russell, Connor Wrench and Joe Philbin also came into the side.
St Helens made just one change from the side that defeated Leigh as they welcomed Sironen back into the group after injury in place of George Delaney.
St Helens dominated the first 40 minutes and Wolves could have been relieved to trail 12-0 at half-time.
After dominating the opening exchanges, the Saints were finally able to gain control of the ball and possession after 12 minutes when Jonny Lomax crossed for Sironen from close range and Percival scored.
The champions continued to apply all the pressure and it was no surprise that they extended their lead, with Percival successfully scoring his side's second try which he converted again.
Wolves finally applied some pressure on the Saints line deep into the half but when they did create a chance, Jack Welsby made a brilliant tackle to save Matty Russell when he bundled the Wolves winger into touch.
The start of the second half continued in the same vein with St Helens looking the more dangerous side after the start of the second half but Wolves held on to some stubborn defensive efforts.
When Wolves threatened Saints they came up with more brilliant heroics in saving tries to deny Danny Walker and Matty Ashton.
Saints' dam finally broke after 56 minutes when Clarke managed to sneak in from a dummy half near the line and Ratchford converted the lead to six points at 12-6.
This led to Warrington's best spell of the game as they applied plenty of pressure but were unable to add to their tally even when the visitors were forced to play the final three minutes with one man after John Bennison was sent to the foul basket for a tackle.
In the final seconds of the match, Mybe was down when the horn sounded and Percival converted to complete the victory.
Wigan Warriors 48-6 Castleford Tigers
Abbas Miski scored five of Wigan's 10 tries to move one step closer to winning the league-leading Shield with a convincing 48-6 win over Castleford.
The game wasn't really a contest and would have been by a wider margin had the Warriors scored the majority of their goals.
Wigan led 22-6 at half-time, with Miske and Jake Wardell scoring four tries, while Harry Smith managed just one conversion from five tries.
Two quick tries early in the second half from Sam Powell and Kai Pearce-Ball put Wigan into a 26-point lead and they didn't end there.
Jay Field got on the scoresheet while Castleford were down to 12 men with Blake Austin in the bin, while Bevan French finally got the try his performance deserved after being fielded by a few others.
Jack Broadbent almost gave the Tigers a great start when he broke down the right flank after a missed tackle from Wardle, but Field was on hand to prevent him from scoring.
Wigan made Castleford pay with two tries in four minutes, both scored by Miske. The first saw Smith, French and Toby King combine to send the Lebanese international into the corner. Smith converted for a 6-0 lead.
Miske scored his second goal in Wigan's next attack as French tormented the Tigers' defense before sending a corner kick for the winger to collect and score for a 10-0 lead.
Junior Nsimba's powerful strike on Sam Hall set the ball free and Wigan launched another attack. They made no mistake in extending their lead when they went left and a cut from Field appeared to have put Liam Marshall into the corner. He was heading to the sideline and threw a beautiful pass inside for Wardell to collide with. Smith was off target but Wigan led 14-0.
The Tigers gave themselves a fighting chance as they capitalized on a Wigan mistake with a brilliant move that saw Jason Carikari overtake in the corner. Austin converted and they trailed by just eight.
Castleford's confidence soared from that try and he had the Warriors working hard in defense without creating much, although a small through kick looked to open up the space for the Warriors but Patrick Magoo was on hand to get his body on the line and come into his own net. Save the team.
Wigan ignored a period of dribbling with the ball and crossed for their fourth attempt of the half as Miske completed a first-half hat-trick after another flowing passing move.
Meski ended the half with his fourth attempt in a similar manner to his first and third attempts.
Ryan Hampshire was brought into the game at the start of the second half in place of Smith and his first task was to convert the goal after Powell collided under the posts following a brilliant break and offload from Magoo.
It was all too easy for Wigan as they crossed for their seventh attempt as the French caused further chaos before sending Piers Paul through to score.
The Tigers had a few sets in the Wigan half without creating much before they appeared to lose their heads. First, they were awarded a penalty for dissent before Austin was sent to the bin for a dangerous challenge.
The Warriors counted that extra man as Field showed off some silky moves to get across. Hampshire converted to take a 38-6 lead.
It could have been much worse for the Tigers as Field dropped the ball over the line, while Nsimba, Miske and Magu all came close to adding to the scoreline.
The Frenchman capped off a good performance with an attempt from a long distance, as he ran in reverse from the halfway line to land under the goalposts, before Mesqui finished as he started with a simple effort in the corner, raising his tally for the season to 27 and taking the lead with the top scorer's attempt.