The rise of the specialist set-piece coach has been a key development in the game as football continues to search for an edge. But what do they actually do and who are the latest innovators? A conversation with Andy Parslow sheds some light.
Parslow has worked as a restarts coach at Wimbledon and a specialist set-piece coach at Swansea, improving the records of both teams. Initially, he experienced what he delicately refers to as some "cautious intrigue" among the players, but that has changed.

Saturday 16th September 7:30pm


Kick off 7:45pm

Football has changed. A more sophisticated attitude to set pieces has emerged. "I remember speaking to someone about man-to-man marking and they told me that they liked it because if there is a goal then you know who to blame," Parslow tells Sky Sports.
"If you are starting off your set-piece process by thinking about who you are going to blame when it goes wrong, I think you are already onto a bit of a loser there. There is more thought going into it now which is why clubs are hiring full-time staff to deal with it."
At the top end of the game, every point can be worth millions, every goal too. The investment in a specialist set-piece coach can reap huge rewards. "It is a significant return that you can get on a relatively small investment, in my opinion," says Parslow.
"It is not an untapped market but it is an underappreciated and slightly misunderstood market at the minute." In football, as in life, there are those who fear change. Jurgen Klopp's introduction of a throw-in coach sparked guffaws from sections of the media.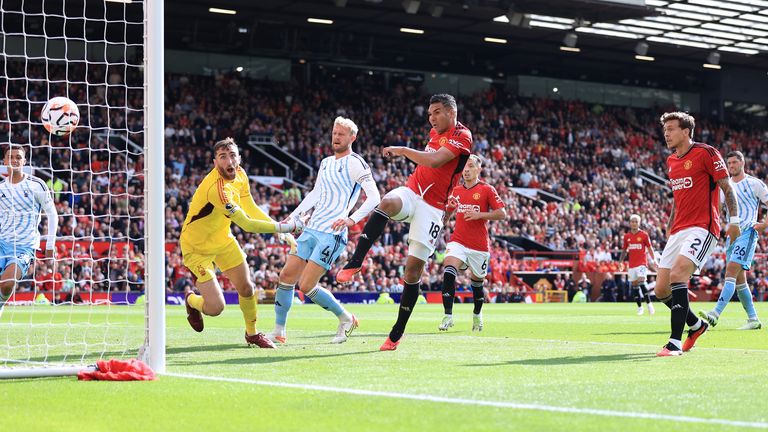 Parslow regards these marginal gains as just part of the game, part of the process of helping teams to improve their chance of success.
"You are not there to be a star," insists Parslow. "You are there to help the team. It is not a glamorous role, just a function to help a team win a game of football." He is not interested in innovation for the sake of it. "There is a danger in overcomplicating it," he says.
"The corner spot never moves and the goal never moves. So, while there is not a limit to what you can do, there is probably a limit to what you need to do." The aim remains to stop goals at one end and score them at the other. His mantra for set pieces is simple.
"Be good at scoring bad goals."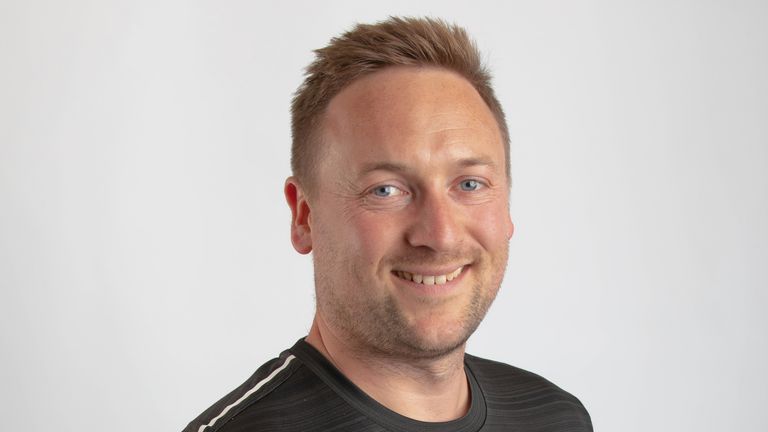 But how does a team do that? The quality of the delivery is important but largely out of the control of the coach. Much of Parslow's focus is on what happens next. "What you need to work on as a coach is to think about where the ball could go next," he says.
"If the cross is overhit, do we have someone there just in case? If it hits the first man and is headed out, do we have someone there to attack the ball quickly to keep the attack alive? We can take advantage of the chaos before the defence is organised properly.
"How many different zones are we covering in the box? How many second-contact areas are we covering to increase our probability of creating a chance? If you are just relying on the perfect routine, you will really limit your opportunities to score."
Dynamic movement inside the penalty box is vital.
"You have to load the odds in your favour. If I am a defender and my man runs from A to B, I have one decision to make. If he starts at the back, runs two yards, checks, runs again and changes direction before going behind, suddenly I have five or six things to think about.
"Bear in mind, the ball is coming into the box and I need to know where that is going too. All of a sudden, you have increased the number of decisions, increased the probability that one of those decisions is wrong, and increased the probability of a chance."
These changes might appear minor but "when you compound them, the gains can be a lot" – just look at Wimbledon and Swansea.
In the 2021/22 season in League One, Wimbledon scored 18 goals from set pieces, an 83 per cent increase on the previous season. "After that, I could probably have told them to do cartwheels in the box and they would have done it. They were all in." Last season at Swansea, there was a six-fold increase in set-piece goals.
Currently working as a consultant to clubs across the Football League and beyond, Parslow is keen to return to a full-time role. "It is a bit like going to the gym, 15 minutes a day will see better returns than going one day for eight hours and never going again."
In the meantime, he takes us through some of his favourite set-piece innovations of the season so far and busts some myths as he answers five common questions about corner routines.
INNOVATIONS OF THE SEASON SO FAR
"One innovation I have enjoyed is teams having all 10 outfield players up for the corner, nobody back on the halfway line. A number of Premier League clubs are doing it, some in the Championship and I also saw Burton Albion do it in League One.
"This puts pressure on the defending team because while they want to deal with the ball into the box, there are now more short options around and once the ball is cleared there is more chance of it coming back in because the edge of the box is ring-fenced."
Regarding the delivery itself, causing defensive confusion helps. "One I like, something Brentford have done well, and Tottenham did it last season, is lining up in a really ambiguous starting position so you cannot read what the routine is going to be," says Parslow.
"Just before the delivery into the box, the players run into their positions and it is a lot harder for the markers to pick those runs up. I would imagine there is a lot more panic among the defenders, it heightens the stress. I like that innovation."
Casemiro's goal against Nottingham Forest stands out for Parslow. Bruno Fernandes played a square pass before moving to receive the return ball. "When play switches, all eyes follow the ball. Fernandes becomes the player they are least worried about," he explains.
"The ball has transferred to the other side, that is the game now so he can move in unmarked. Also, Casemiro's starting position is offside so he is already ahead of the defensive line. When the ball comes in, he is now onside for an easy finish.
Watch Alexander Isak's goal for Newcastle against Aston Villa from a set piece

"Alexander Isak's goal for Newcastle against Aston Villa was the same principle. They switch the angle of the free-kick, clip the ball up to Dan Burn and it is a tap in for Isak arriving from an offside position. I like changing the angle because it is just a new problem.
"Teams prepare for that moment when the ball is set down. They have trained for it. Moving the point of attack changes the mindset, it just puts more questions in the mind. 'What do I do now?' You cannot do it every time but it is about keeping that unpredictability."
QUESTIONS ABOUT CORNERS EXPLAINED
Why do corners not beat the first defender?
A familiar frustration for fans is the sight of a cross failing to beat the defender at the near post. "I know it annoys people," says Parslow. "But humans are not perfect, humans make mistakes. The delivery is not always going to be spot on. It is football. It happens."
The reason that corner takers whip the ball towards that near post at pace is because with risk comes reward. "Naturally, it is because the team are trying to attack the near post. Generally, at the near post, if you win the first contact it is hard to defend," adds Parslow.
"When I speak about defending with my markers, I always prioritise not allowing the opponent to get in front. If they get away from them behind, the ball still has to travel over their head and there is time to adjust. Once you are beaten in front, you are done.
"There is a much higher chance of a goal, which is why teams target it. But because that zone is so vulnerable, teams heavily prioritise protecting that zone. It is not an easy skill to get the delivery right in there but if you try eight times it might work on the ninth."
Why have small players mark tall players?
West Ham's opening goal in their win over Chelsea in August, brought this debate to the fore again. "Conor Gallagher was marking Nayef Aguerd and he scored from James Ward-Prowse's corner. I am sure there were questions why Gallagher was marking him.
Nayef Aguerd rose above Conor Gallagher to head in for West Ham against Chelsea

"But he is not expected to win the header. He is expected to disrupt the momentum just enough so that the zones can come and win the header. In my view, for that goal, the zones had to do more to attack the ball. So there are these misconceptions around it.
"People ask why someone small is marking someone big when you have other big players in the team. It is because the big players are in their zones. If you have five players marking zonally, they are there to win the first contact. The markers are there to disrupt."
Why not aim for the tallest player?
The obvious follow-up question is to ask why teams do not always aim for their tallest attacker. "Height is no guarantee of quality at attacking the ball. Some really tall guys are not the best at heading and players who are not the biggest who can really attack it."
The element of surprise is also important. "Bear in mind that going for the biggest guy is probably the most obvious route so it is probably the route that the opposition are most prepared for. I prefer to look at where we have got the biggest advantage."
Sometimes, a player's scoring record is not the most effective measure of their effectiveness from corners. "Last season, Millwall did brilliantly with Jake Cooper who is about 6'5″ and he wins a significant amount of first contacts from corners," says Parslow.

Sunday 17th September 11:30am


Kick off 12:00pm

"How they did it was that they would hang the ball high around the penalty spot and he would get that first contact but that was not where they were looking to score from. They had some very hungry strikers who knew that was their moment to devour the seconds.
"They scored so many goals just from those scrappy bits afterwards. That was the plan. They were aiming for the biggest man but not to score, to attract more people, create more chaos and then score more goals from the result of it. Some teams do this really well."
Why choose to take short corners?
"Firstly, it is about what you have got in your team to attack corners. You might not have the biggest team so your strength might not be putting the ball in the box and it could be the opponent's strength if they have a team of giants so it would not make much sense.
"So, you might do it to guard against your own weakness and you also might do it if there is a structural weakness in the opposition's setup and taking a short corner could open up a better opportunity for you than just simply putting the ball into the box."
Even the threat of the short corner can be useful if it creates uncertainty among the opposition. "Brentford do this well. They always have two takers, usually Mathias Jensen and Bryan Mbeumo, and then a third player nearby or on the near edge of the box.
"Sometimes they still put the ball into the box but what this is doing is posing more questions. Do you engage? How far do you go because you know cannot get all the way there? You might try to nick a few more yards. That then creates more space in the box."
Why not leave players up for corners?
If the short corner can lead to groans, another familiar complaint from fans is why their team brings back every player to defend a corner rather than leave attackers up the field to provide a counter-attacking threat. There is a logic to it, Parslow explains.
"A general principle of football is that when you are attacking you want to create space, when you are defending you want to restrict space. A good way to restrict space is with bodies. The more bodies inside the 18-yard box, the less space for attackers to run into."
There are caveats. "The difficulty is that it can create traffic and make it harder for defenders to attack the ball." And, as ever, the reason why different teams have different approaches to defending corners will usually depend on the make-up of their team.
"It poses a question because generally if you leave one up, teams will leave two back. But, again, it comes down to what you have in the squad. There are players who just cannot help the team defensively and it might be better to leave them on the halfway line."