Tyson Fury has condemned Oleksandr Usyk's performance against Daniel Dubois.
Fury, the WBC heavyweight champion, believes Usyk should have lost his defence of the WBA, IBF and WBO heavyweight belts to Britain's Dubois when they boxed last month.
Dubois felled Usyk with a shot that was ruled a low blow and Usyk was given time to recover from the foul.
"I thought he lost [to Dubois] and he quit so he's a little, quitting [coward]," Fury said.
"And once you quit once you'lll always quit, just like we saw with Dubois. He quit too, so that was two quitters fighting each other."
Usyk continued after the break to eventually drop Dubois in round eight and stop him in the ninth. The Ukrainian landed a lead right that sent Dubois down to the canvas for a second time and on that second occasion Dubois did not beat the referee's count.
"It's tough to say somebody's quit but Usyk quit with a body shot and rattled around the floor like a little [coward] for five minutes and the other one quit with a jab. But the truth is the truth and that's it," Fury said.
He was surprised to see Usyk on the canvas in the manner that he went down. "I thought he was a warrior, I thought he was a true little fighting man. But he's clearly not, he's just a little wussy," Fury said.
"I've been hit full-on, right [below the belt] with the hardest punches you've ever seen, I didn't roll around like that.
Russ Anber lays out the rules around boxing's low-blow laws and explains why Daniel Dubois' controversial shot on Oleksandr Usyk was illegal.

"It is what it is, you're a fighting man or you're not and if you quit once, you will always quit again. My father told me that when I was a child. If you spew it once you'll always spew it and that's the facts of the matter. End of."
Fury's negotiations to make an undisputed championship fight with Usyk publicly collapsed earlier this year. He did not however rule out revisiting the contest but insisted it would have to be on his terms.
"If Usyk is a good little boy, he might be an option but if he isn't, he will just be another foreign middleweight that stays out in the cold," Fury declared.
Speaking on Toe2Toe, Scott Welch discusses Tyson Fury's fight against Francis Ngannou and his future after that bout.

"I will beat him, and I won't even look for a body shot either. I will knock him out with a chin shot if that fight ever happens. If he is a good little boy and takes a small percentage of the superstar's money then he will get a fight.
"If he wants big bucks," he continued. "If he wants a seat at the king's table then you've got to play ball with the master."
Otherwise, Fury threatened: "He can go and fight someone else for [hardly anything] again like he did against Dubois. If he fights [Filip] Hrgovic, he will get [hardly anything] also and if he fights Zhang he will get even less."
Fury's next contest won't even be against a boxer. In his next fight he will take on former UFC champion Francis Ngannou in a boxing contest on October 28.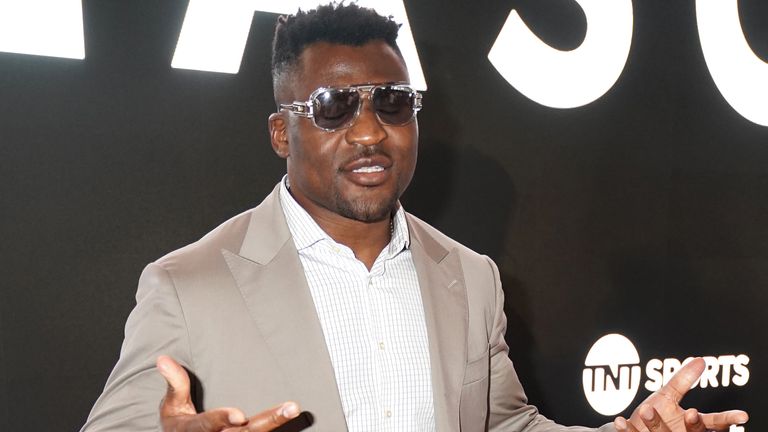 "This is not about Usyk or any other boxers. It's about me and him doing combat and there is no more to it. All these boxers, they had their chances over the last nine months to do a deal with me, they didn't so we've moved on and took a real man who is willing to challenge himself," Fury said.
It hints at his own frustration with the heavyweight division in 2023.
"Facts are facts: [Anthony] Joshua bottled it, Usyk bottled it and Andy Ruiz asked for $20m, so he bottled it too. And here's another one – [Deontay] Wilder was asked to fight Ruiz in a final eliminator in February [for Fury's WBC title]. Both said no so they bottled it too!
"I took a real man on who was willing to step up to the challenge," he added. "If they've got something to say about it, I'm standing here.
"It has taken a guy from MMA to come and challenge me, step up to the plate and give me a challenge when no other actual so-called boxer will step up to it. Full credit to Ngannou."