Fall Guys took the market by storm when it was released in 2020. Following its free-to-play transition in June 2022, it attempted to recapture and expand its player base, which it sure did. To keep the game fresh for veteran and new players, the developers continuously push out content updates to the game. Here's when the next season for Fall Guys arrives and what's coming with it.
Everything about Fall Guys Season 4 Creative Construction
Fall Guys new season start date
Fall Guys Season 4 Creative Construction arrives on May 10, 2023, with many new additions and changes to the game. You can now play Fall Guys for free on multiple platforms, including Nintendo Switch, Xbox Series X|S, PS5, PS4, and Microsoft Windows on the Epic Games Store.
When does Fall Guys Season 4 Sunken Secrets end
There is no official end date for Fall Guys season 4 Creative Construction, but seasons in Fall Guys typically last between two and four months. However, season 3 lasted for roughly seven months, making it longer than normal.
Fall Guys Season 4 new rounds and obstacles
We don't know what rounds and obstacles will be added in Fall Guys' Season 4. We do know that 50 courses will be added throughout the season, with 25 available at launch. I can't wait to dive into the new additions and hopefully claim a Crown.
Fall Guys Level Editor
The most exciting feature being added in season 4 is the level editor. This allows players to create custom levels and upload them. You can play them with friends, share them with other players, and maybe even get your level into the community playlist.
Related: 11 Best Patterns in Fall Guys
Fall Guys Season 4 Season Pass and skins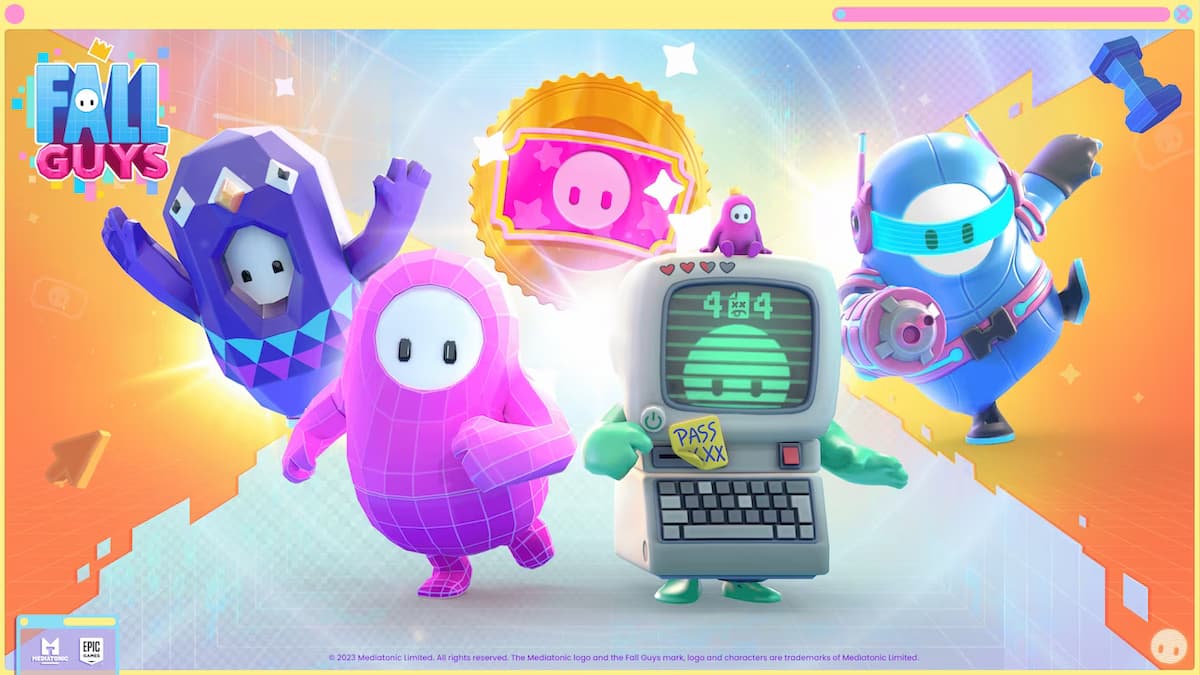 The fourth season of Fall Guys, Creative Construction, comes with a season pass like previous seasons. This allows players to unlock cosmetics through free or paid premium season passes. There are many rewards, such as new skins, including Does Not Compute Costume, Low Poly Guy Costume, Pixel Pigeon Costume, and more. Work your way through the tiers to unlock unique and limited cosmetics to use in-game.
Fall Guys Season 4 Creative Construction Trailer
You can check out the official trailer for Fall Guy's season 4, Creative Construction, on the official Fall Guys: Ultimate Knockout YouTube. See the exciting new features for yourself before diving into the action.
For more information on Fall Guys, check out 10 of the Rarest Fall Guys Skins (September 2022) and more on Pro Game Guides.