Screenshot by Steam Game Guides
Toilet Tower Defense, as the name implies, is a tower-defense-style experience where players must use the various units they collect in game to defend their base and defeat waves of enemy toilets (extremely Roblox concept, amirite?). Added with Update 58, players can now trade their units with others, and even do so in a dedicated area thanks to Update 60's addition of a Trading Plaza. So, where is this trading plaza and how do you use it? Continue reading the brief guide below to find out.
How to find the Trading Plaza in Toilet Tower Defense
The Trading Plaza can be accessed via a large orange portal in the experience's main lobby. This portal is located to the right of the summoning area and can be used by approaching it and pressing the blue Teleport button.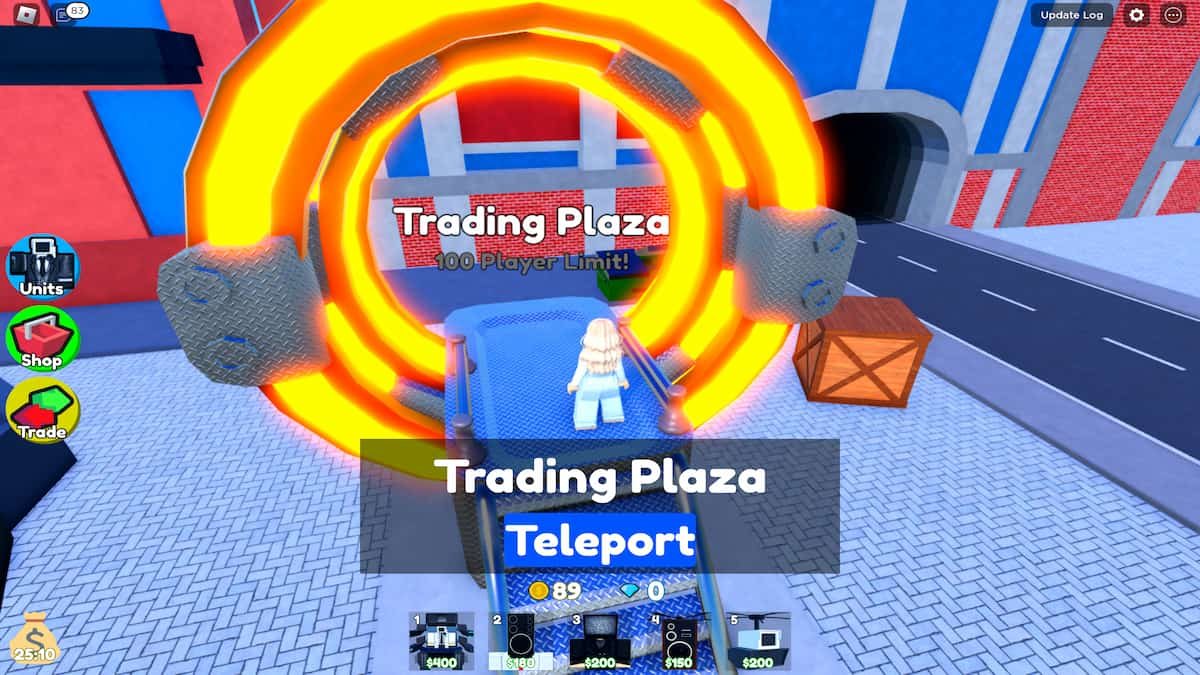 Related: Toilet Tower Defense Codes (September 2023)
Once inside the Trading Plaza, there isn't really anything to "do" per-say, it's mainly used for chatting and connecting with other players (up to 100 of them) who are looking for trades. If you have a specific trade you're trying to get, send a message in the chat—you never know who you might find!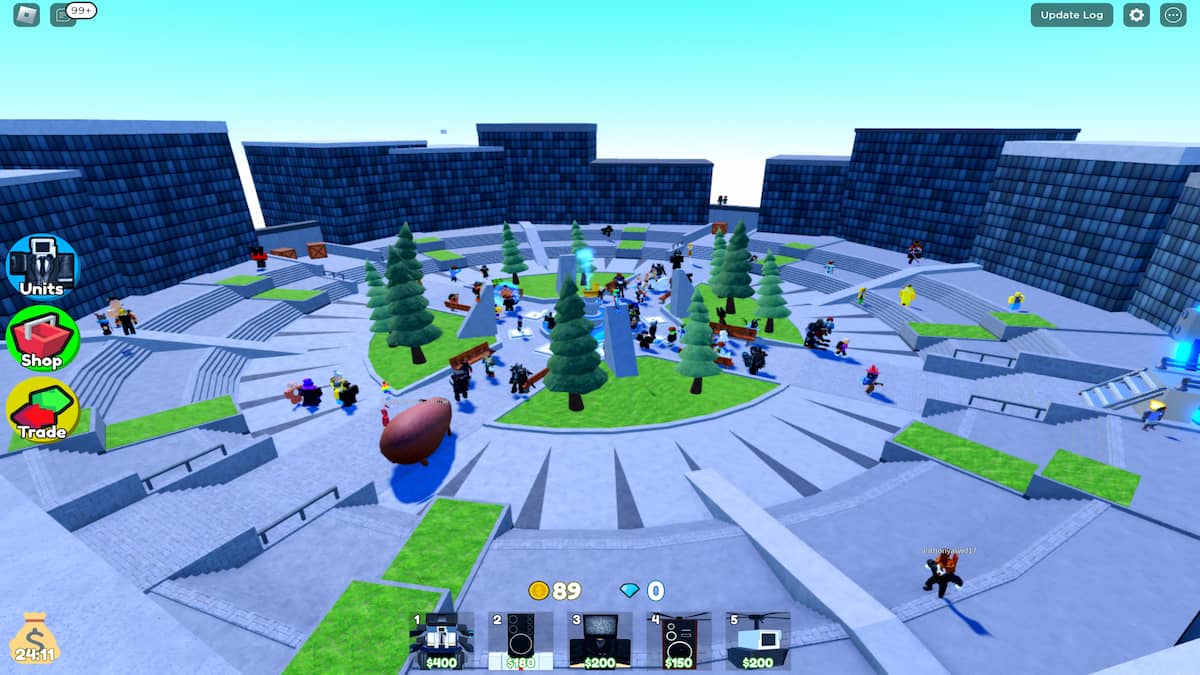 How to trade in Toilet Tower Defense
When you've found someone to trade with, simply select the Trade button on the left side of your screen and choose their name from the list of options that appear. Then, choose whatever unit you want to trade, have your trade partner do the same, and voila, that's all there is to it!
End
That's it for this super quick guide on how to find the Trading Plaza in Toilet Tower Defense. As the experience continues to update, more content may be added to this area, but for now it's just a space for players to chat and build the TTD team of their dreams.
Looking for more Toilet Tower Defense content? Check out some of our other guides on All maps in Toilet Tower Defense (TTD) – Roblox or How to get Mech Cameraman in Toilet Tower Defense – Roblox here on Steam Game Guides!