Screenshot by Steam Game Guides
My time in Starfield has been spent exploring the Settled Systems as a scientist and professor, collecting scans and samples of minerals, flora, and fauna. Occasionally, I complete some missions and activities, one of which tasked me with finding a Charred Ecosystem in Guniibuu. The first part of my investigation required me to find Guniibuu before I could begin my search for a Charred Ecosystem in Starfield.
Where to Find the Guniibuu System in Starfield
The Guniibuu Indum system can be found to the right of Alpha Centauri, and I was able to make the jump without having any points in the Piloting skill. Once there, you need to land on a planet or moon; I recommend Guniibuu I-a, as this is where I found the Charred Ecosystem. However, it is a random spawn, so there is no guarantee you will also find it on this moon.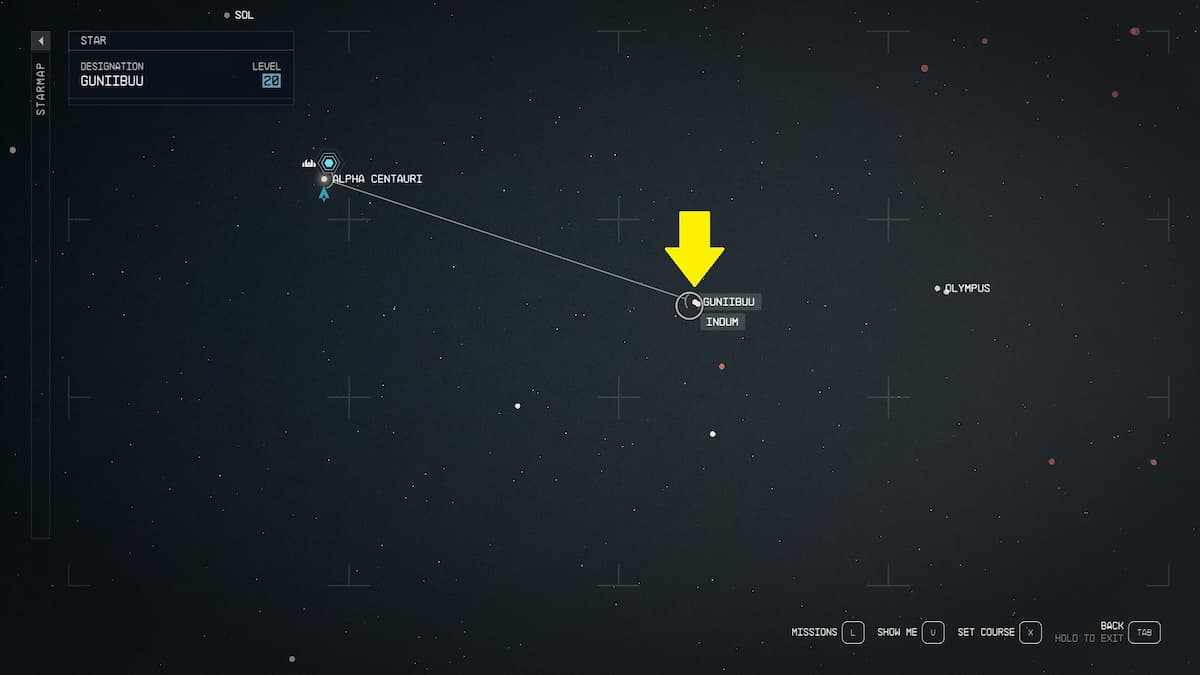 Related: How to get Mantis Armor in Starfield
How to Find a Charred Ecosystem in Starfield
To find a Charred Ecosystem on Guniibuu in Starfield, select a planet and land on a tile. The Charred Ecosystem spawn is random, so it may take some time to find it. I chose Guniibuu I-a and landed near a Deserted Mineral Plant and then headed to an undiscovered location nearby.
When I encountered the Charred Ecosystem, I found a group of hot springs called Sinter Terraces. Upon getting close, the undiscovered location revealed it was the Sinter Terraces, and I found the Charred Ecosystem. Again, it is random where you can find this, so you may need to touchdown on various locations until you encounter it.
For more information on Starfield, check out All Starfield Vendor Locations and Inventories and How to mine Argon in Starfield on Steam Game Guides.