Screenshot by Pro Game Guides
Ziqiao is a Heron Express Specialist who resides in The Xianzhou Luofu. Her job involves coordinating deliveries, whether by Cycranes, robots, or armed escorts. If you're working toward her Hidden Missions, which involve interacting with seven Cycranes all over the Luofu and providing her an Access Code, then you'll have to know where she is. It took me a while to find Ziqiao at first—so here's her exact location to help you out.
Where is Ziqiao in Honkai Star Rail
You can find Ziqiao in Central Starskiff Haven, an area that will naturally unlock as you progress in The Xianzhou Luofu's Trailblaze Missions, which start directly after departing from Jarilo-VI.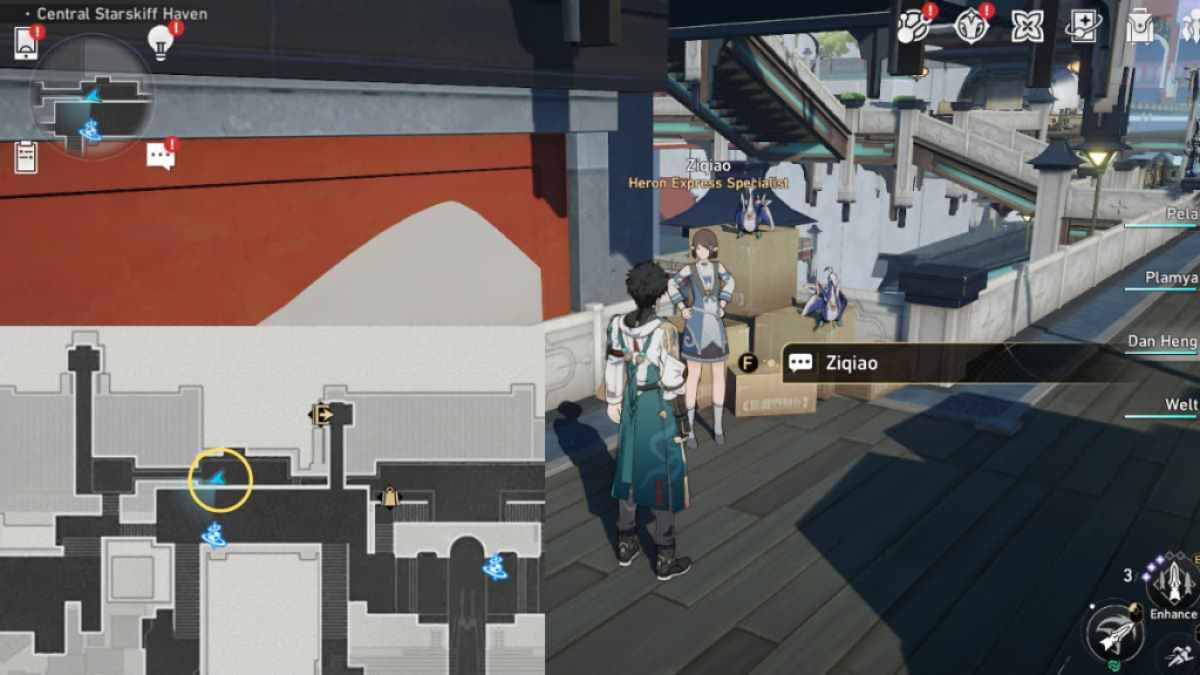 Related: All Stargazer Navalia Puzzle Solutions in Honkai Star Rail
Head to the northwest of Central Starskiff Haven to find Ziqiao, who's standing beside some cargo. Her exact location is circled in the image above. The easiest way to get to her location is to teleport to the eastern Space Anchor, then simply follow the path northward. Ziqiao is involved in two hidden objectives:
The Seven Errors of Cycranes – Ziqiao is heavily involved throughout this series
Timetable Navigation Compass puzzles – after solving the third puzzle on the second day of this hidden objective, you need to give Ziqiao the Access Code for the "Chest"
For more guides on how to solve puzzles in HSR, check out All Cloudford Puzzle Solutions in Honkai Star Rail here on Pro Game Guides.