Screenshot by Steam Game Guides
I try to stay on the right side of the law, especially when in Freestar Collective or United Colony space. But sometimes crime just happens, especially contraband, and I wind up with a bounty. While being an outlaw has its perks, getting attacked by Freestar Collective agents is not one of them. Eventually, I got tired of the heat and decided to pay off my Freestar Collective bounty in Starfield.
How to pay off a Bounty From Freestar Collective in Starfield
Paying off your Freestar Collective bounty in Starfield is simple. All you need to do is locate a Self-serve Bounty Kiosk on a United Colony planet. Once there, you can typically find the Bounty Kiosks in bars, such as the Viewport Bar in New Atlantis, but most major cities have a kisok.
Related: How to add weapon attachments to guns in Starfield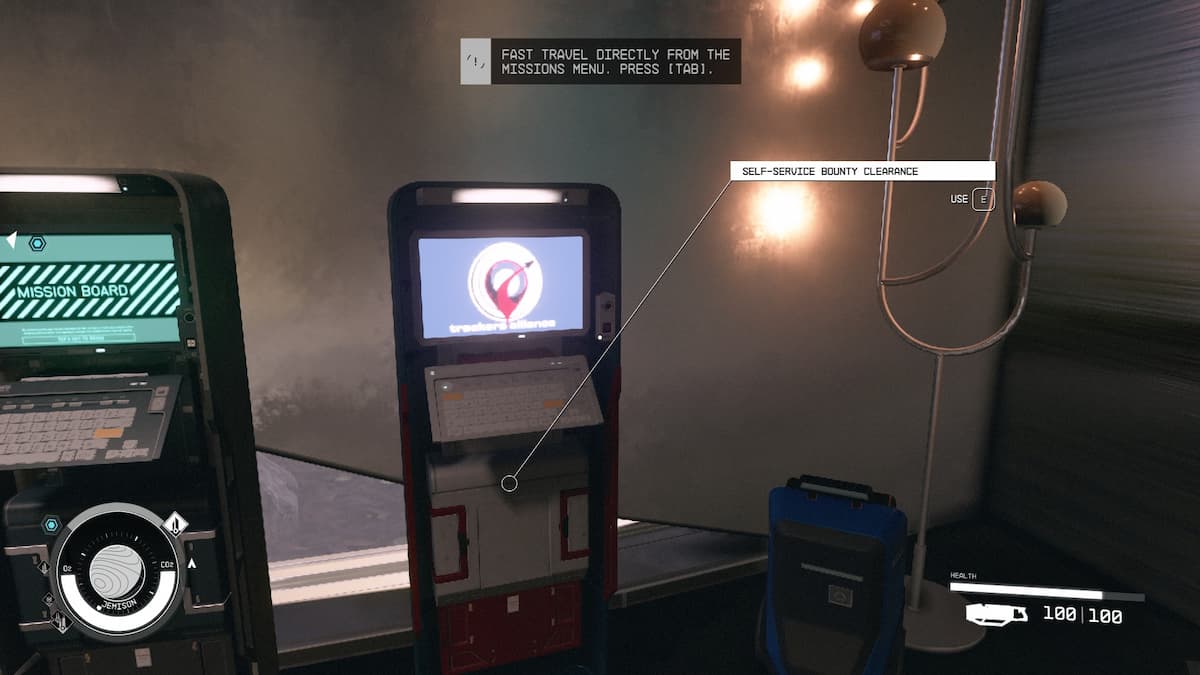 Enter the bar and head to the back left of The Viewport Bar. You'll see two kiosks, but you want the one on the right. Interact with the kiosk, and you'll have the option to pay off your Freestar Collective bounty. Once you pay off the bounty, you'll no longer be considered a criminal in the respective areas.
Alternatively, you can purchase a Bounty Kiosk and install it in your outposts. You'll still need to pay off your debt, but it gives you an easily reached option to pay off your bounty. I suggest sticking clear of illegal activities to avoid repeatedly shelling out Credits to pay off your bounties.
All Bounty Kiosk Locations in Starfield
The Viewport – New Atlantis
Broken Spear – Cydonia
Astral Lounge – Neon
Hitching Post – Akila City
Pit Stop – Hopetown
Outpost
For more information on Starfield, check out Starfield vendor locations and inventories and How to leave a Religion in Starfield on Steam Game Guides.