World of Warcraft Dragonflight Season 2 has arrived and with it comes some new world events for players to track down and complete. The Zaralek Cavern boasts a new event called Researchers Under Fire, and it's going to be well worth your time to complete.
How to complete Researchers Under Fire in Dragonflight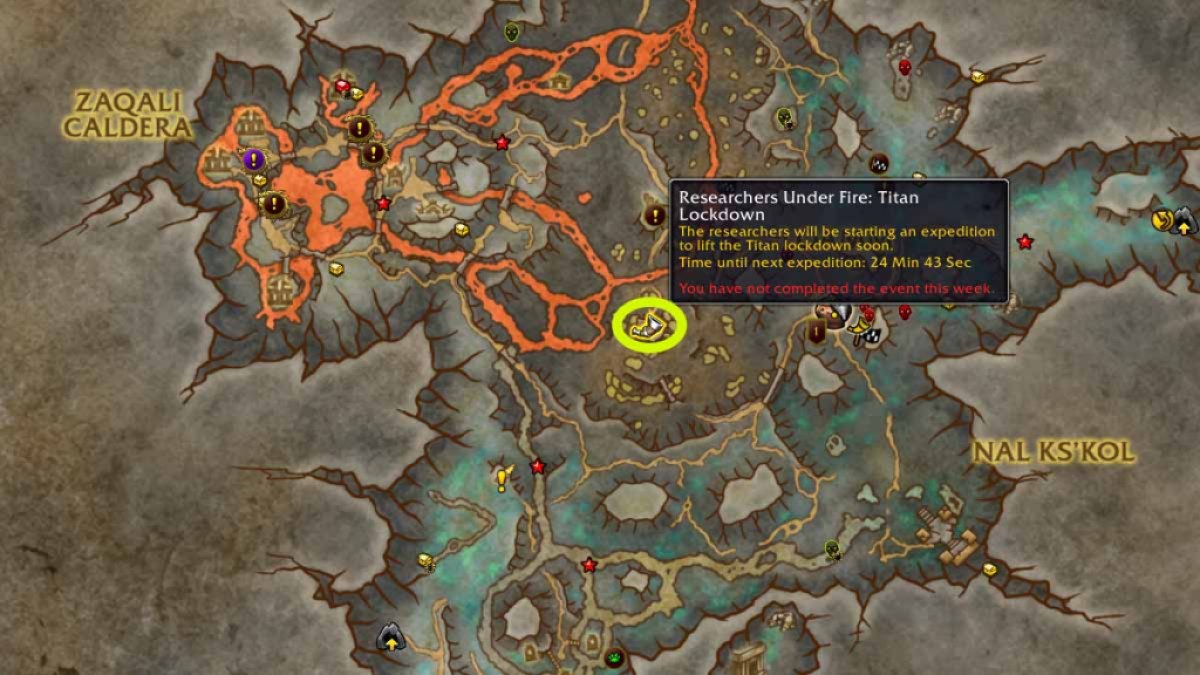 This world event takes players to the Zaralek Cavern, the new zone added in the 10.1 update of Dragonflight. It's indicated by a horn icon on the map, and it runs on a timer. It goes for a half hour, and it will rotate in and out every hour.
Related: All WoW Games in Order – World of Warcraft Expansions List
The purpose of the event is to help the researches lift a lockdown, and this is done by completing two phases. The first phase is completing tasks given out, very similar to the Tuskarr feast introduced at the start of the expansion. The second phase is defeated enemies and then a final boss, again similar to the feast.
What are the rewards for Researchers Under Fire in WoW?
The rewards for the event vary by the amount of times you do as there are diminishing returns. My first time gave me an Indebted Researcher's Gift which contained 60 Unearthed Fragrant Coins, a Deeprock Cloak on the Champion upgrade track, and 200 Dragon Isle Supplies.
This is definitely a good event to do when you see it up as it gives a big boost to your gear at the start of the season. It will become less and less valuable as the season goes on, but as it doesn't take much time to complete, it's worth the trouble for now.
For more World of Warcraft guides, check out How to fix WoW Dragonflight Performance & Stuttering Issues on Pro Game Guides.