The Meadow Mountain was a new sub biome added to Minecraft 1.18: Caves & Cliffs Part 2 update. This biome is filled with flowers and sheep, donkeys and rabbits spawn. It's an idyllic setting to start your Minecraft adventure.
To help you find the perfect Meadow setting, we've discovered some of the best Mountain Meadow Seeds and listed them below.
Best Minecraft 1.19 & 1.18 Meadow Mountain Seeds List
Minecraft 1.19

Many Meadows: 7255858787321822810
Meadow Bowl: 676855573286602964
A Meadow for your Castle: -5930464648540265214
The Ravine at Hilltop Meadow: 937937323
Meadow Mountain Valley: 460628901
Meadow Oasis: 8976869566609062878
Alpaca Plateau: -5633462042878122149
Marvellous Meadow Mountain: -6362534062645336384
Cave Overlook: -3833620608353279066

Minecraft 1.18

Snowy Road: 1401143922128689540
Perilous Peninsula: -121581799917678842
The Slime Bowl: 5513533723593894861
Instant Meadow Mountain: 7947675369817198624
Valley of Villages: 8547346340717258090
Best Meadow Mountain Seeds for Minecraft 1.19
Many Meadows
Seed: 7255858787321822810
This vibrant and lively seed has dozens of meadows within a stones throw of your initial spawn. You start in one, and then there are several to the east, west, and south, with the ocean to the north. What's more, there's plenty of villages and other structures to keep the landscape interesting! Great seed for flower lovers.
Key Features

Large meadow with village: 1112, -776
Lake with Portal 328, -440
Mini Savanna and village: 240, 91
Sea and multiple shipwrecks: 150, -1000
Meadow Bowl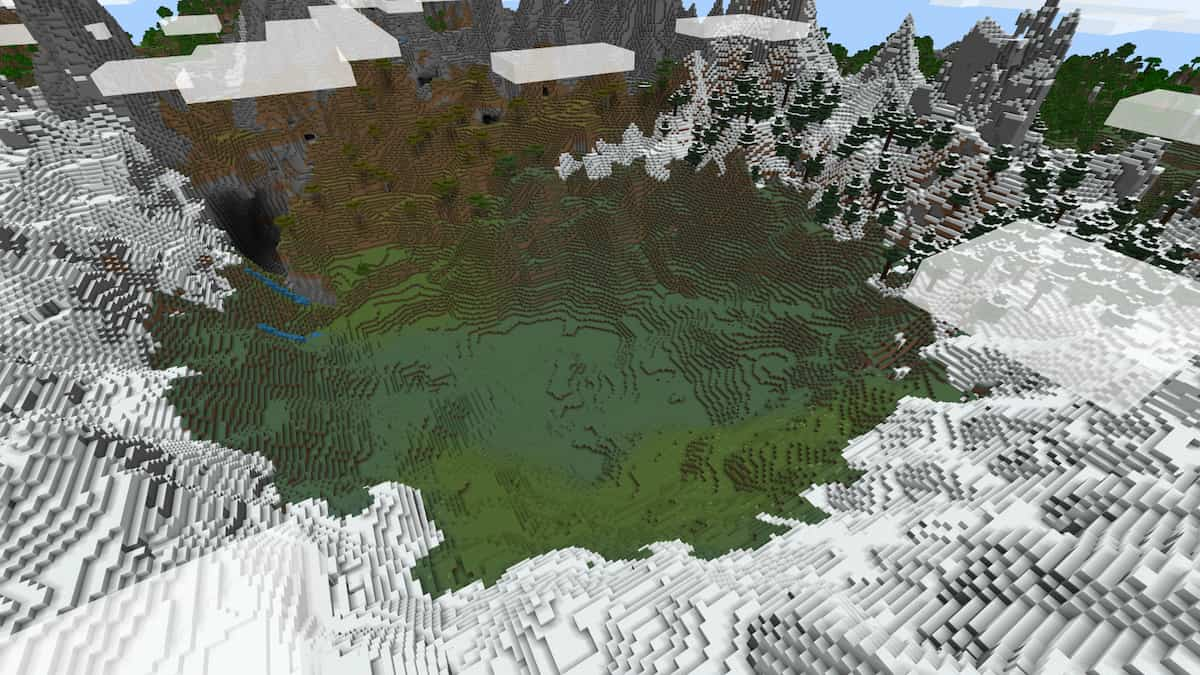 Seed: 676855573286602964
A beautiful meadow in the middle of a natural bowl structure. Mountains flank this area on all sides, and its perfect for setting up an incredible base, or just hiding out from mobs!
Key Locations

Meadow Bowl: -23, -321
Hollow meadow mountain with dripstone cave: -336, -339
Village (Bedrock only!): -400 -489
Ice Spikes Biome: -1897, -50
A Meadow for your Castle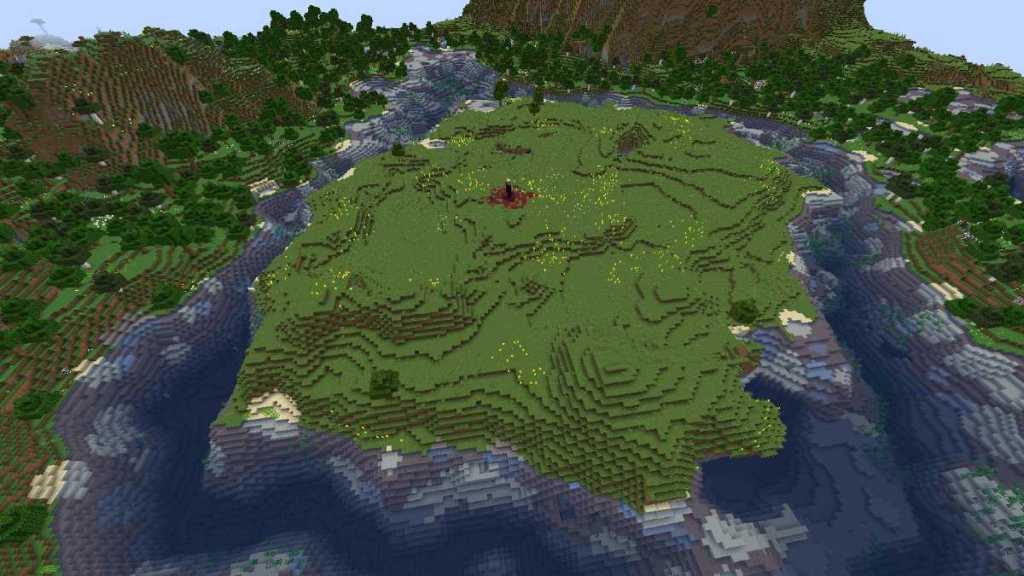 Seed: -5930464648540265214
This seed spawns you on a Sunflower field with a split river wrapped around it. It is the perfect space to start bright and sunny adventure and eventually turns into the ideal location for a castle. The river acts as a natural castle moat, and provides for a sizeable-but-manageable block of land for you protect. Outside of this Sunflower field are several mountain meadows for you to frolic through when you need a break from your castle.
Key Locations

Nether Portal: 88 72 (Java only!)
Best Meadow: -120 -66
Meadow: -10 201
Meadow: 20 325
The Ravine at Hilltop Meadow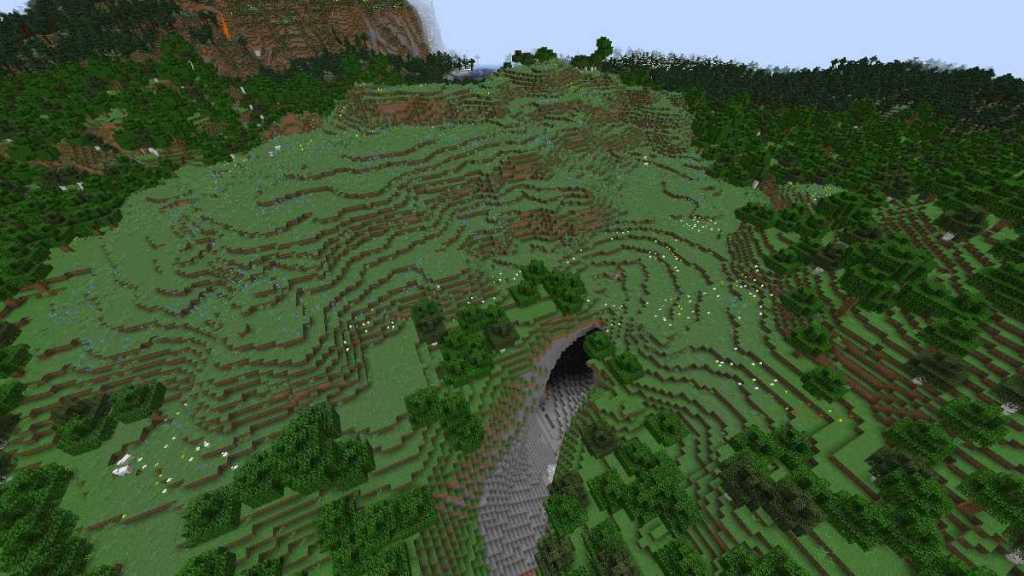 Nevermind the ominous name—this is a fascinating and beautiful seed with several ideal spots for players who like to stop and smell the roses. If you go north from spawn, you'll be met with a majestic Meadow Mountain that is hiding a ravine on the opposite side of spawn. If you go south, you'll instead find a jaw-dropping view from a Meadow positioned at the top of a mountain cliff!
Key Locations

Meadow Ravine Entrance: 160 -300
Cliffside Meadow: 170 85
Ancient City: 536 -760
Meadow Mountain Valley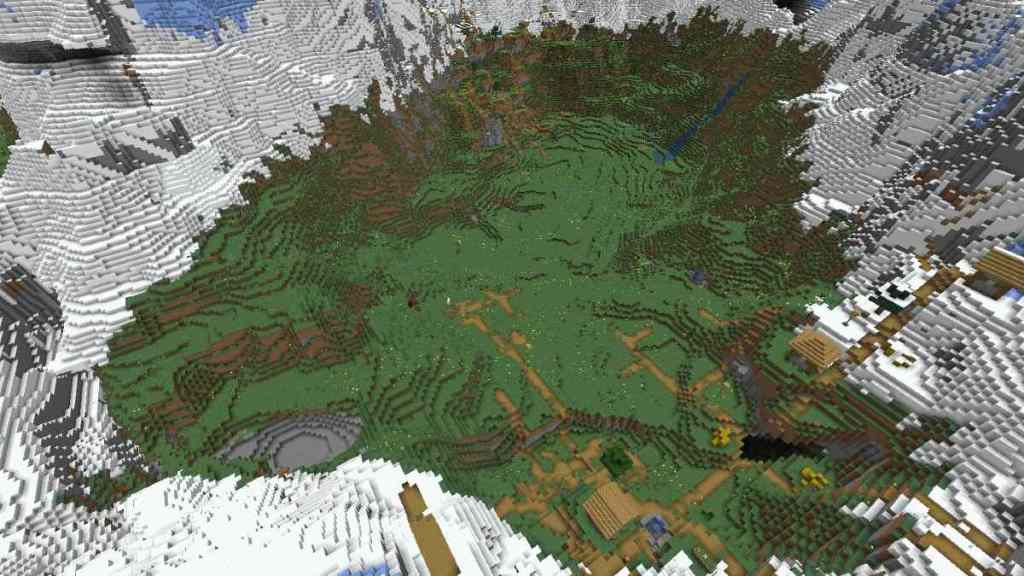 While this is technically the opposite of a mountain, this seed deserves and honorable mention. You spawn on a ring of mountains that encases a beautiful meadow valley. Beyond the ring of mountains you'll find several more Meadows, and some of them being hundreds of blocks long. This is a perfect Meadow Mountain start for 1.19 if you don't mind that it's in the mountain's valley!
Key Locations

Ancient City: 104 -344
Village: 96 -208 (Java Only)
Large Meadow: -195 -75
Sunflower Field: -560 -80
Meadow Oasis
Seed: 8976869566609062878
A Meadow Oasis in a sea of trees, this small mountain outcrop will rise above the trees giving you a perfect base location. A pair of villages and a large portal loom in the distance, but far enough away that you could easily opt to become a hermit, instead of seeking out the help. Either way there's plenty of all kinds of wood to help you get started!
Key Locations

Meadow Outcrop: -22, 521
Village 1: -246, 845
Village 2: -296, 1100
Ruined Portal: 0, 1017
Alpaca Plateau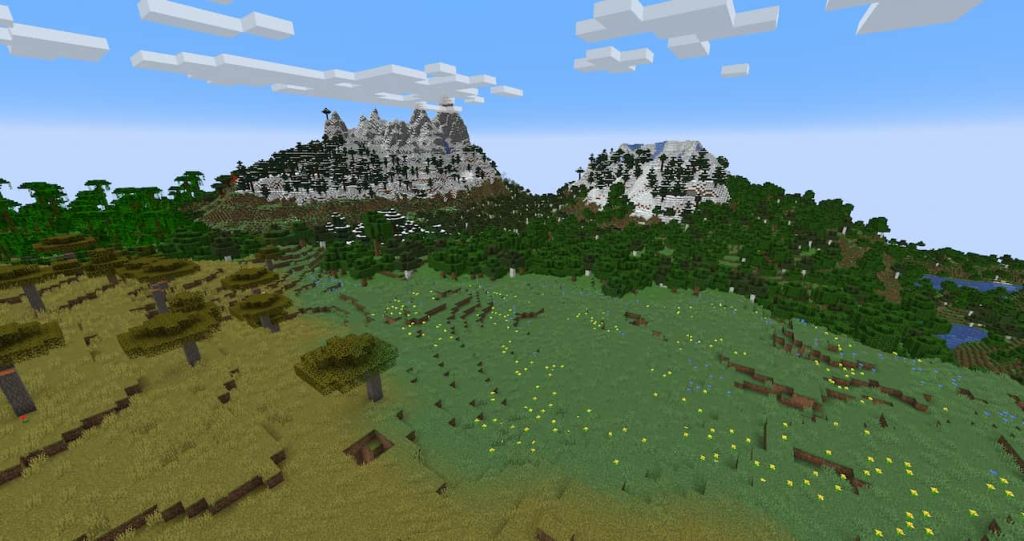 Seed: -5633462042878122149
A Savana Plateau leads perfectly onto a Meadow Mountain, with snowy peaks in the distance. In fact there's dozens of biomes meeting in the middle here. And ontop of that plateau? Well, you might have guessed by the name, but wild alpacas! This is also an idea biome if you're trying to make one of those fancy frog farms that has both cold, temperate, and warm biomes in the same place.
Key Features:

Meadow location: 5, -92
Alpaca Spawn: -40, 7
Jungle, Snowy Mountain, and Dark Forest meeting point: -297, -165
Ruined Portal: -327, -559
Marvellous Meadow Mountain
Seed: -6362534062645336384
A picture perfect Meadow Mountain overlooking a village and a series of beautiful features. If you're looking for the perfect Meadow to start your base, then this is the ideal one, with sheep, cows, and other livestock running free over the hills!
Key Features:

Meadow location: -603, 141, 175
Village 1: 162, 32
Village 2: -238, 150
Ruined Portal: -523, 24
Cave Overlook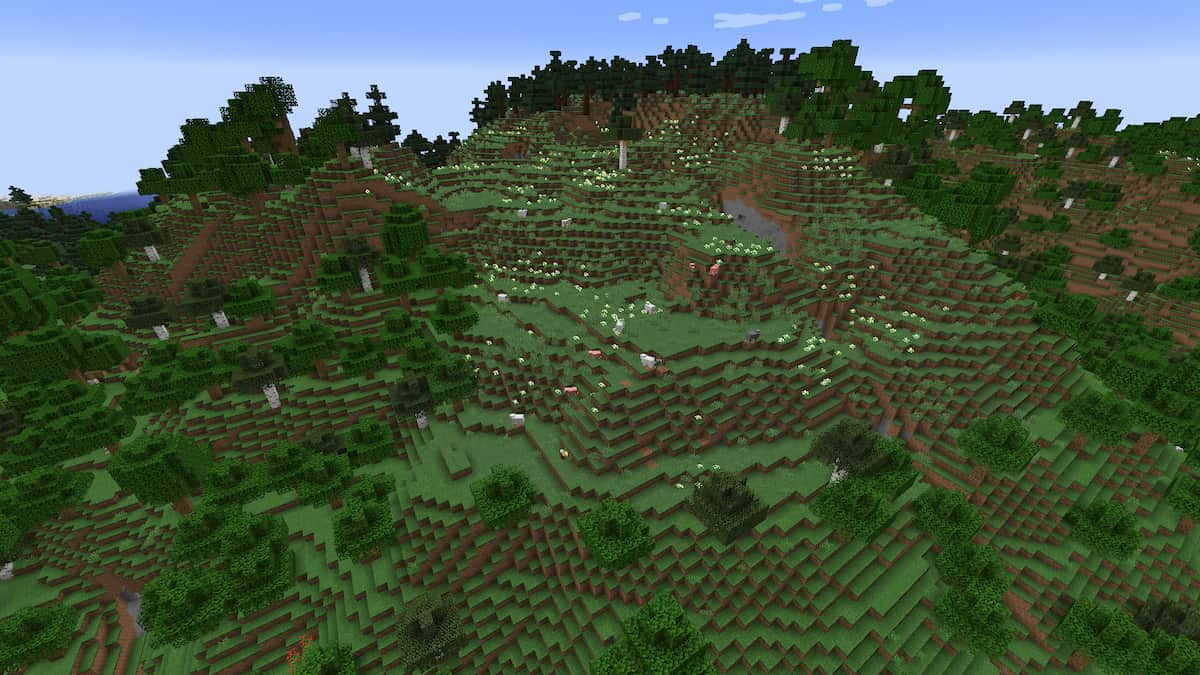 Seed: -3833620608353279066
A beautiful, and compact Meadow Mountain overlooking a pleasant plain littered with caves and caverns. This is a great place to set up and start an outpost, or just a small base. The mountain is also inhabited by dozens of sheep, so you're not short on companionship (or easy food!).
Key Features

Mountain Meadow: 222, 86
Ruined Portal: 39, 33
Shipwreck: -107, 190
Water Temple: 238, 307
Best Meadow Mountain Seeds for Minecraft 1.18
Donkey Village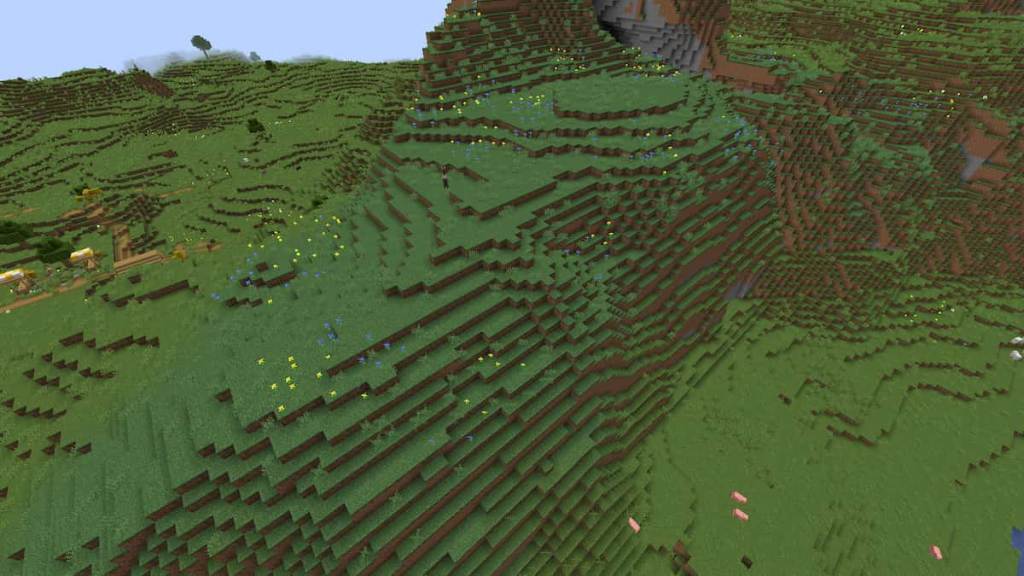 Code: 5969091165939971933
A sleepy mountain overlooking a humble village. A herd of donkeys enjoys the mountain view as villagers go about their daily tasks. What's great about this seed is the quick access to Dark Wood and Spruce Wood thanks to a nearby series of forests. Perfect for ambitious medieval-style builds.
Key Locations
Village: -322 49
Spruce Taiga with Giant Mushrooms: -566 -431
Ruined Portal: -592 -288
Shipwreck: 288 -480
Related: All changes to mountains in Minecraft 1.18 Caves and Cliffs Part 2
Snowy Road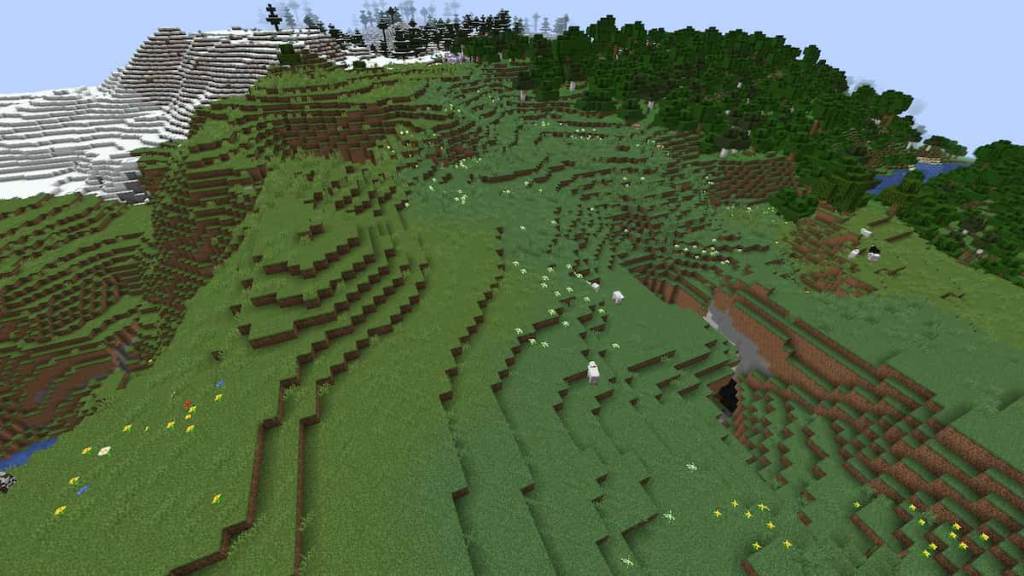 Code: 1401143922128689540
This one is a little bit of a trek from spawn, but its worth it. Starting off in a snowy wasteland, you must scale a mountain to the south east to reach the meadow beyond. Honestly the fact this area is right next to a huge frozen mountain is one of the biggest appeals. It's a breath-taking location!
Key Locations
The Meadow: 600 300
Village: 400 625
Ruined Portal: 672 368
Mineshaft: 700 400
Perilous Peninsula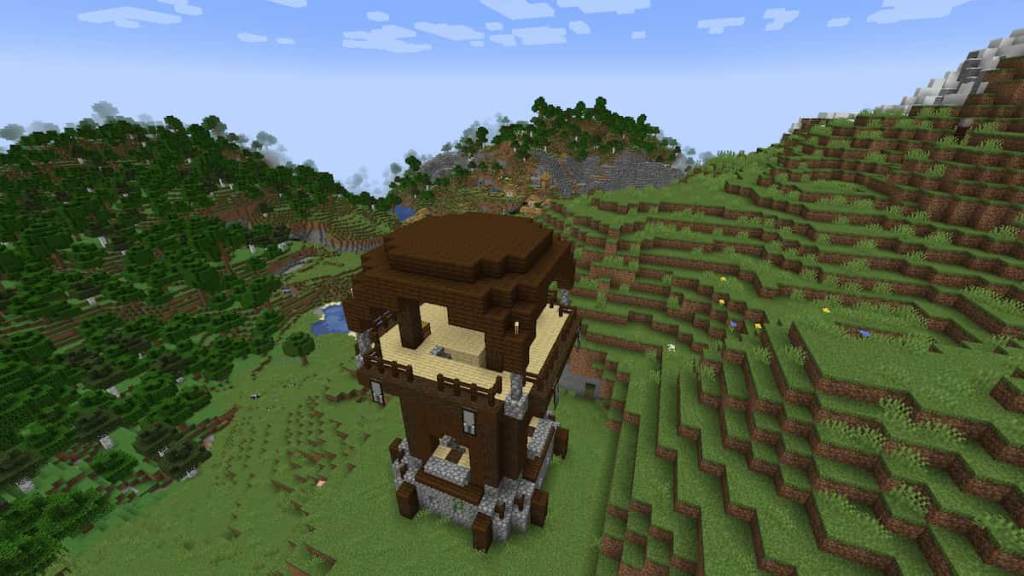 Code: -121581799917678842
A Pillager Tower blocks off a village's only source of escape from this water-logged peninsula. This is an incredible location if you fancy playing some tower defense in Minecraft, as you'll have to be extra careful of raids!
Key Locations:
Pillager Tower: 49 -527
Village: 130 -349
Underwater Ruined Portal: 18 162
Shipwreck: 915 -240
The Slime Bowl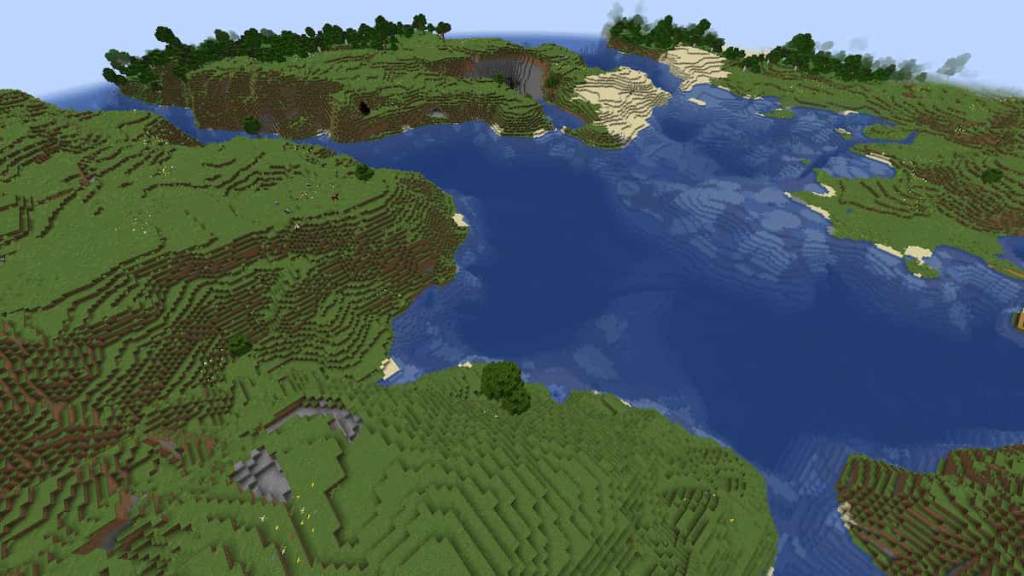 Code: 5513533723593894861
Spawning next to a huge pit in the ground (that just happens to be in a Slime Chunk) you'll just need to make a few steps to the north to find a series of mountains, including a meadow mountain biome. What's more there's a village near by and a large Pillager outpost with three(!) captured Iron Golems. A really exciting place to start.
Key Locations:
Village: -302 25
Pillager tower: -400 310
The Slime Bowl: -20 65
Blue Flower Ravine
Code: 5513533723593894861
A huge ravine filled with a flowery meadow spawned on the side of a snow-capped hill. There's ruined portals, ocean ruins, and a shipwreck not far from the spawn, giving this the vibe of a lost civilization where nature has come back to reclaim the area.
Key Locations:
Ocean Ruin: -528 -528
Ruined Portal: -269 5
Village: 304 -305
Shipwreck: -528 -224
Beech Oasis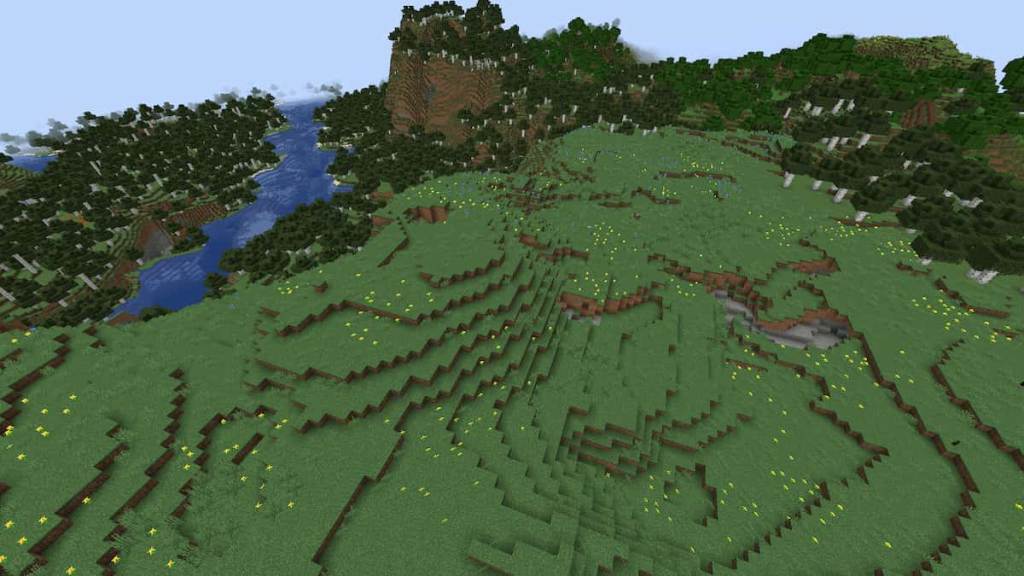 Code: -2457851589888536872
That's not a mistake—this Mountain Meadow is an oasis in a sea of Beech trees, which surround you on all sides. The mountain, with it's instant cave entrance to a Dripstone-filled cavern is your start, but as far as you can see is an endless forest. Or is it? Civilization might just be a little closer than you expected.
Key Locations

Village: 54 -171
Village #2: -841 594
Ruined Portal: 66 -450
Instant Meadow Mountain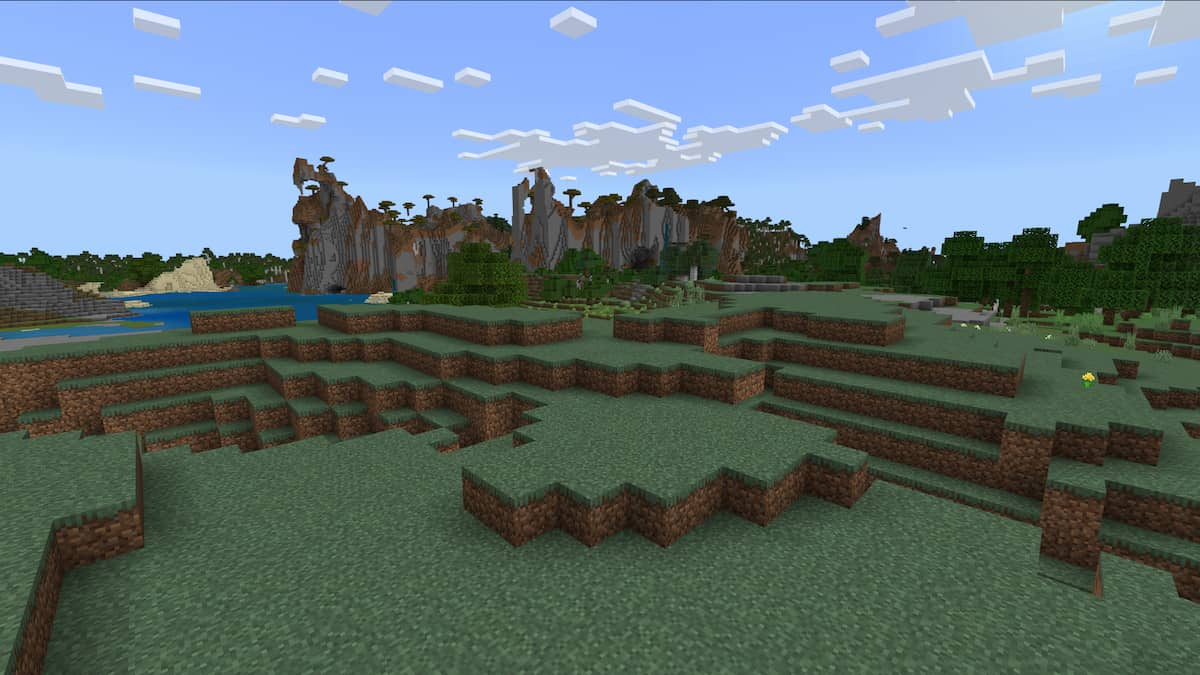 Seed: 7947675369817198624
What better way to find a Meadow Mountain than to spawn on one? This seed places you instantly in a Meadow, surrounding by mountains, villages and rivers. A beautiful place to start a Minecraft world!
Key Locations:

Meadow Mountain: -60, 102
Village 1: -234, 238
Village 2: -500, 520
Ruined Portal: -298, 1004
Valley of Villages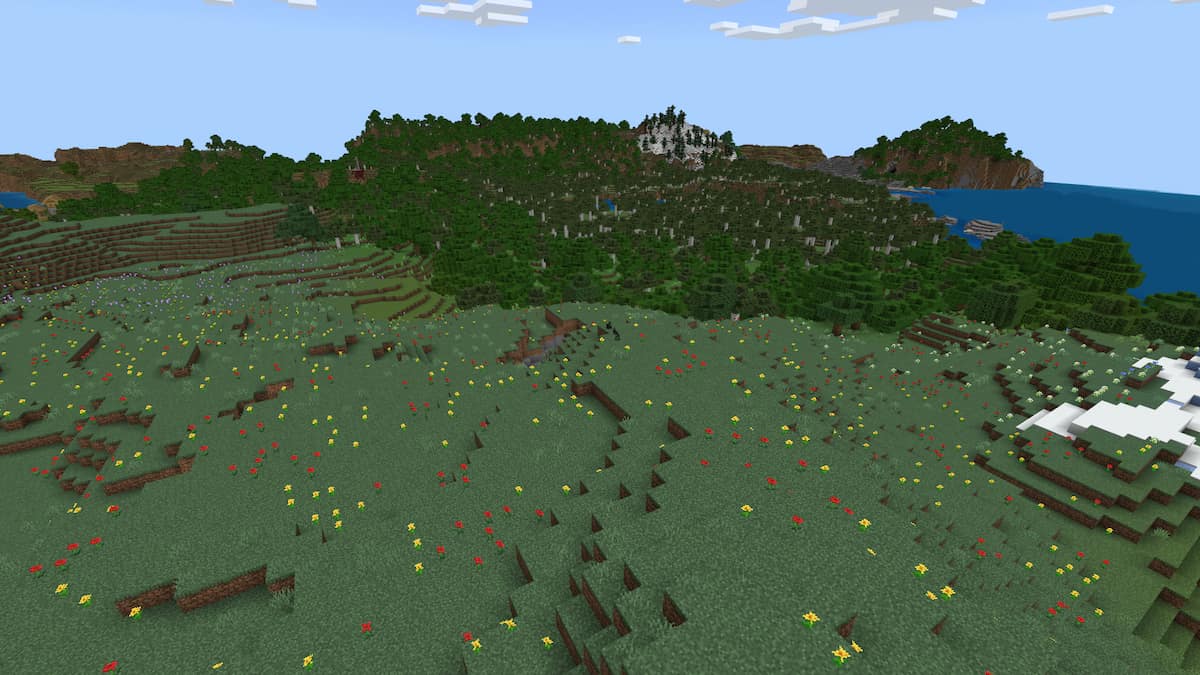 Seed: 8547346340717258090
A sprawling series of Meadow Mountains that are only interrupted by multiple villages. In fact there's an entire valley, containing four villages just a few thousand blocks away from spawn!
Key Locations

Meadow Mountain: 34, 431
Village: 179, 776
Ruined Portal: 14,739
Village Valley: 71, 1272
For more Minecraft Mountain seeds, check out Best Minecraft mountain seeds on Pro Game Guides.