Honaki Star Rail is a game all about working with your teammates to overcome threats greater than you alone. What better way to symbolize that than by adding a few new friends to your friends list? If this sounds like something you'd like to do, then you've come to the right place to learn how to do it! Here is how to add some friends to your friends list in Honkai Star Rail.
Related: Honkai Star Rail Codes (April 2023)
How to Add Friends in Honkai Star Rail
Adding friends is actually very easy in Honkai Star Rail, but you'll need to have progressed far enough in the main story to have unlocked the menu option. To add friends, open up the main menu and click on the Friends tab near the top of the opened interface.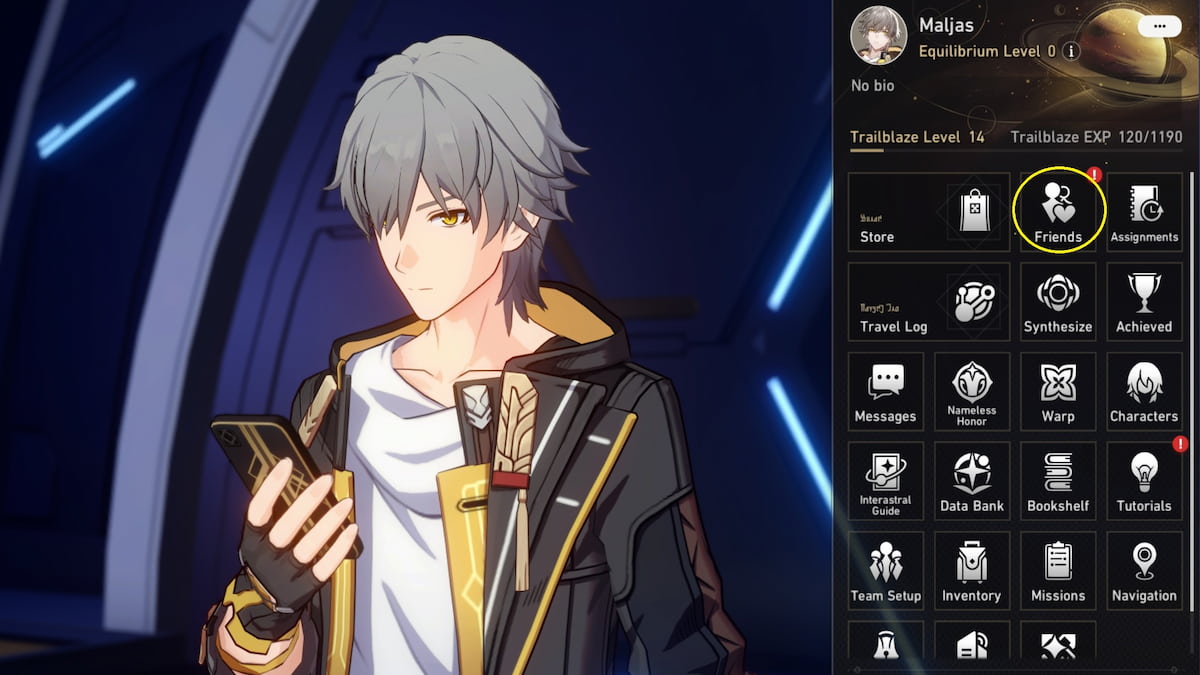 Pressing the Friends tab will take you to the Friends menu. At the top, you should have two options: My Friends and Befriend a Stranger. To add friends to your list, press the Befriend a Stranger option. Yet another interface will open up that will present you with a host of other players that you can request to add to friends.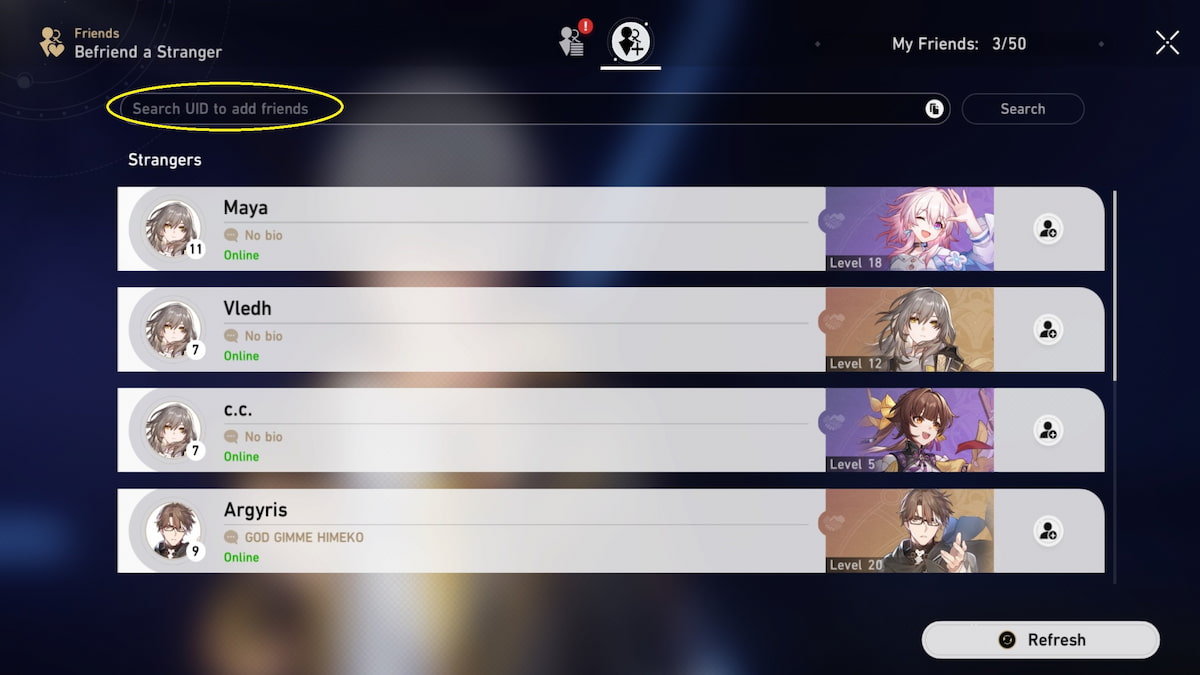 If you're playing with a few buddies and want to add them, specifically, to your friends list, you can click on the Search UID to add friends chatbox at the top of the screen and follow the stated instructions. You will need your friend's UID(User Identification) number, which can be easily found at the bottom left of your screen during normal gameplay. With that, you'll have a full friends list in no time at all!
For more quality content relating to Honkai Star Rail, check out Honkai Star Rail – How to reroll right here on Pro Game Guides.