Screenshot by Pro Game Guides
If you're fishing for extra Trailblazer EXP like me, then you'll learn to become hypersensitive to any hidden quests in Honkai: Star Rail. In Rivet Town, you can actually discover one on the overpass near the entrance. There, you'll hear a weak female voice's plea to help her find her sister. Here's how to complete her request.
Where to find the Weak Female Voice's sister in Honkai Star Rail
The first thing you need to do to complete this mission is to find a clue. Visit this part of Rivet Town and defeat the Warp Trotter (if you haven't yet) in the area. Beat it quickly before it runs away—but if it does, don't worry. It'll just come back once you leave and return back to Rivet Town.
The Warp Trotter will drop a Dirty Ribbon Tied to a Bell, which is the clue you're looking for. Go back to the location of the mysterious voice and show her the ribbon. The voice will disappear and you'll be rewarded with a ton of items and no Trailblazer EXP, but that's okay.
Related: Honkai Star Rail Hook Quest Guide (Old Foreman's Treasure)
However, you're not done! You can interact with the area one more time to receive a Damaged Music Box.
Next, leave Rivet Town and go back to refresh its map. Visit the alley where you found the Warp Trotter to find an Anxious Woman with blue hair.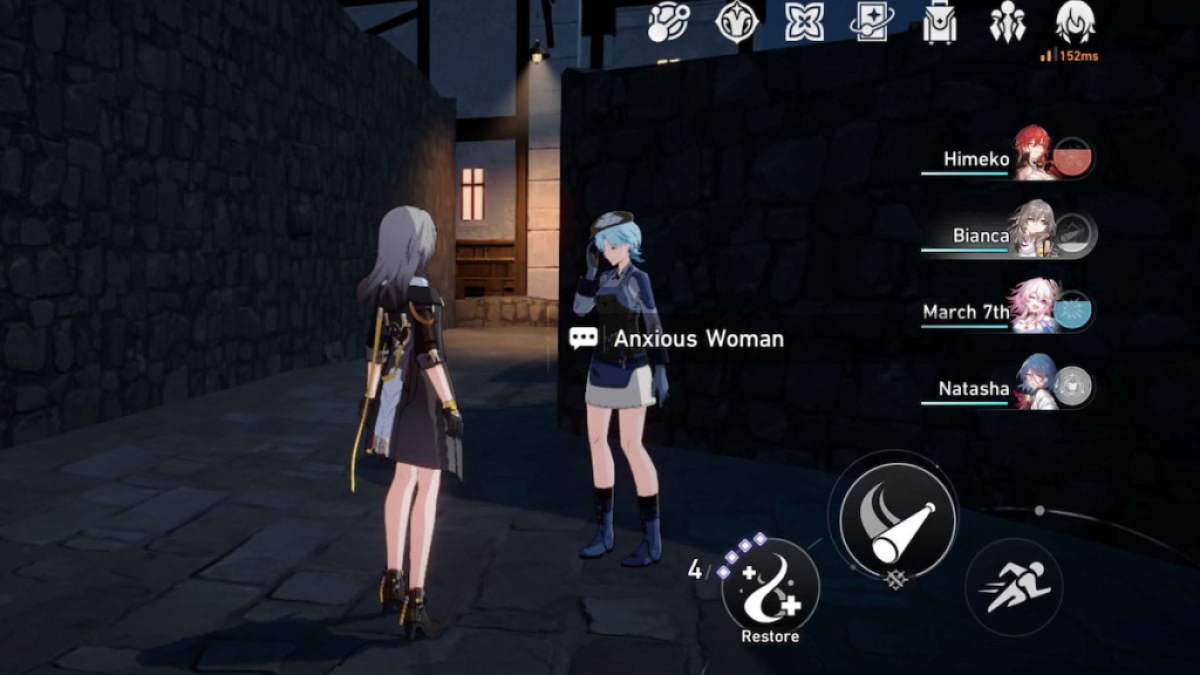 Present the Damaged Music Box to her to complete the hidden mission. You'll get a Praise of High Morals and an Outworlder achievement for your troubles.
For more help with Honkai: Star Rail, take a look at Honkai Star Rail Survival Wisdom Quest Walkthrough and Honkai Star Rail Signs of Fragmentum Mission Walkthrough here at Pro Game Guides.