Screenshot by Pro Game Guides
If you haven't already started completing the Find the Force quests, now is the time to do it. Not only can you claim a bunch of Star Wars-themed rewards, but you can fully experience all the special Star Wars features in the game, such as training to become a Jedi or Sith. The Force has many benefits to your gameplay, like Force Jump, which allows you to reach some tricky locations faster than ever. Here's how you can learn it and use it to your advantage!
Where to learn the Force in Fortnite
To learn the Force, you must complete some basic Jedi or Sith training. These training spots are only located at three different points on the map at Rift Gates. These locations differ in each match, but you can find them by keeping a close eye on your map or mini-map for those Star Wars icons or spotting the large holograms shining up into the sky. Interact with the character hologram to accept your training, and you'll enter and exit the Rift with a Lightsaber and some new Force abilities.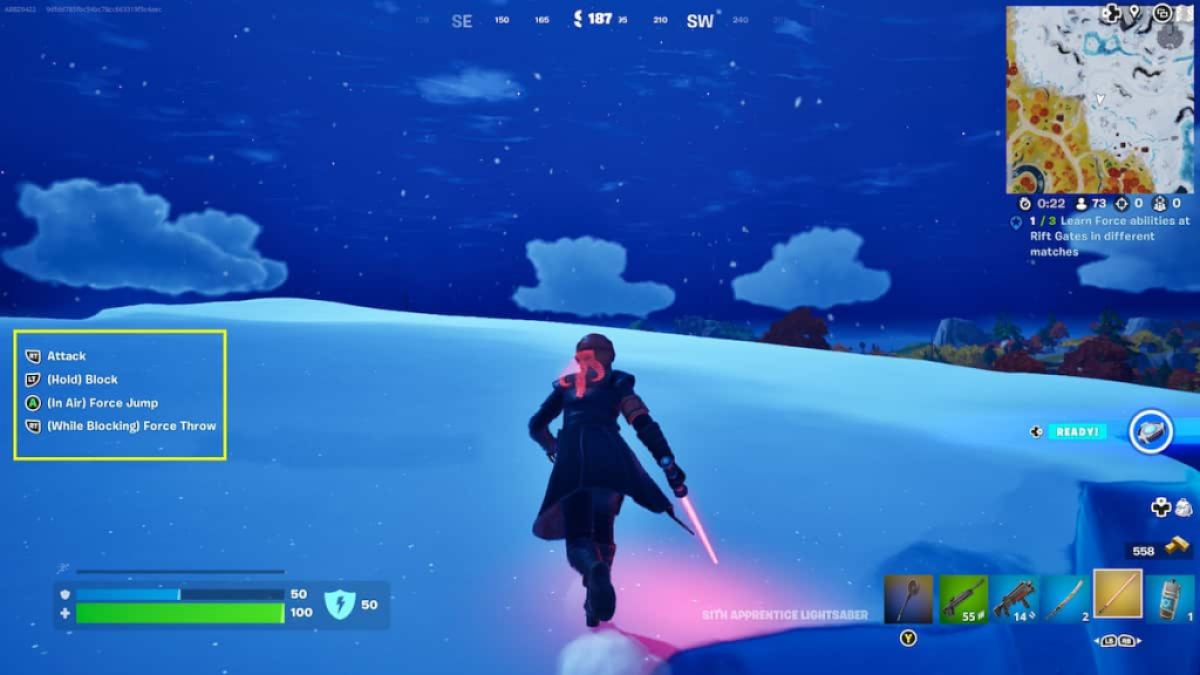 Now that you have a Lightsaber, you can perform some new Force abilities, like Force Push, Pull, or Throw, and a Force Jump. You will need to keep your Lightsaber equipped at all times when performing Force powers. On the left side of your screen, it will instruct you on what buttons to push for each ability. To Force Jump, you'll press the basic jump button A, X, or Spacebar, and then press the same button again while you're in the air. This works as a double jump basically and is very useful for reaching higher areas as seamlessly as possible. Be careful, though; you still take fall damage. I made the mistake of testing my Force Jump off the side of a cliff, and it didn't go well for me.
Related: Where to get Star Wars Blasters and Lightsabers in Fortnite
How to Force Jump onto or off a grind rail in Fortnite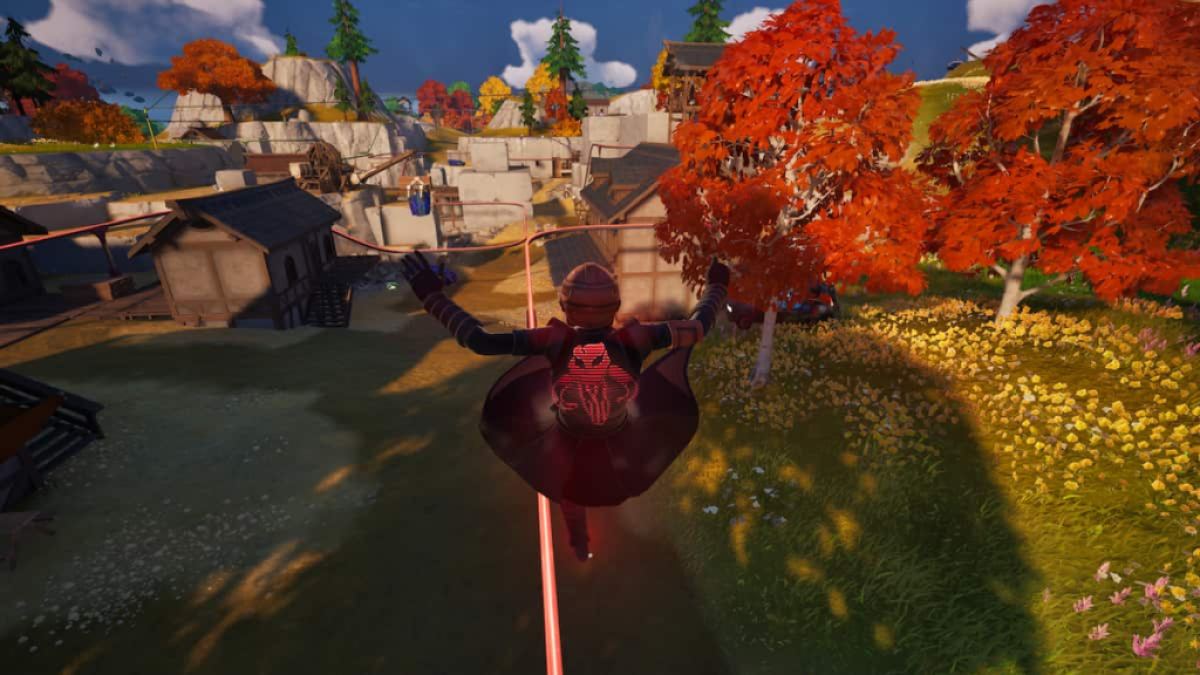 Now that you can perform a Force Jump, you can complete your "Begun the Clone Wars Have" quest to "Force Jump onto or off a grind rail." This isn't too difficult since your character will pretty much lock onto the grind rail as long as you're jumping in close proximity to it. All you have to do is locate a grind rail and double jump with your Lightsaber drawn to land on the grind rail, or you can Force Jump while already on the grind rail and reland on it. You can also simply press the button to mount the grind rail, X, Square, or E, and then use your Force Jump to get off.
You can find grind rails at any of these locations:
Slappy Shores
Shattered Slabs
MEGA City
West of Kenjutsu Crossing
Force Jump is also great for taking down your enemies more quickly. Just double jump with your Lightsaber and then swing toward your opponents to deliver a swift attack from above. Utilize it effectively to enhance your chance for that dub and complete some challenges along the way.
Looking for more Pro Game Guides Fortnite content? Check out our guides on Fortnite Star Wars Republic Chest Locations or How to launch Kinetic Ore in Fortnite!