Image via Roblox Project Slayers
Project Slayers has quickly become one of the most popular Roblox experiences which draws inspiration from the famous Demon Slayer manga series. Players get to explore vast regions with multiple locations as they defeat bandits, level up, and learn unique breathing styles. However, in my playthrough I found it quite a chore to keep a track of every location from memory. This is why Map Points are crucial, as they allow you to unlock waypoints toward certain POIs in the game. Here's how you can get more Map Points in Project Slayers.
How to unlock Map Points in Project Slayers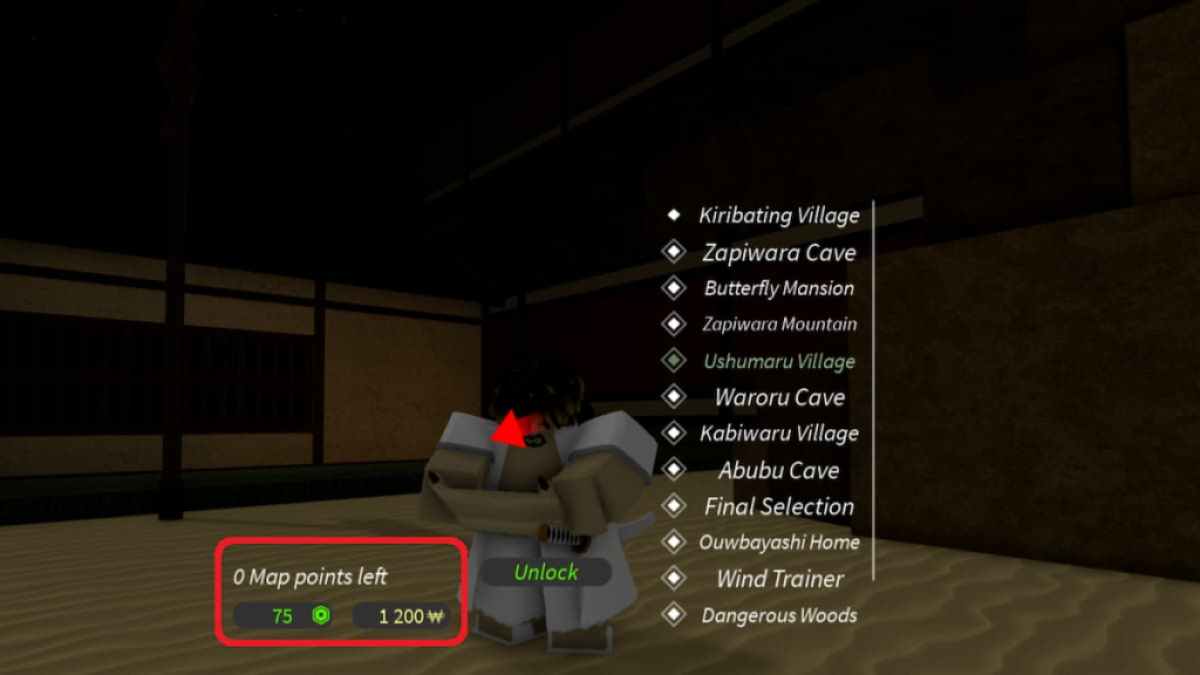 As mentioned prior, Map Points are a certain currency in Project Slayers that can be used to unlock waypoints toward certain POIs, as well as unlock the ability to fast travel to these destinations by interacting with the Horse Guy. As you start the game, you will have two free Map Points that you can use to unlock two locations on the map. After those are used up, you must purchase additional Map Points in exchange for 75 Robux, or 1,200 Wen. To unlock a location, simply open the map from your Toolbar, select the location you wish to unlock, and then click the Unlock button.
Related: How to get money quickly in Project Slayers
How to use the Map in Project Slayers
The Map in Project Slayers can be equipped from your toolbar by clicking on the map icon. Opening the Map will display a list of all locations available in your current region, and each location can be unlocked by using one Map Point. Once a location is unlocked, you can select it from the Map to have an arrow point you toward its direction. Unlocked locations can also be accessed quickly by interacting with the Horse Guy stationed in various areas on the map.
Wondering how to learn a new breathing style in Project Slayers? Check out How to get Sound Breathing in Project Slayers, right here on Pro Game Guides.