Image via Escape Running Head and GEMS COMPANY
You know, we've seen some…interesting Roblox brand collabs in the past, but this might be one of the strangest. The virtual idol group GEMS COMPANY has made its debut on the Roblox platform thanks to an event being held in Escape Running Head in which players can complete a short maze and earn the GEMS COMPANY Hoodie totally for free. For a quick look at how to complete this maze, continue reading below, and be sure to do so before May 28, 2023, when the hoodie will disappear forever!
How to earn the free GEMS COMPANY Hoodie avatar item in Escape Running Head
Upon spawning into Escape Running Head, you should see a GEMS COMPANY-themed portal. Walk through this portal to be teleported to the special event stage.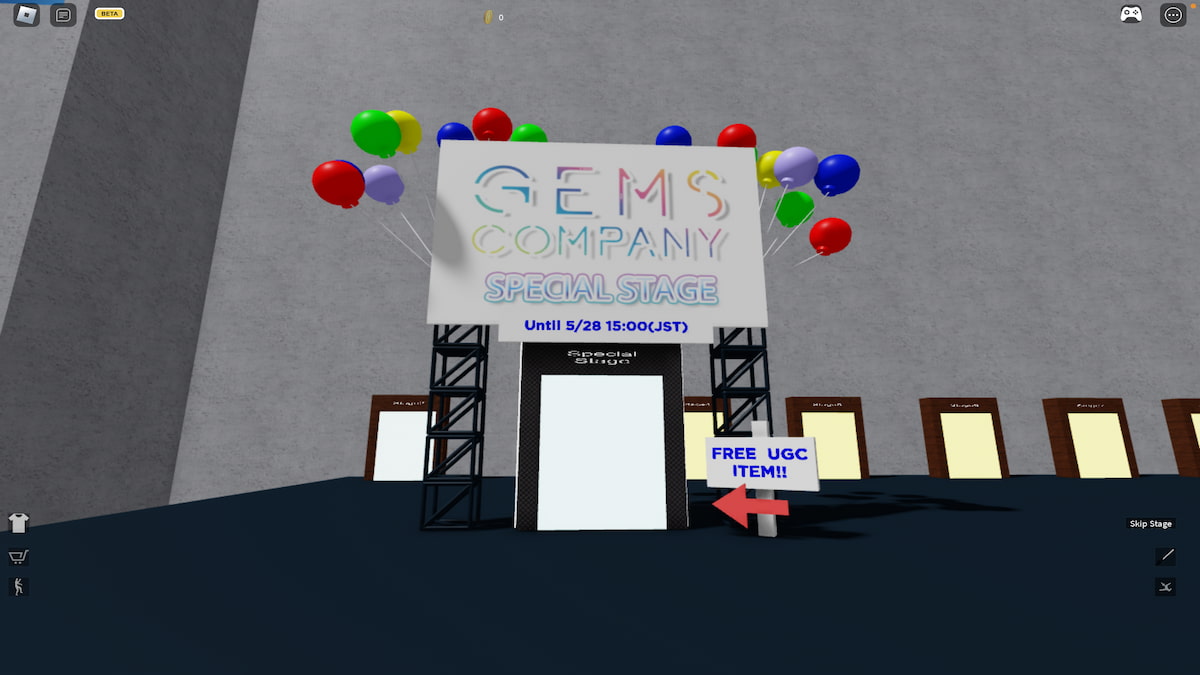 Once here, simply walk down and off the small staircase to enter the maze.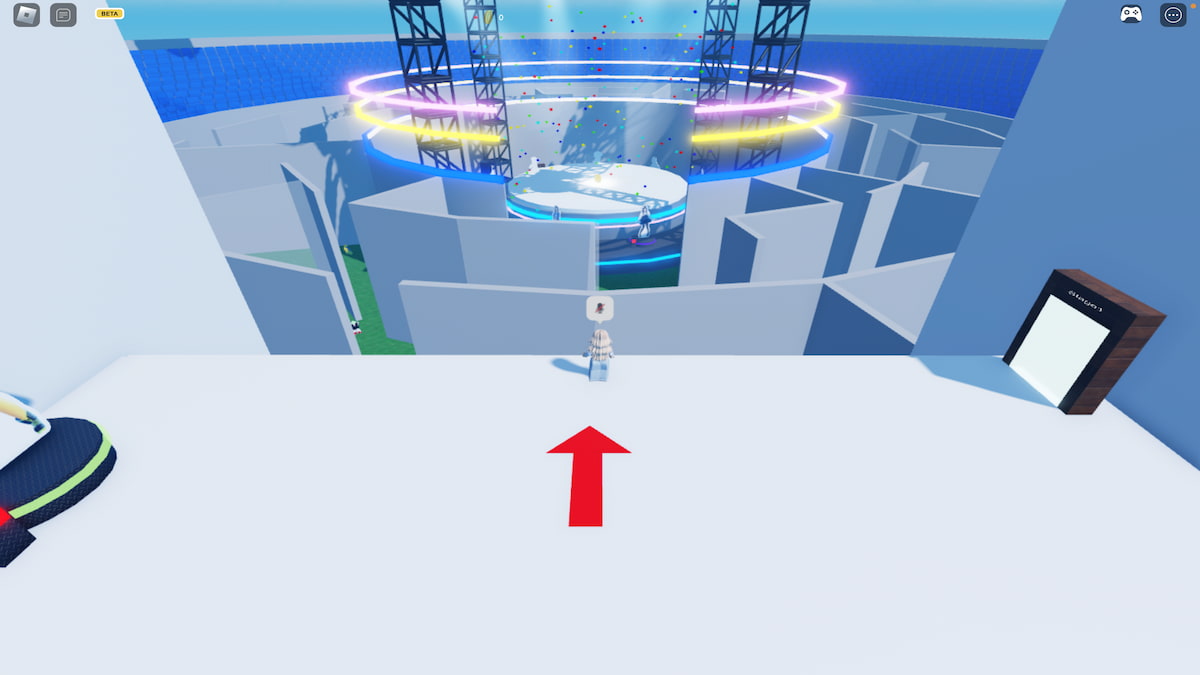 To maneuver through this maze successfully, you'll need to look for/follow the red arrows that appear on the walls without being touched by the moving GEMS COMPANY heads. The correct path is easy to find, but we've included a few pictures just in case you get lost!
Related: How to get all free items in NCT 127 World – Roblox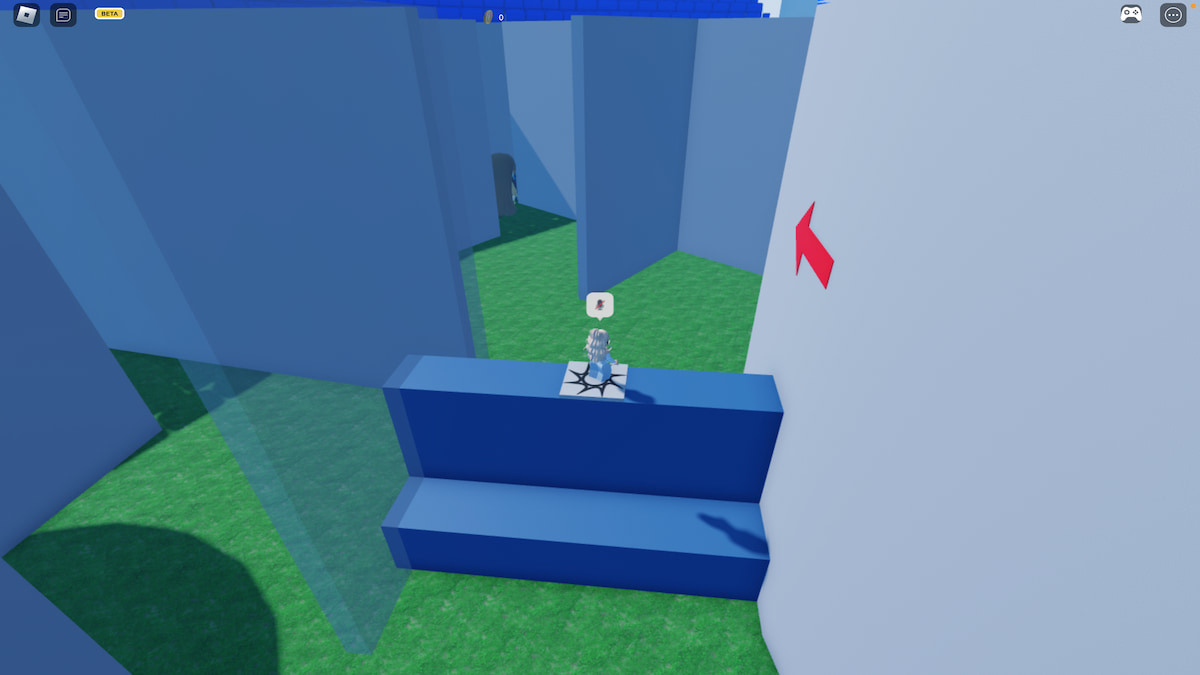 As soon as you cross the finish line, you'll unlock the GEMS COMPANY Hoodie. Congrats!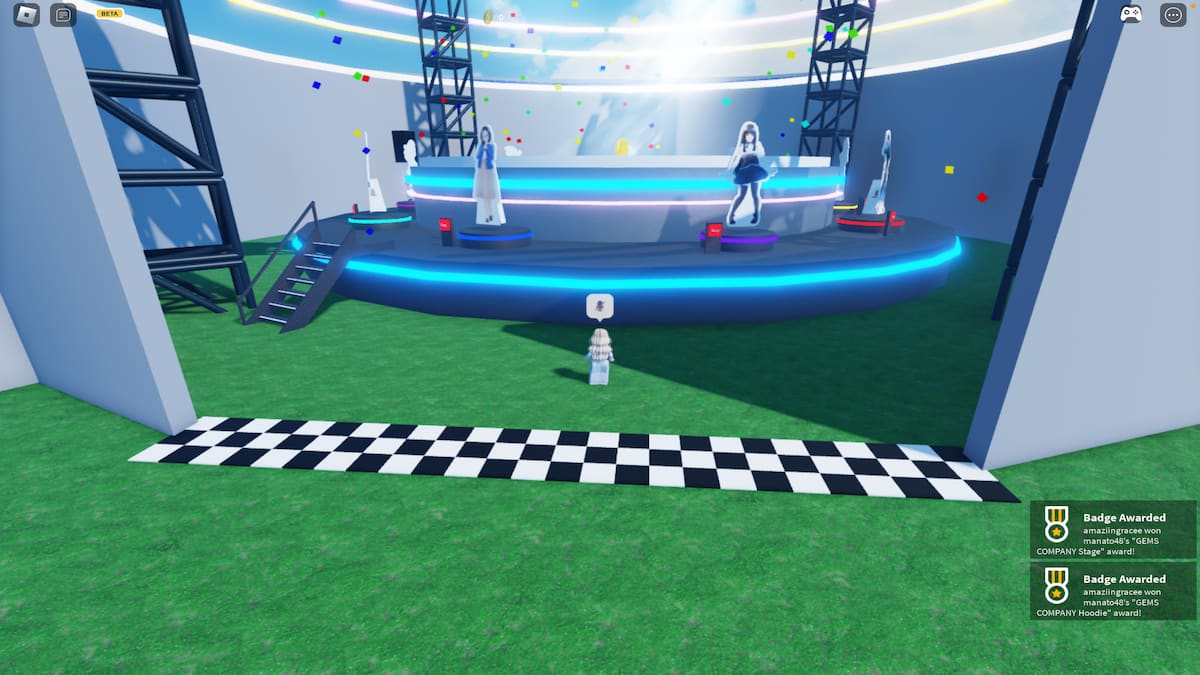 What is GEMS COMPANY?
GEMS COMPANY is a completely-virtual, Japanese music group that began in 2017 and is currently comprised of the following nine members: 小瀬戸らむ (Ramu Koseto), 星菜日向夏 (Hoshina Hinaka), 奈日抽ねね (Naninu Nene), 有栖川レイカ (Reika Arisugawa), 音羽雫 (Shizuku Otowa), 水科葵 (Mizushina Aoi), 長谷みこと (Mikoto Hase), 赤羽ユキノ (Yukino Akabane), and 一文字マヤ (Ichimonji Maya). Each member of the group has their own YouTube channel where they collab with their peers to sing songs, play video games, chat, etc., and then the entire group comes together to make content under the general GEMS COMPANY channel.
What makes this group most unique is the fact that none of the members are actually shown on camera, and are instead represented by V-Tubers, or virtual characters, that the entertainment conglomerate Square Enix has created. Despite the members being hidden off camera, however, each one has a specific personality and brings their own sense of individuality to the group.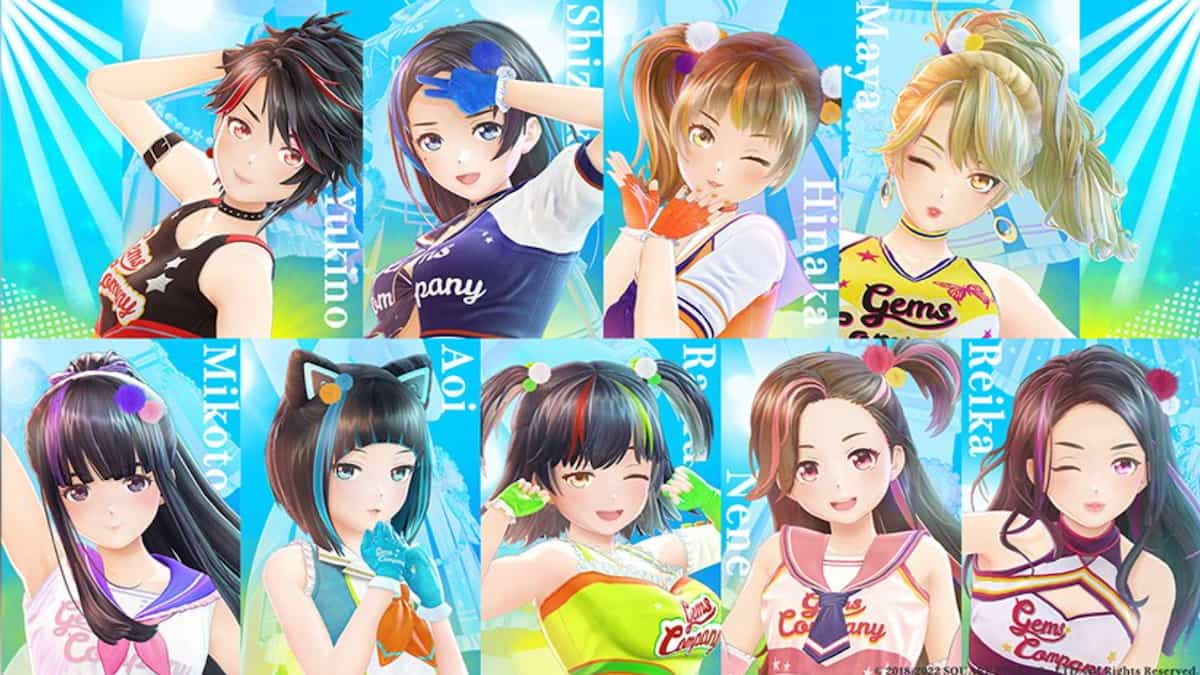 End
That's it for our guide on how to get the GEMS COMPANY Hoodie in Escape Running Head! As mentioned above, be sure to claim this item before the end of May 2023, as it will be gone forever at the start of June!
Looking for more Roblox content, including free items? Check out our recent guides on How to get all free items in Vita Coco The Coconut Grove – Roblox or How to get all free items in TWICE Square – Roblox here on Pro Game Guides!