Screenshot by Steam Game Guides
Just like the Deimos Staryard, The Clinic is an ever-orbiting space station that you can board in Starfield. During the Surgical Strike quest for the Freestar Collective faction, you're directed to this staryard, however, here's a guide for anyone who wants to visit the place outside the mission.
Where to find The Clinic in Starfield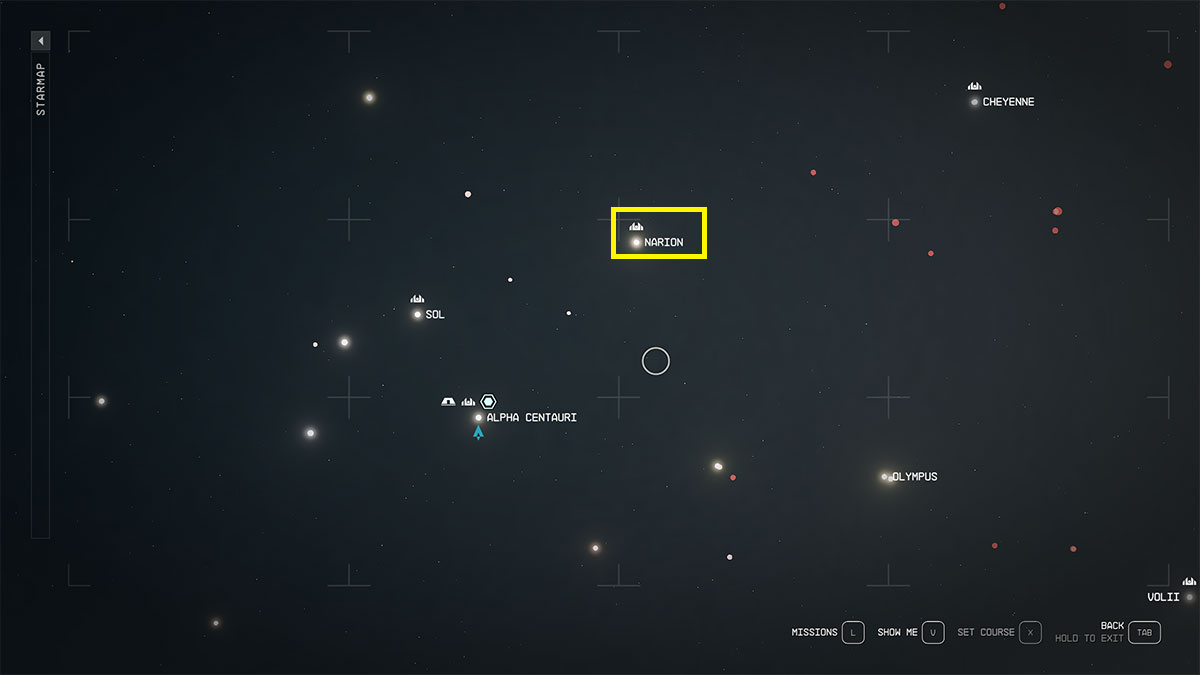 Open the Starmap and go to the screen with all the star systems. Select for the Narion system, which is situated slightly above Alpha Centauri. You'll spot The Clinic in the right end as I've shown in the image. Now, choose the Set Course option and Jump to reach your destination directly. If The Clinic isn't showing up for you, just jump to the Deepala next to it and fly to the staryard.
Related: Where to find the Den in Starfield
How to Dock into The Clinic in Starfield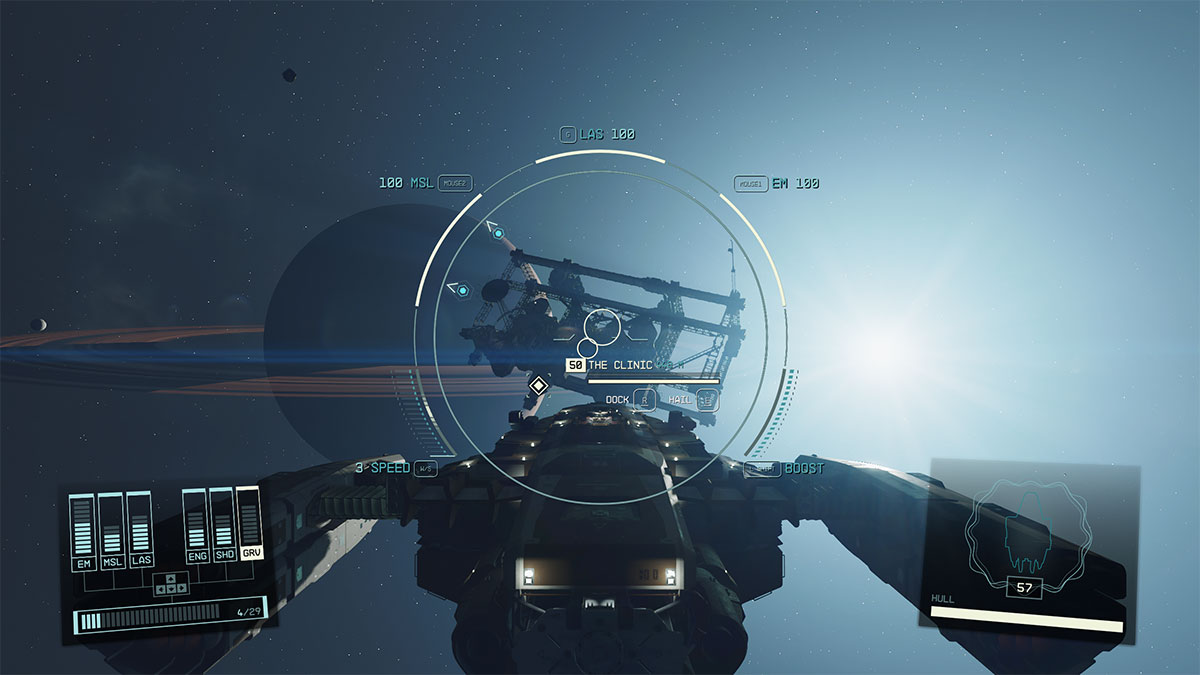 Reach within 500 meters of The Clinic and press the select target input (E on keyboard and A on controller). Now hold the dock input to dock your ship to the space station (R on keyboard and X on controller). Once your ship is docked, you can board The Clinic by holding X on either input device.
Stay tuned to Steam Game Guides for more Starfield content. In the meantime, head over to our article on How to Add Cargo to Frontier Ship in Starfield.