Screenshot by Pro Game Guides
Once players get to exploring the new zone of the World of Warcraft 10.1 update, they'll discover a bunch of new World Bosses and chests to open up. The Dreamer's Bounty is one such chest, but it won't just open up like any other one will.
How to open the Dreamer's Bounty chest in WoW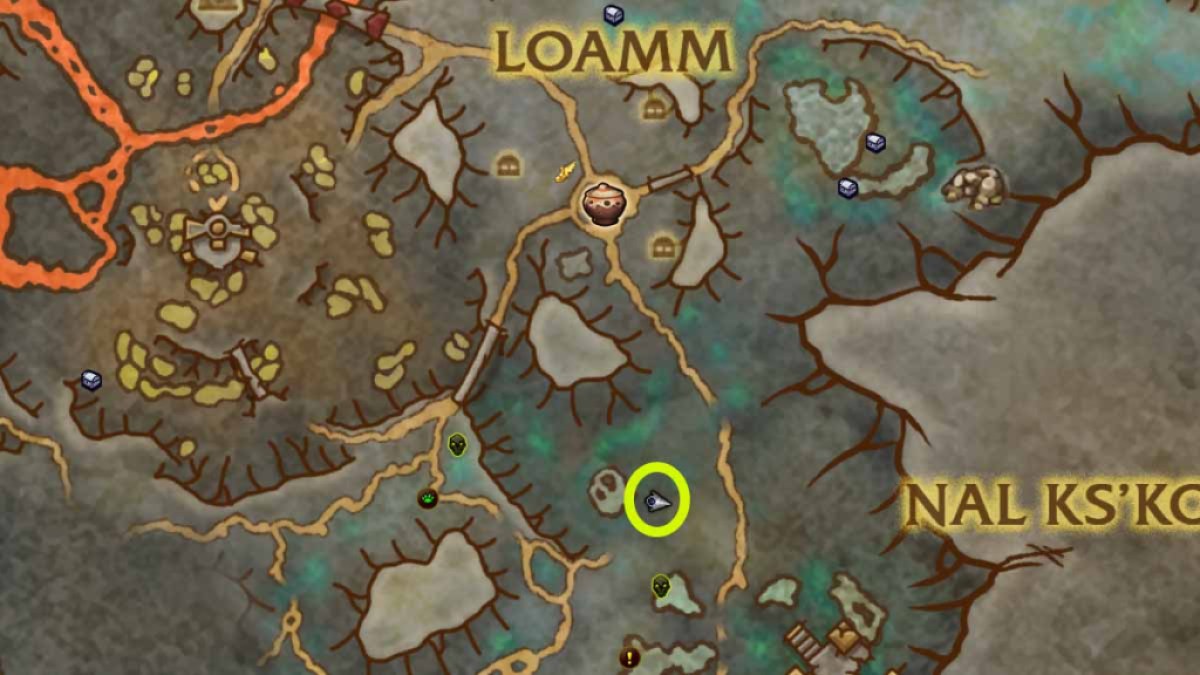 For starters, it helps to know where the Dreamer's Bounty chest can be found. It is located near the road south out of Loamm in the Zaralek Cavern. Around the chest, you'll see a bunch of moths flying around. These moths are the key to opening up the chest.
Related: How to fix WoW Dragonflight Performance & Stuttering Issues
Engage with the Preying Dustmoth and wait for it to use Drowsy Dust. Don't interrupt this cast so you can allow it to put a debuff on you. From here, kill the moth and you'll be able to open the chest up. It only works if you have the debuff on you, so make sure you have that and it's smooth sailing.
What's in the Dreamer's Bounty chest in WoW?
As for what's inside of the chest, it does seem like it's random. Things like Flightstones and Shadowflame Crest Fragments that are used for upgrades are likely to be found, but you can get lucky and find some gear in there too.
If you're somebody who has been raiding or doing Mythic+ dungeons throughout Season 1, you're not likely to find an upgrade in here, but you could get a cool transmog out of it. The same goes for just about any chest in the zone, but it's still fun to explore new areas.
For more World of Warcraft guides, take a look at How to get the free Ethereal Portal from Twitch Drops in WoW on Pro Game Guides.