The Season 3 Reloaded update added a secret underground bunker map in Call of Duty: Warzone DMZ. Located beneath Al Mazrah, the Koschei Complex has multiple entrances. The Leaked Documents mission for Tier 4 Redacted tasks you to visit one of these entrances and extract an item from there.
Leaked Documents DMZ Mission
Find and extract the schematics from the Rohan Oil bunker entrance.
Dead drop it in Building 21.
How to get the schematics from the Rohan Oil bunker entrance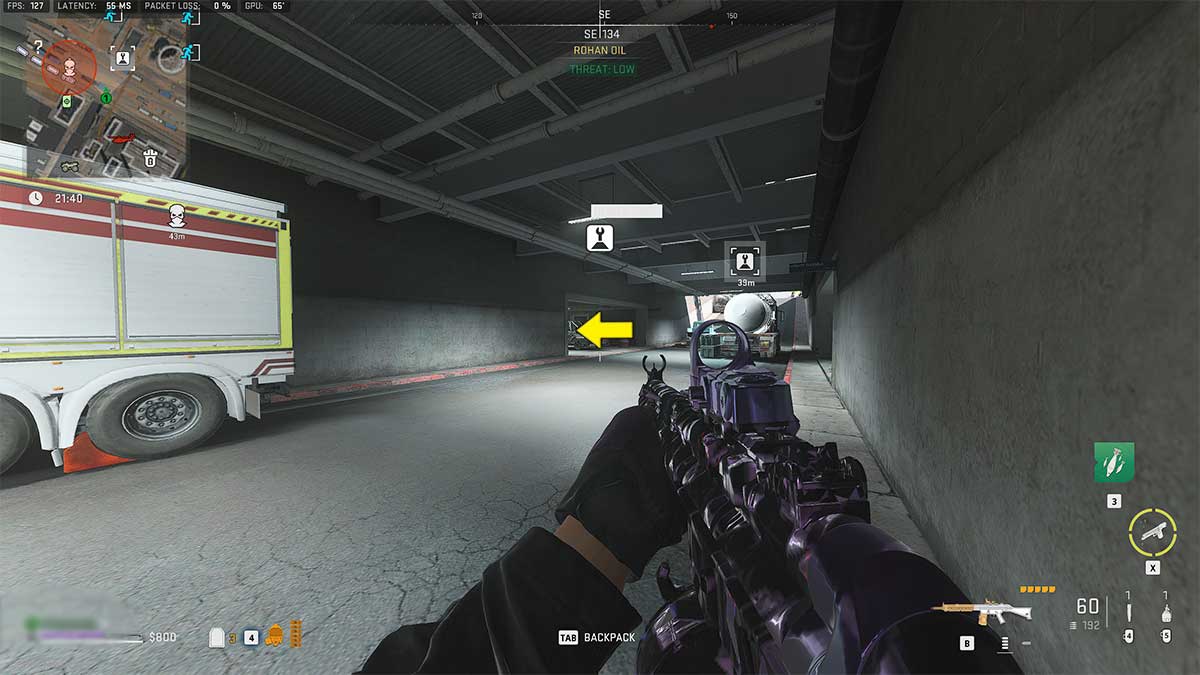 For this mission, you need to deploy into Al Mazrah and head to the Rohan Oil Utility Tunnels in the northern region of the map (see map above). Once inside the underpass, enter the garage to the east. You'll have to lie down and crawl inside through the opening shown in the third image. Grab the Bunker Schematics from the table marked in the fourth image.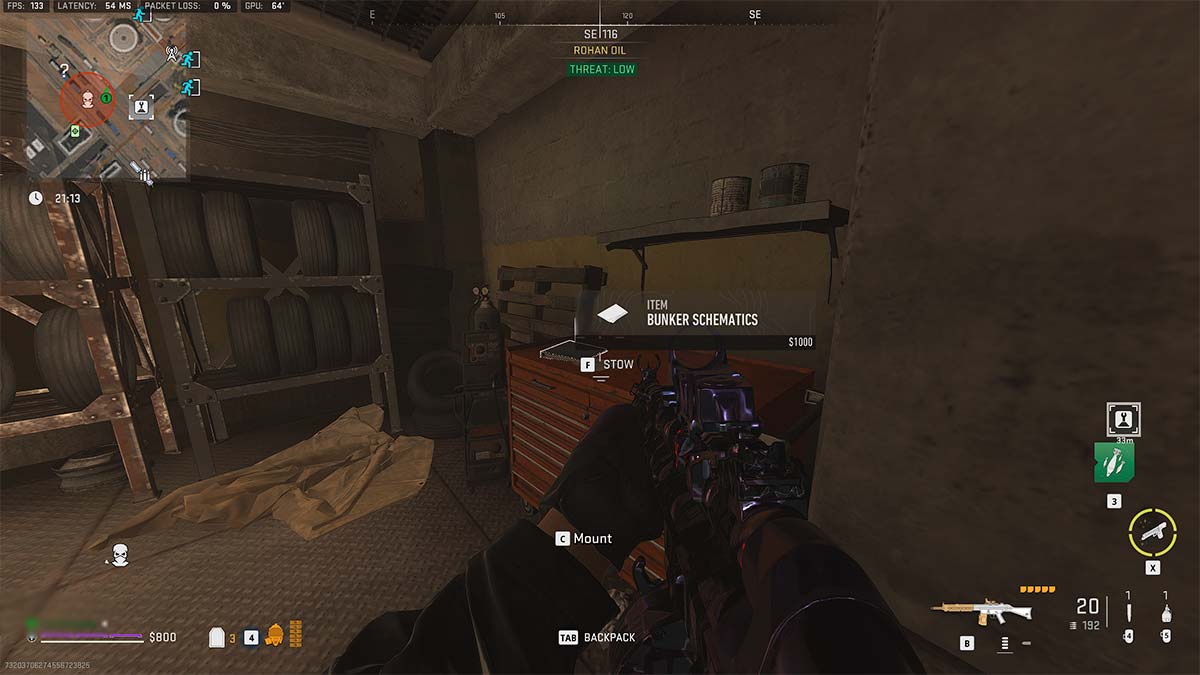 To complete the first task of the mission, you need to extract this document from Al Mazrah. You can head inside the Koschei Complex from the entrance right next to you and extract from there, but it may be risky. I suggest you either call an exfil helo in Al Mazrah, or even better, complete a Rescue Hostage contract and extract in the evac helo.
Related: Infrared Mission Guide DMZ
How to dead drop the schematics in Building 21
The next part of the Leaked Documents mission requires you to deliver the Bunker Schematics into the dead drop in Building 21. As you may know, this facility is only accessible during weekends, so you'll have to wait if you're attempting this mission on weekdays. Until Building 21 becomes available, you can keep the Bunker Schematics in your mission items stash.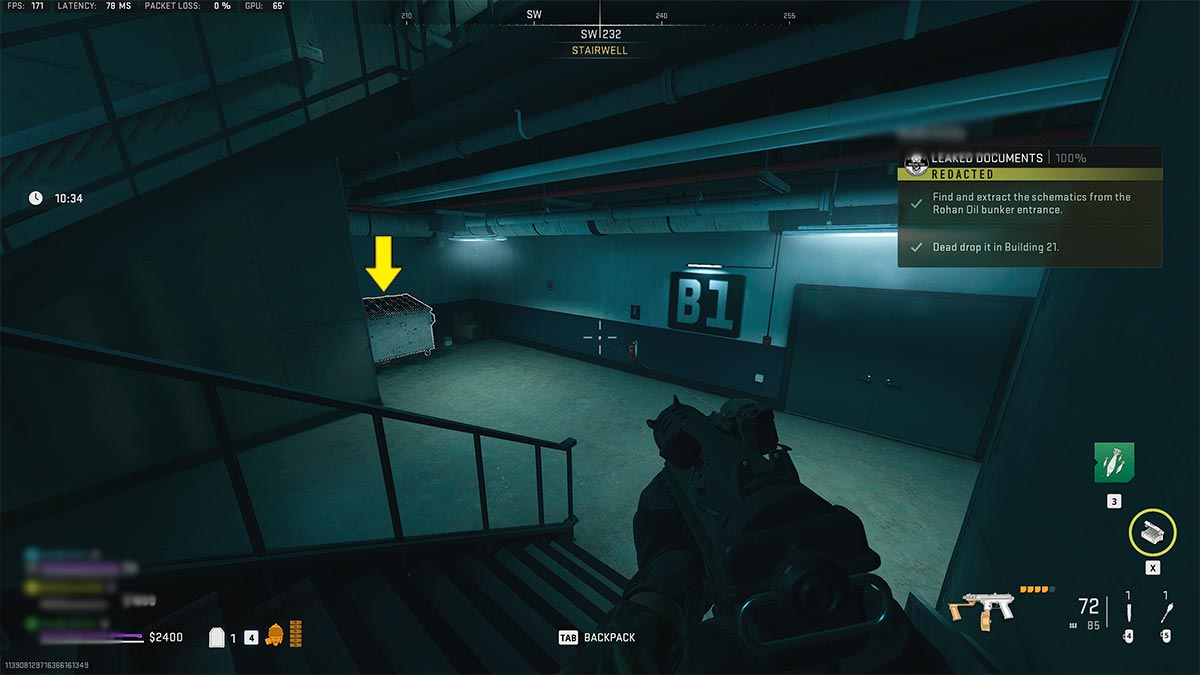 When you're ready, add the document to your backpack and infiltrate into Building 21. There's only one dead drop on this map and it always appears in the stairwells of the first floor. For me, the Building 21 dead drop was in B1 Stairwell, but it may appear in A1, C1, or D1. Your objective is to look for the dumpster on the first level stairwells and dead drop the Bunker Schematics in it.
Stay tuned to Pro Game Guides for more Call of Duty: Modern Warfare 2 and Warzone 2 content. In the meantime, head to our How to get the Koschei Complex Weapon Case in DMZ article.