Screenshot by Steam Game Guides
When you visit a new town in Starfield, like New Atlantis or in our case, Neon, you find that there is a lot to do and see. Whether you want to listen to music while drinking or buy some contraband, I've singled out all you should do during your visit to Neon.
All Neon Locations in Starfield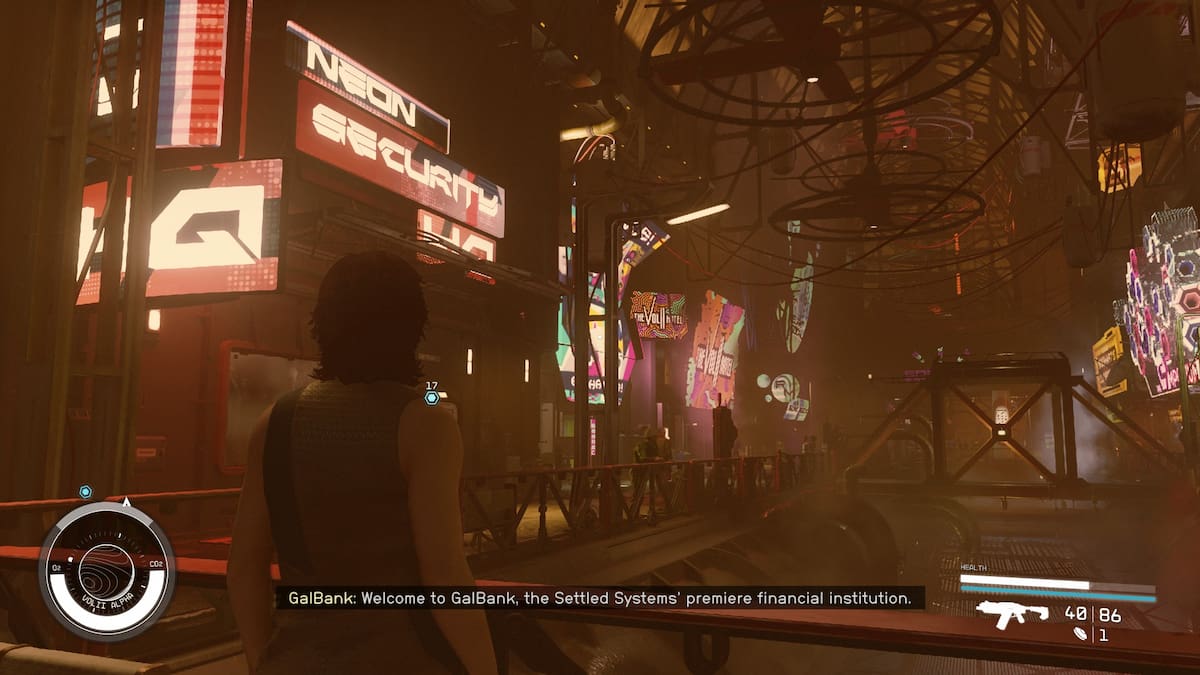 Is there a map of Neon in Starfield?
In Starfield, you don't have individual city maps. When trying to view a map of Neon, all you'll see are indicators for the Neon Core and the separate area where you land your ship during visits. That being said, Neon has a pretty simple rectangular layout that you can get used to fairly quickly.
All Neon Venders in Starfield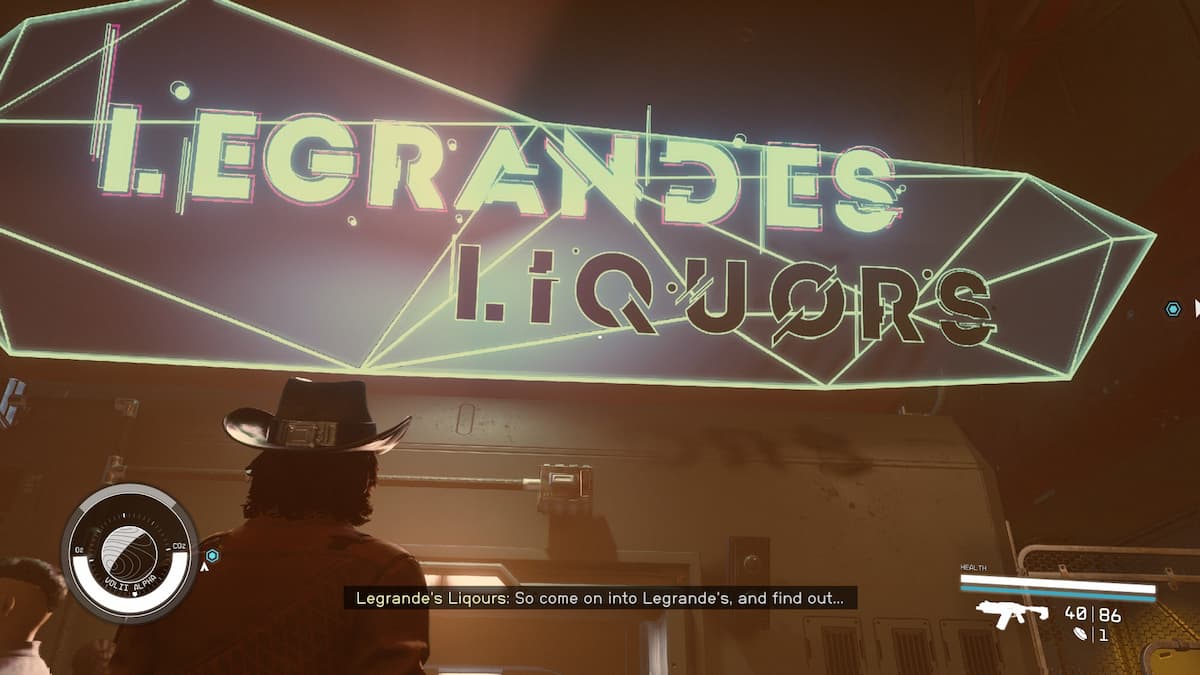 Neon has no shortage of storefronts, so expect plenty of opportunities to drain your Credits. From food to medicine, and even contraband, there's a plethora of shopping venues to explore:
Shop
Items Sold
Chunks
Food (Aid)
Chunks Express
Food (Aid)
The Emporium
Miscellaneous Items
Legrande's Liquors
Drinks (Aid) and Blend, a special drink
Mining League
Mining Items and Resources
Newill's Goods
Suits, Helmets, Aid Items,
Resources, and Miscellaneous Goods
Neon Tactical
Weapons, Ammo and Work Bench
Terrabrew Coffee
Drinks (Aid)
Reliant Medical
Medicine (Aid) and Pharmaceutical Bench
Sieghart's Outfitters
Clothing, Weapons, Suits, Helmets,
Resources, and Miscellaneous Goods
Stroud-Eklund
Spaceships and Parts
Trade Authority
Contraband Items
Related: All Starfield Religions, Traits & Which One To Join
What is there to do visiting Neon in Starfield?
While you are in Neon, you may be in the mood to do something other than shop for various goods. Luckily, there are some other things to occupy your time. Here are the fun things you can do while visiting Neon in Starfield that are not just visiting vendors:
Place
Attraction
Astral Lounge
Drinking, Atmosphere,
Recruit Companion, and speak with Benjamin Bayu
Enhance!
Change your character's appearance
Euphorika
Drinking, Atmosphere, Recruit Companion
Galbank
Steal from ATMs
Madame Sauvage's
Contraband, Recruit Companion, Ebbside Strikers
Neon Security
Visit the Jail
Volii Hotel
Sleep and Mission Board
Want to read more about Starfield? If so, check out How to swap weapons in Starfield on Steam Game Guides.