Scout rifles in Destiny 2 fill a unique spot. They are a phenomenal mid-range weapon that is great for keeping enemies at a distance in both PvE and PvP. While Guardians love a good Exotic, they can only equip one. With scout rifles being so versatile, they make a strong addition to any loadout. That being said, here are the best Legendary scout rifles in Destiny 2.
What are the best Legendary Scout Rifles for PvE in Destiny 2?
3. Taraxippos
This Strand scout rifle came along for the ride with Eva Levante in the 2023 Guardian Games. There are numerous rolls that can hold down the fort in any PvE activity. Gutshot Straight and Explosive Payload mean that you don't have to be as accurate to pull off satisfying explosions. Fourth Time's the Charm and Hatchling are great for a Strand build as precision shots create additional Threadlings. For those that missed it the first go-around, definitely keep an eye out when the Guardian Games come back next year.
2. Doom of Chelchis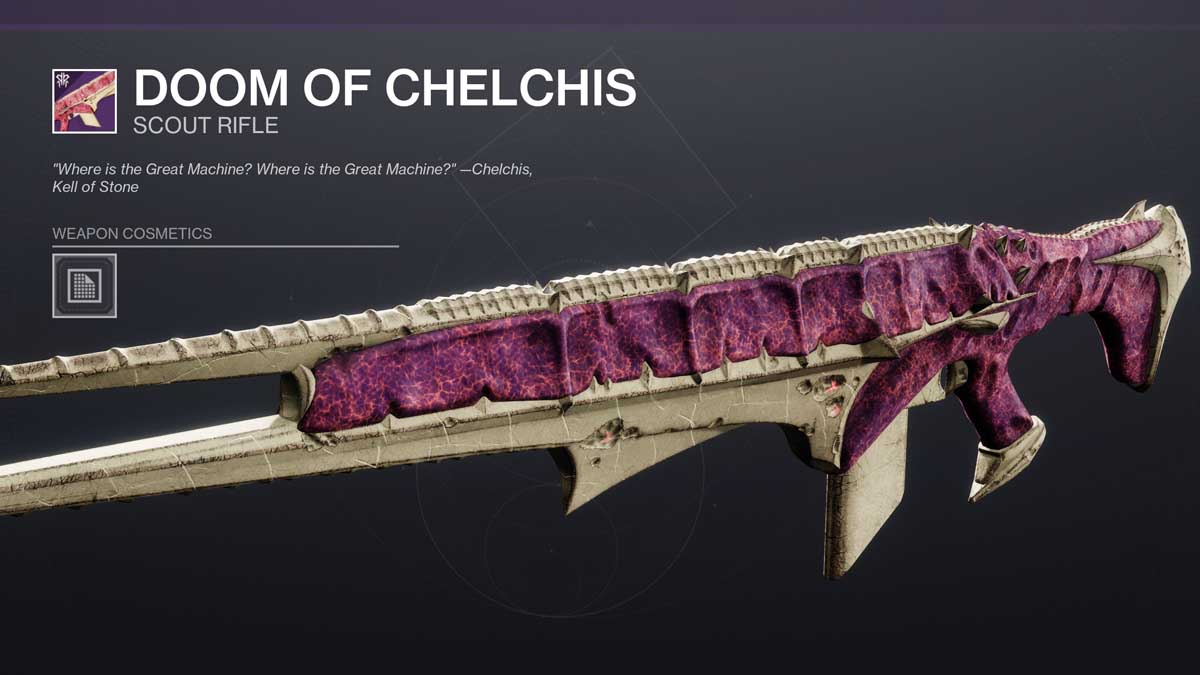 Those who wish to take the fight to The Taken King, Oryx, may find themselves suitably rewarded for their troubles. Doom of Chelchis is a monster of a Void scout rifle. It can drop as a red border that can then be crafted with the absolutely devastating Explosive Payload and Frenzy perks for obscene amounts of AoE damage. Fans of big explosions can also craft it with Firefly and Dragonfly to channel their inner Mr. Torgue.
Related: Best builds for Crota's End Raid in Destiny 2
1. Glissando-47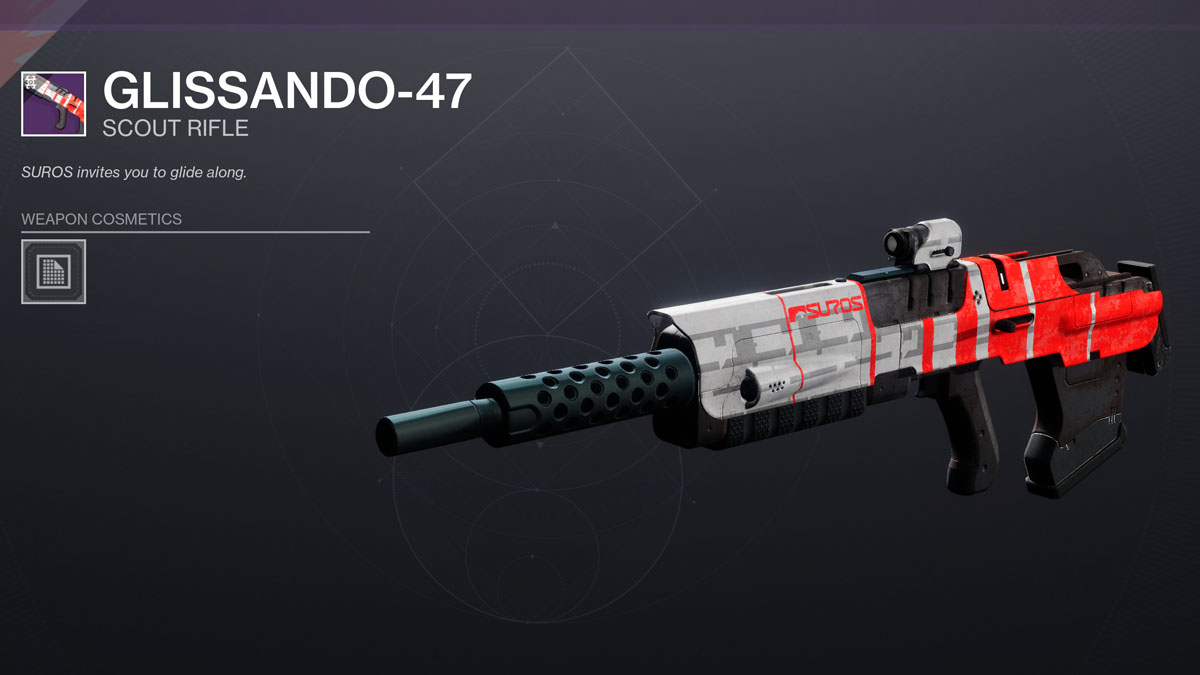 Glissando-47 was introduced in Destiny 2's Season 21, Season of the Deep. It functions as a spiritual successor to Taraxippos but with an increased range. While it may not be craftable, it can roll with Reconstruction and Hatchling. This allows it to potentially overflow the magazine up to double its normal size which means that there are Threadlings for everyone! Plus, even better, Glissando-47 isn't locked to an event so Guardians are able to keep farming rolls.
What are the best Legendary Scout Rifles for PvP in Destiny 2?
3. Contingency Plan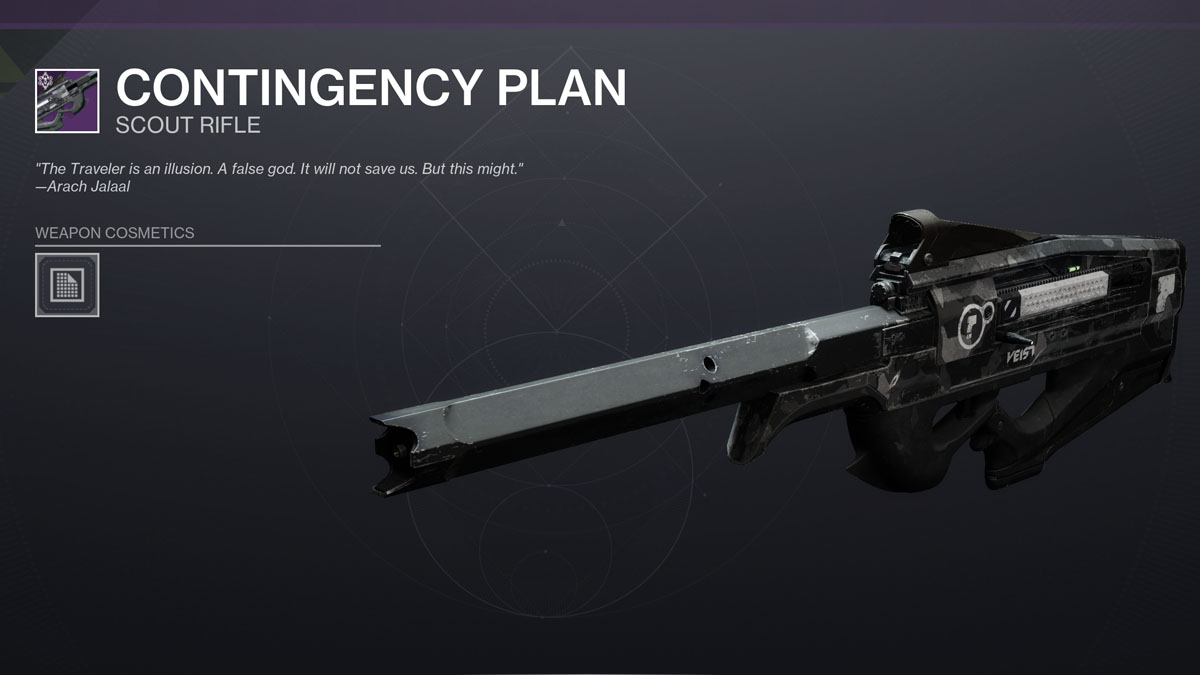 Contingency Plan has been around since Season 15 in Destiny 2. This Arc energy scout rifle actively rewards compulsive reloaders with the Tunnel Vision and Kill Clip combo. Reloading after nabbing a kill increases target acquisition, aim down sights speed, and damage for five seconds. So, for those Guardians who can hold down a lane, Contingency Plan is the right plan.
2. Long Arm
I absolutely love Long Arm. It takes all the beauty of the Exotic Dead Man's Tale and condenses it into Legendary form. While it's not craftable, there are plenty of rolls to chase depending on your play style. Hip-fire Grip and Explosive Payload are great for punishing body shots whereas Rapid Hit and Explosive Payload will reward more precise targeting. While Long Arm is no slouch in PvE, it's clearly better used in the Crucible, Trials, and Iron Banner.
Related: Destiny 2 Crota's End – The Stills Encounter Guide
1. Randy's Throwing Knife
Name a more iconic scout rifle in Destiny 2. I dare you. The utterly disgusting Rapid Hit and Kill Clip combo is still there but there are several other nasty rolls that can be had. Corkscrew Rifling and Extended Barrel work great in any situation to try and control Randy's madness. Zen Moment and Kill Clip makes a good thing better while Perpetual Motion and Kill Clip will keep you running serpentine while dropping opposing Guardians. While Bungie might not always hit the mark, Randy's Throwing Knife certainly does.
For more Destiny 2 goodies, check out Destiny 2 Crota's End Bridge encounter guide on Steam Game Guides!