The Genshin Impact Fulminating Sandstorm event runs from April 21, 2023, to May 1, 2023, introducing players to the legendary Wenutslayer Cannon, which will be used to control the increasing population of Wenuts. The event involves multiple quests tied to challenges, each with a different set of objectives.
How to unlock the Fulminating Sandstorm event in Genshin Impact
The Fulminating Sandstorm event is open to all players who have completed the following prerequisites:
Reach Adventure Rank 28 or above.
Complete the Archon Quest Chapter I: Act III – A New Star Approaches.
Keep in mind that you also need access to the Desert of Hadramaveth in Sumeru, where the challenges are located. Once you've completed all of the above, you'll get the Event Quest called The Culling of the Worms: Proposal, which involves speaking to researchers in the desert. It involves completing the first event challenge called Proposal & Gathering.
Related: Genshin Impact Apple Cider Location
Genshin Impact The Culling of the Worms: Proposal guide – Fulminating Sandstorm event
Head to the Fulminating Sandstorm page in the event menu, then click on Event Details. Select the first challenge, Proposal & Gathering, and click Go to Challenge to find its location in the World Map. Head to the challenge area and speak to Vinayak to initiate it.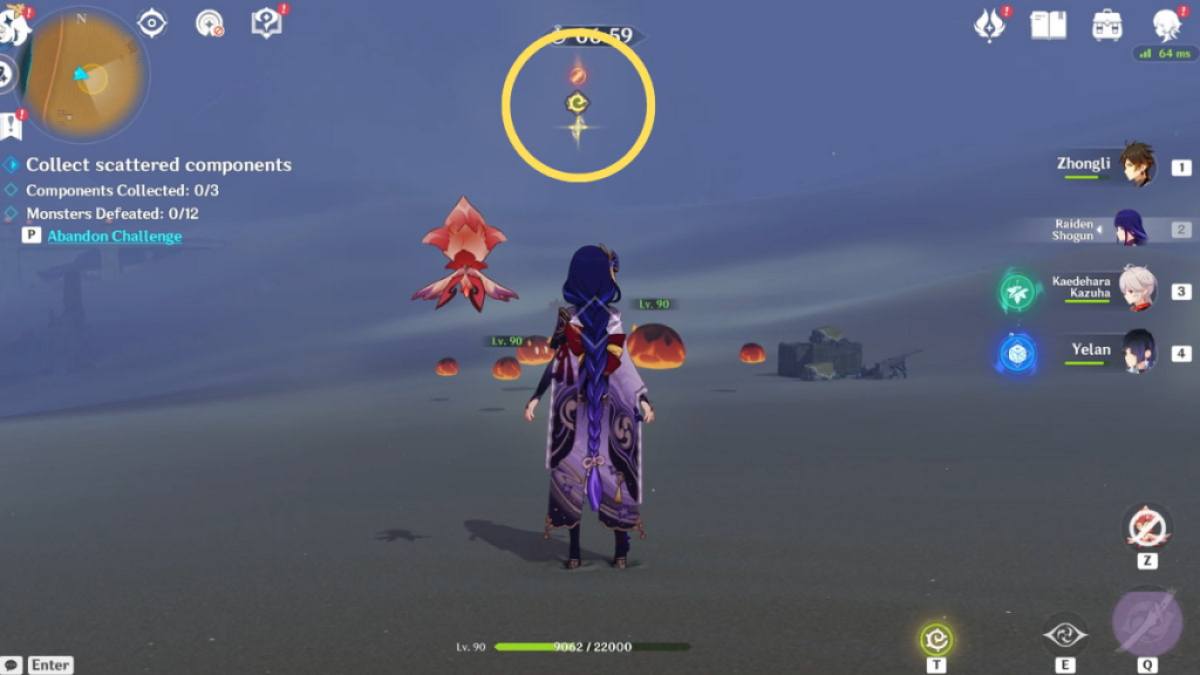 The challenge involves defeating two waves of enemies across three rounds and collecting one Component per round (three total). Start by hooking onto the Four-Leaf Sigil to obtain a Diving Benediction (red buff), which will create a shockwave upon doing a Plunging Attack. Defeat all the enemies and wait for the next wave to spawn. Defeat the second wave as well.
Once that's done, look for the glowing spot by some crates nearby. Interact with it to collect one Component. If you're lost, reference the highlighted area in the mini-map to get back on track.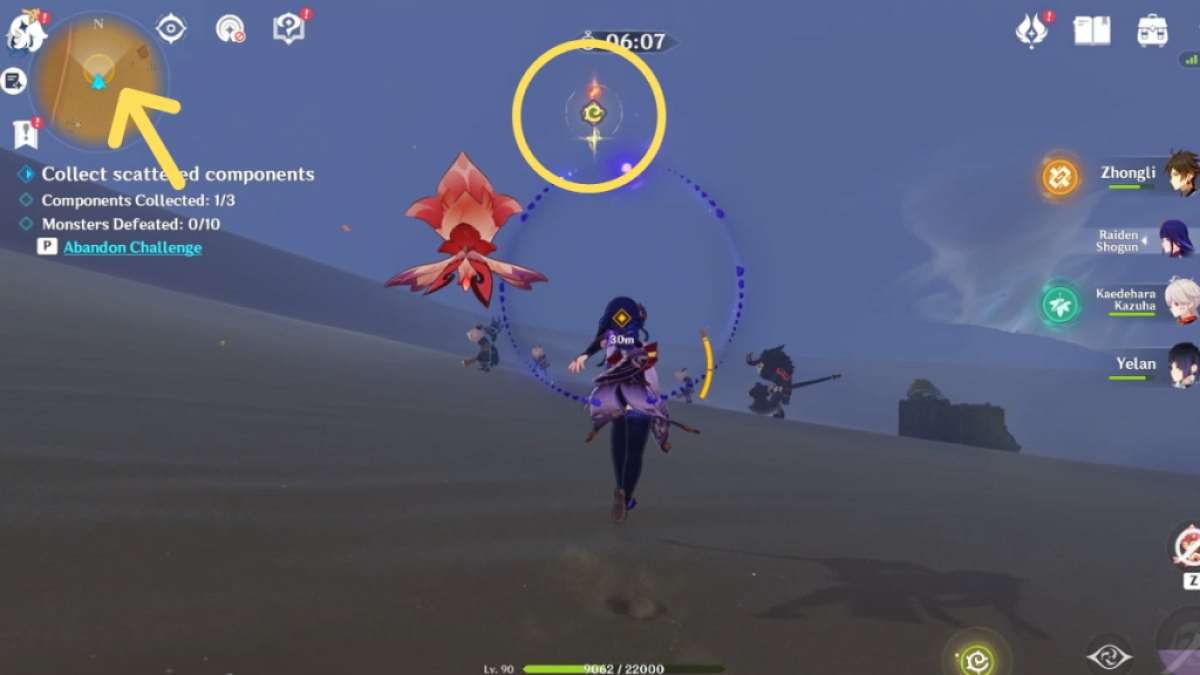 Once you've obtained the Component, reference the highlighted area in the mini-map to find the next challenge area. Like before, hook onto the Four-Leaf Sigil to obtain the Divine Benediction buff, do a Plunging Attack, defeat two waves of enemies, and collect the nearby Component. Do the same until all three Components have been collected.
Once you're done, the challenge will complete, triggering dialogue with the researchers. You can get rewards from the Event Details and start the next Event Quest.
For more desert guides, check out our Genshin Impact As the Khvarena's Light Shows Nirodha World Quest guide here on Pro Game Guides.