Screenshot by Pro Game Guides
Honkai: Star Rail takes players into an exciting trailblazing adventure across the galaxy. But boarding the Astral Express only makes up a fraction of your journey, as worlds are corrupted with dangerous enemies, from the Antimatter Legion to the Mara-Struck. Honkai: Star Rail's combat system follows the classic turn-based format, rallying players into a dizzying game of speed and strategy.
Being a mobile-supported game that's catered to both classic and hardcore JRPG fans, you may be wondering if Honkai: Star Rail has an auto-battle system. The quick answer is yes, you can auto-battle in HSR! Read on to find out how it works.
How to auto-battle in Honkai Star Rail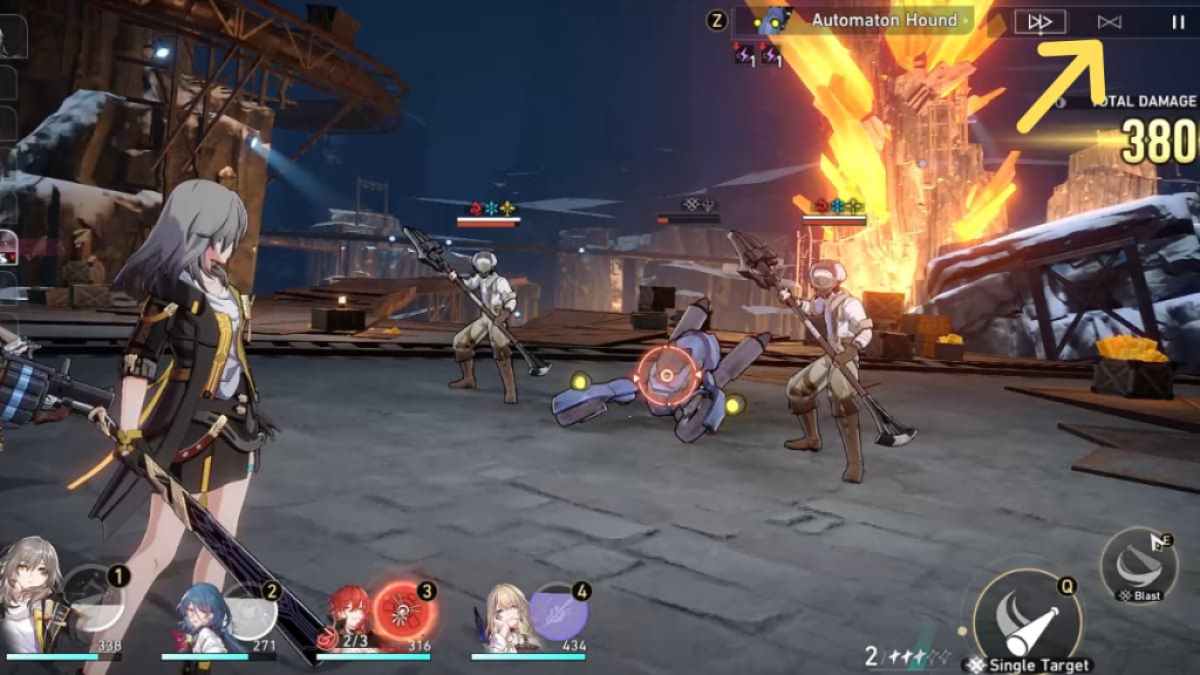 Related: How to use Locality Probes in Honkai Star Rail – Findie, Diting, & more
The auto-battle feature is unlocked while doing the Mission called Simulated Universe: First Closed Beta. While doing this quest, you'll have access to the auto-battle button on the upper right of the screen (where the arrow is pointing above). It can be used across all battles thereafter, but you need to turn it on manually.
However, keep in mind that the auto-battle feature is turned off for mandatory story battles, mainly for Trailblaze Missions. In these cases, you'll have to control combat manually. Additionally, since enemy encounters happen organically, there's no way to automatically repeat a battle multiple times.
For more tips for newbies, check out Honkai Star Rail – How to Heal and 15 Best Tips for New Honkai Star Rail Players here on Pro Game Guides.