Screenshot by Pro Game Guides
Honkai: Star Rail's complex character upgrade system includes Eidolons, which can be unlocked by obtaining multiple copies of the same character. This mechanic can often bare its fangs against free-to-players, who are limited to a few free pulls per month. But are Eidolons really necessary to get ahead of the game in HSR?
Honkai Star Rail Eidolons, explained
Eidolons are additional stats and upgrades that you can choose to unlock after obtaining an extra copy of a character. Each character can have up to six Eidolons, which means that you need seven copies to max them out. Eidolon benefits vary per character, but there are two upgrades that are consistent across everyone:
E3: Skill Level +2, up to a maximum of Level 15. Basic ATK Level +1, up to a maximum of Level 10.
E5: Ultimate Level +2, up to a maximum of Level 15. Talent Level +2, up to a maximum of Level 15.
Related: Honkai Star Rail—All Equilibrium Trials Guide
How to upgrade Eidolons in HSR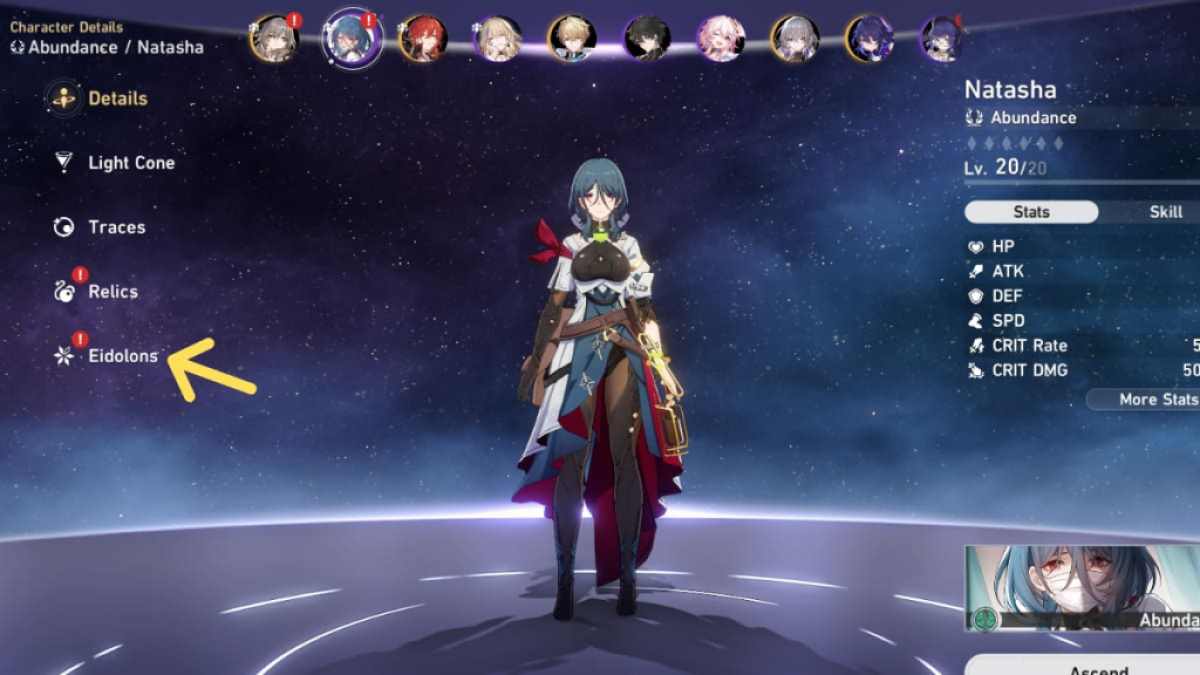 When you obtain a copy of a character from any means, whether from the Warp gacha, as rewards, or by purchasing from the shop, you'll be eligible to unlock one of their Eidolons. Head to the character menu and select the Eidolons button on the lefthand corner of the screen.
Eidolon upgrades are not automatically applied, so you can choose not to obtain an "upgrade" that you feel will make a character less effective in battle.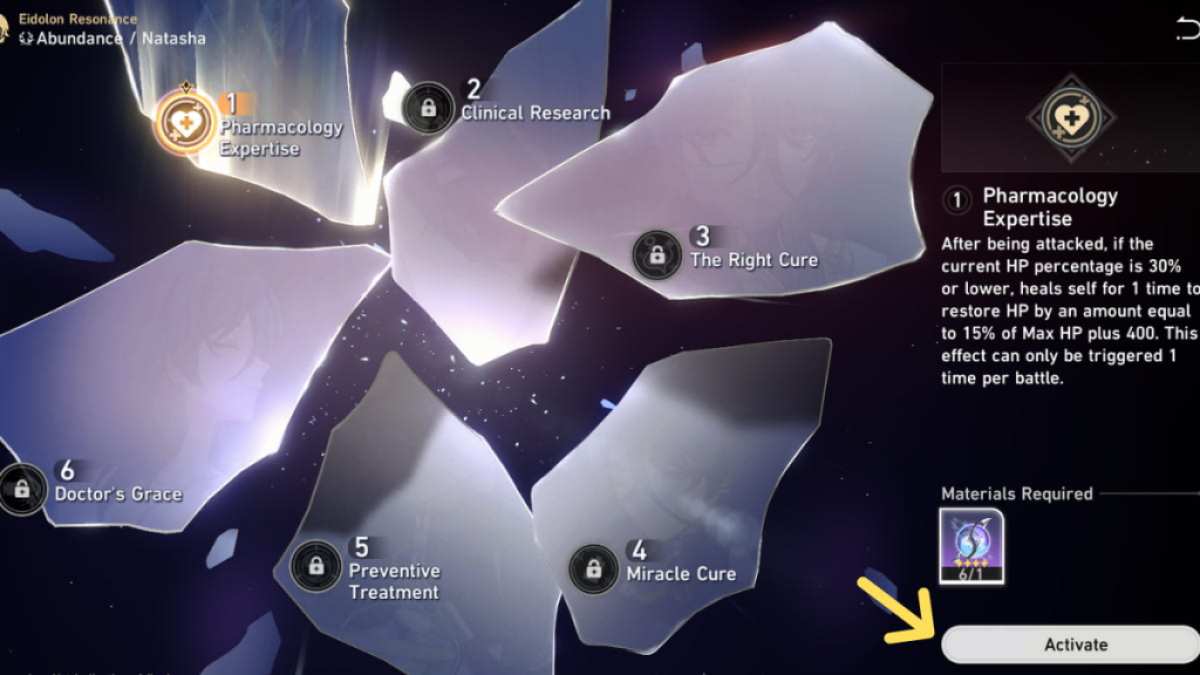 Click on a fragment and click Activate to unlock the corresponding Eidolon. Keep in mind that Eidolons are upgraded in order—you need to unlock E1 before moving on to E2.
Do you need Eidolons in Honkai Star Rail?
Eidolons can make some characters a lot stronger or more efficient in battle, but they're absolutely unnecessary to progress in the game. Star Rail has no PvP system, so there's no desperate need to make your characters powerful with Eidolon upgrades. Some enemies can be extremely tough to defeat, but free upgrades, such as leveling up, Ascending, upgrading Traces and Relics, and more will be enough to help you stay afloat.
To know more about Star Rail, check out Honkai Star Rail Traces – What are they, explained here on Pro Game Guides.