Screenshot by Pro Game Guides
Most of the time, Honkai: Star Rail will provide you with pretty clear directions on where to go during a quest. However, while completing Clara's Character Story Quest on Jarilo-VI, you may be confused when she asks you to meet her in the Tempering Workshop. There will be no blue diamond to guide you but we can help you out. Here's where to find it.
Where to find the Tempering Workshop in Honkai Star Rail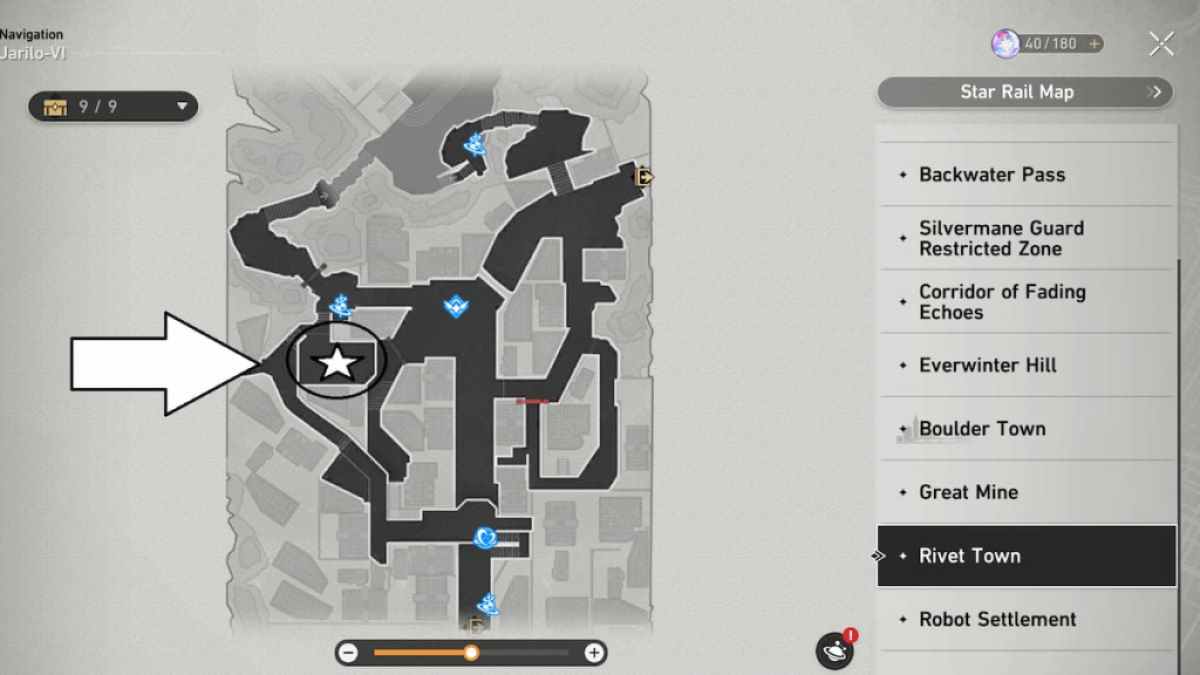 The Tempering Workshop is in Rivet Town on the western side. You'll know it by the 50's style TV set up in the back of the area. You may have been asked to come to this area at certain points during the Main Story, but have not heard it called by that name. You also shouldn't get it confused with Natasha's storage area, just to the north.
Related: Honkai Star Rail – All Backwater Pass Treasure Chest Locations
What else can you find in Rivet Town in Honkai Star Rail?
There are some collectable books you can find in this area, as well as plenty of Treasure Chests and Formidable Foes. If you want to, you can also farm the monsters that refresh in this area daily. For the most part they are Fragmentum Monsters that will drop Core materials used by characters like Bailu or Pela.
If you want to spend some Trailblaze Power here, there is also Crimson Calyx for Erudition Characters and a Stagnant Shadow for Wind Element Characters.
Trouble finding other quest objectives in Honkai: Star Rail? Check out Where to find Yujin in Honkai Star Rail here at Pro Game Guides.