Since its debut in 2006, Roblox has seen millions of players from around the world flock to its platform—eager to create their own Robloxian, immerse themselves in a plethora of engaging experiences, and, of course, meet and make tons of new friends. Whether you joined Roblox at its opening, in the last year, or somewhere in between, you're encouraged to take in everything the gaming platform has to offer, including all of its hidden features! One of these features, the ability to see when exactly you created your Roblox profile, is hidden in plain sight and may be easy to miss, which is why we've created the brief guide below that tells you exactly where to find it.
How to check the age of your Roblox account on PC
While it may seem impossible to find, the age of your Roblox account is actually listed right on your profile page! To access your profile, head to the Roblox website and open the Navigation menu by selecting the three lines in the top-left corner of your screen. With the menu open, select Profile.
On your profile, scroll down to the very bottom of the page. Underneath the Badges section should be another section for Statistics. This section showcases both your Join Date and your Place Visits.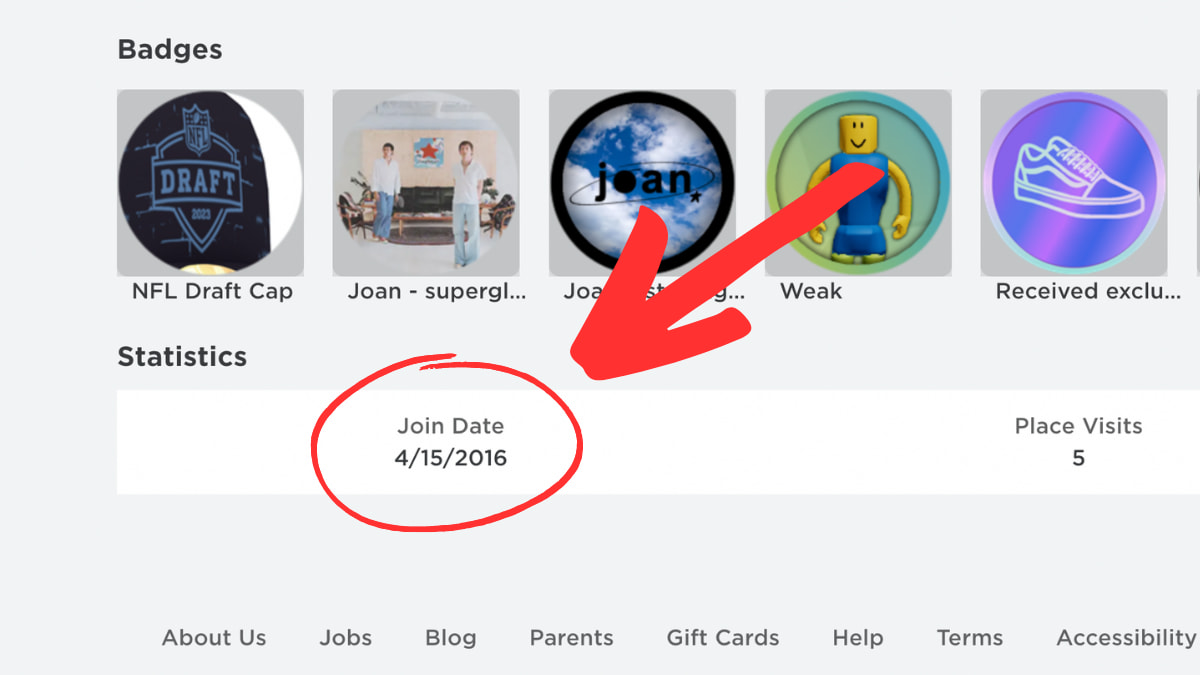 Related: Roblox Promo Codes – Free items and current Roblox events!
How to check the age of your Roblox account on Mobile
In the Roblox app, select the three dots in the bottom-left corner to open your More menu; then, select Profile and View Full Profile. Just like on PC, your Join Date can be found at the bottom of the page.
What is a Join Date on Roblox?
This Join Date is the day you created your Roblox account, and shows how old your account is. That's all there is to it; the longer you play Roblox, the older your account will become! If you created your account in 2016 like I did, your account is almost a decade old! I guess time really does fly when you're having fun!
Looking for more Roblox FAQs? Check out some of our other guides on How to check purchase history on Roblox or All Roblox clothing templates: shirts, pants & more here on Pro Game Guides!