Screenshot by Pro Game Guides
OvO is a browser-based platformer game found on Coolmath Games where players play as a stick-figure attempting to cross multiple challenging levels. To overcome each obstacle, you must know when to jump, dive, slide, and latch on to walls to reach the finish line. If you're stuck on level 32 in OvO, all you must know is that it involves a lot of sliding, and a couple of skillful air-dives. Read on to find out how you can beat level 32 on OvO.
How to complete level 32 on OvO
Level 32 on OvO involves a spike wall that chases you from the start of the level, while the floor keeps dragging you backward. While this level may not be as complicated as level 47, which involves portals, switches, and homing missiles, it still poses quite a challenge. Here's how you can run through level 32 on OvO with ease.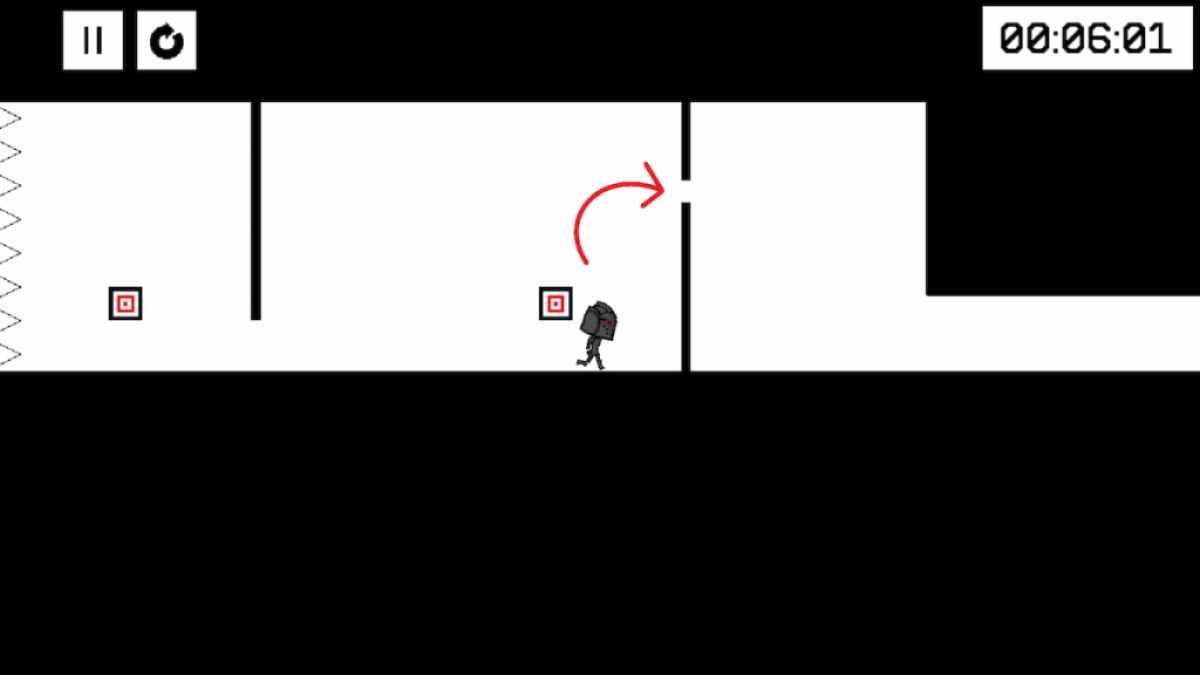 Once the level starts, quickly jump over the first set of spikes. Then, slide through the first two walls, whose doors will open once you run over the red switches. After the third red switch, a small door will open toward the top of the wall. To pass through it, you must perform an aerial dive by jumping twice to gain momentum, and then dive through the opening.
Related: How to Beat Level 19 on OvO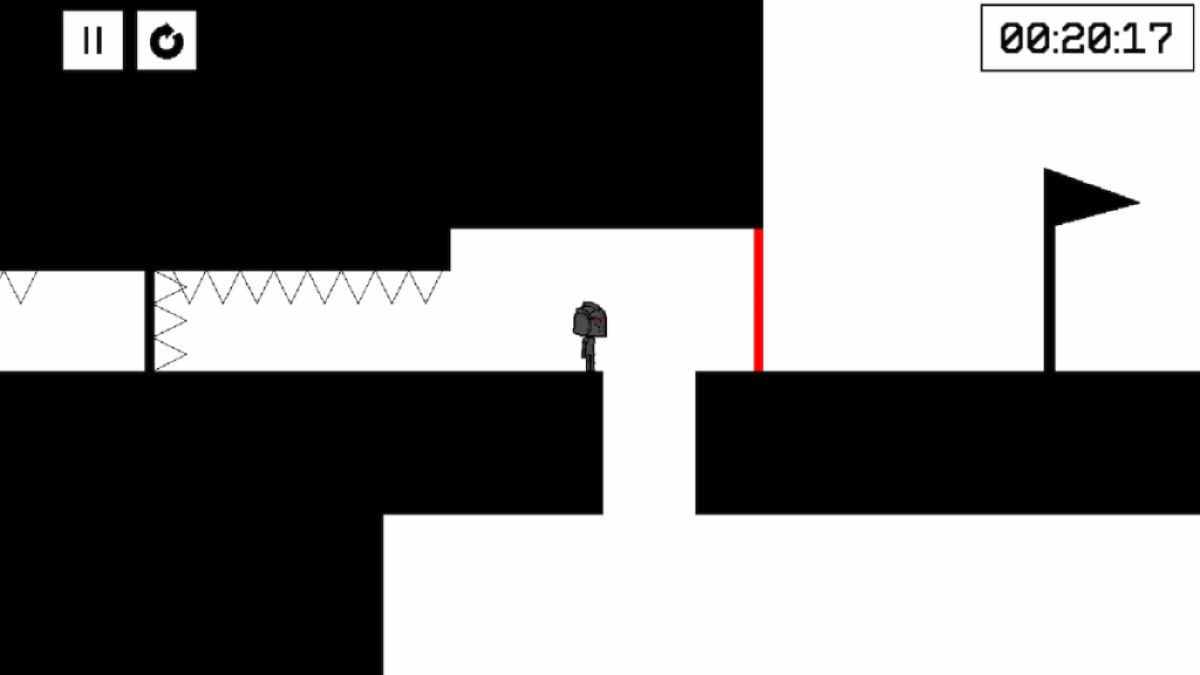 After jumping through, quickly pass the narrow corridor with a combination of slides and jumps. Vault over the wall with the spring, and keep sliding to cross the set of spikes that lay ahead. After crossing the set of spikes, fall through the opening on the ground.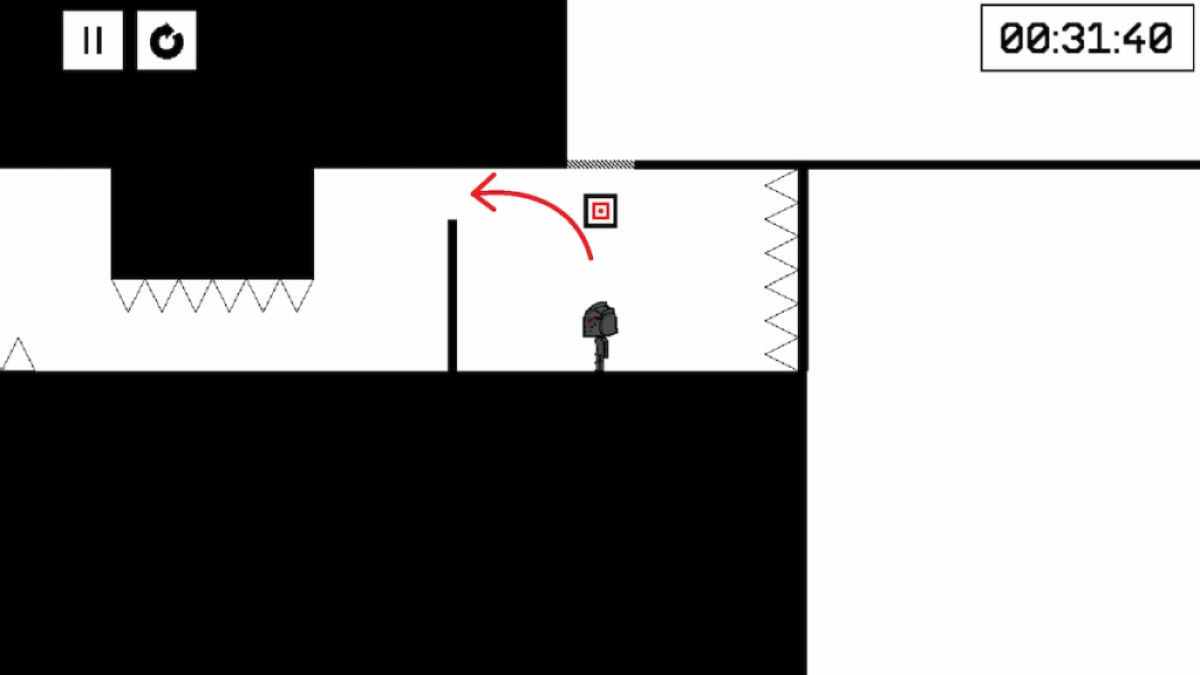 The rest of the level is fairly straightforward. Simply jump down through the one-way door by jumping up, and immediately pressing down in quick succession. This will activate the final red switch that opens the red door blocking the way to the finish line. Now, perform another aerial dive through the small opening to the left, and then slide and jump over the set of spikes to reach the top floor.
From here, it's easy going. Simply cross the final set of spikes by jumping over the small gap between them. A few steps ahead will be the finish line.
Looking for more guides to prepare for the harder levels in OvO? Check out How to beat Level 43 on OvO, right here on Pro Game Guides.