Screenshot by Pro Game Guides
While playing The Sims 4, you may encounter a message with a red background that says Script Call Failed. This will almost always happen while you are trying to place an object like furniture. For some, there will be some pieces that work while others give this error. This can be a frustrating issue since it will often prevent a player from successfully building in the game. Read below for solutions.
How do you fix 'Script Call Failed" in The Sims 4?
Check Mods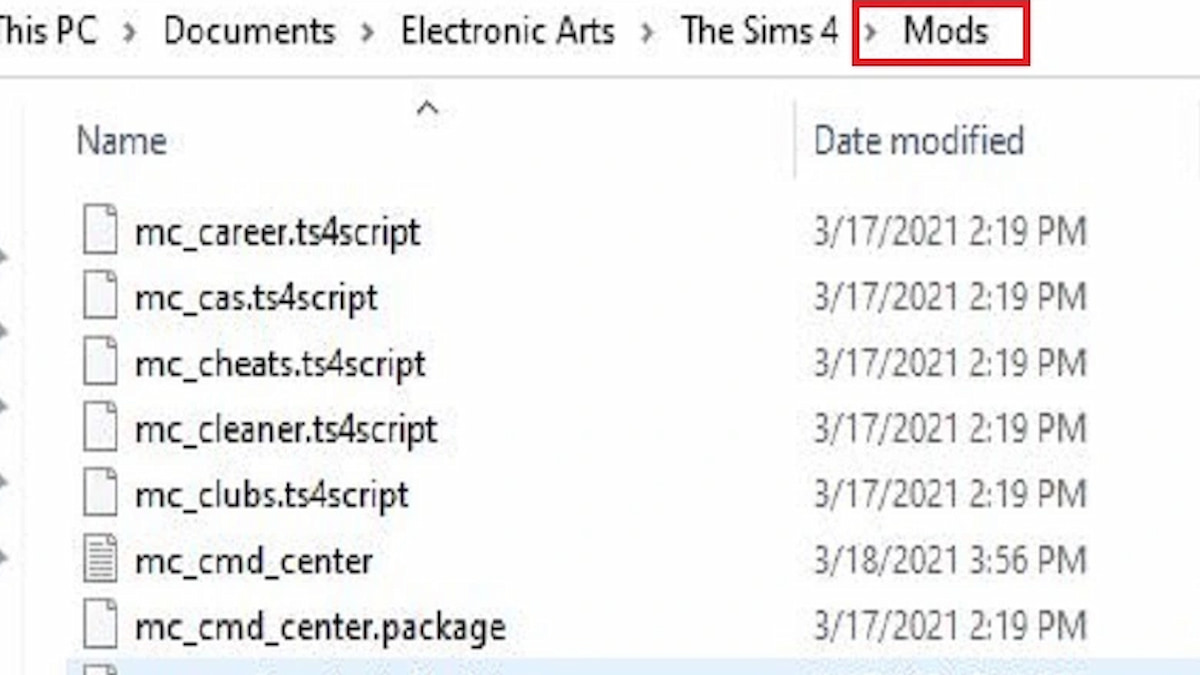 Sometimes, the issue is outdated or corrupt files that are Mods or CC. The quickest way to determine if mods are the cause is to move the Mod folder (located in your computer files) to the side. To do this, go to Documents, Electronic Arts, and then The Sims 4. You will see the Mods folder here. Drag the folder to the desktop and then try loading the game again. You may also want to create a copy of your folder as a backup.
If the game now works, you know your issue is something in the Mods folder. If you don't have many mods, it will be pretty easy to remove one at a time and continue to test the game. If you have a lot, it may be a bit tedious. Update any mods or CC files that you know are out of date.
Related: Sims 4 MC Command Center not working – How to fix the MCCC Mod
Check Game Files
If the game still doesn't work after removing the mods folder, your issue probably lies within your game files. First, try repairing your game files. To do this, launch the EA App client and navigate to My Game Library. You'll find The Sims 4 here. Right-click the game and select repair. After this is done, try running the game to test if it is working.
If the above also does not work, try resetting your Sims 4 files to their factory settings. Go back to The Sims 4 folder in your documents. Back up this file just like the mods folder. Make sure it is no longer in the Electronic Arts folder. Launch the game (this will create a new The Sims 4 folder). If the game now works, keep adding game files and saves in gradually, testing them like you would the Mods folder. This step can be extra tedious, so consider trying the above solutions first.
Want to check out more The Sims 4 content? Read How many Sims can be in a Household in The Sims 4? on Pro Game Guides.