Image via Roblox Pet Simulator X
Limited edition pets and eggs are just one part of what makes Pet Simulator X go 'round, but it's quite a big part to say the least! In some cases, these eggs and pets are added with holiday events, such as Halloween or Christmas; in others, they're added with a weekly or monthly update and removed soon after. The recently added Piñata Egg is one of these holiday/event eggs, and will likely be removed after Cinco de Mayo, so if you want to hatch one for yourself, it's better to do it sooner rather than later!
How to get a Piñata Egg in Pet Simulator X
Unlike most event-related eggs, the Piñata Egg isn't locked behind quests or hidden in a secret room; it instead appears by chance. As you peruse through your Pet Simulator X server, you may notice a few colorful piñatas scattered around the map—each time your pets break one of these piñatas, there's a chance that a Piñata Egg could fall out.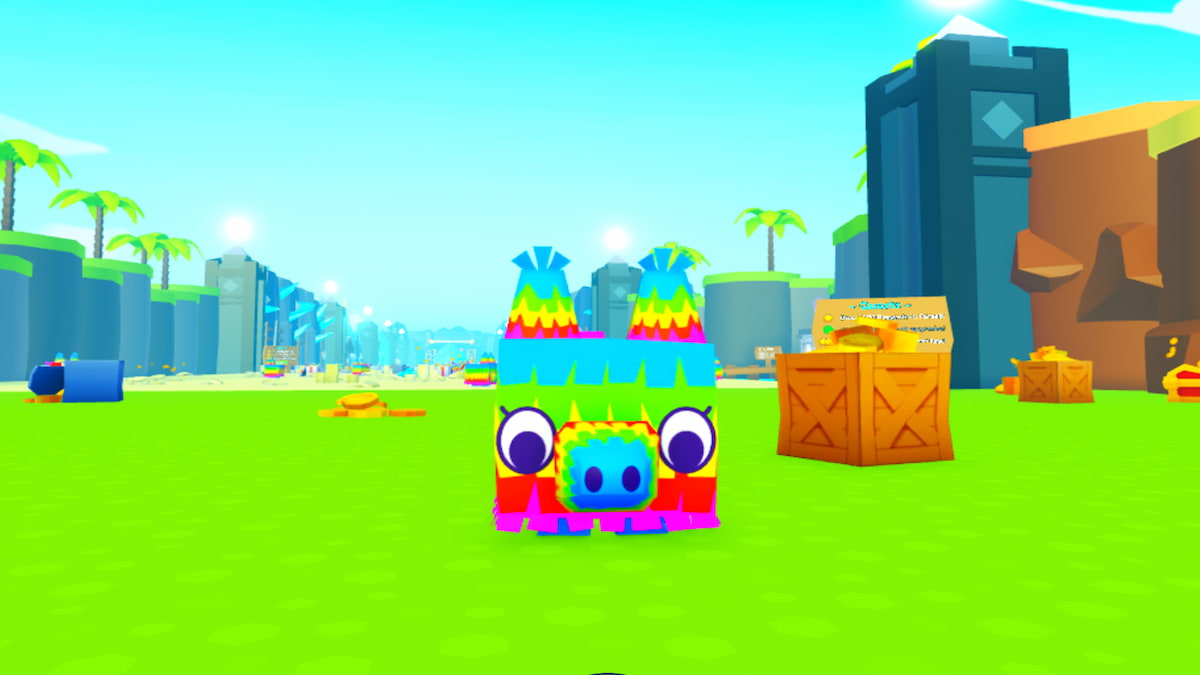 Related: Best Pet Simulator X Discord Servers for Trading
Piñata Eggs can also be harvested from the Huge Piñata that appears in the Shop area of Spawn World every four hours starting at noon CT, though you'll likely need some help to destroy it. This breakable has the highest amount of health Pet Simulator X has ever seen with a whopping 18.75 Sextillion HP!
The following pets can be unlocked from a Piñata Egg:
Piñata Cat (??% hatch chance)
Piñata Dog (??% hatch chance)
Sombrero Cat (??% hatch chance)
Sombrero Chihuahua (??% hatch chance)
Huge Piñata Cat (??% hatch chance)
That's all there is to it! Unlocking all of the pets available inside this egg will likely take some grinding, so don't feel bad if you don't have them all right away!
Looking for more Pet Simulator X content? Check out some of our other guides on How to play Hardcore Mode in Pet Simulator X – Roblox or How to get the Huge Peacock in Pet Simulator X – Roblox here on Pro Game Guides!
Get Roblox codes and news as soon as we add it by following our PGG Roblox Twitter account!